If the flowers are the beauty of a garden, the shed is the charmer. You may not realize it, but your garden shed says a lot about you.
The way you maintain your shed is very important. Even if beauty is not your intention, you should still paint your shed regularly to keep it protected against the elements.
A colorful lick of paint would do! But with a little thought, you can make it fun and full of personality.
Here are a few tried and tested decorating tips and tricks for your garden shed:
Things You Will Need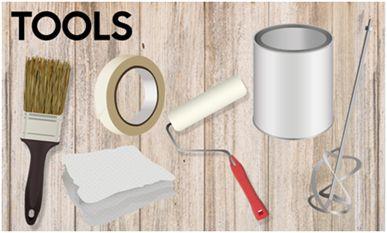 1. For Painting and Preparation
Brushes
Rollers
Filler
Outdoor cleaner
Exterior preserver
Exterior paint
Masking tape (optional)
Newspaper
2. For Protection
What Paint to Use on Your Shed?
It's best to use paint or coloring treatments that have been formulated to use on different woods.
On top of providing protection, these paints also enhance the beauty of the wood by retaining the original grains and textures.
In the case of a metal shed, you should apply an oil-based paint.
Color Inspiration
Your shed reflects your personality and its purpose, so paint it accordingly.
I personally like white or almond. Red, brown, vintage-style blues, grays, and greens are also some lovely natural colors.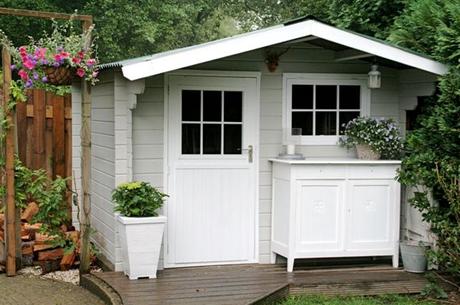 To express your feminine energy, you may want to color it pink or purple. Add yellow or orange if you want it to pop.
There are different stylish ways to paint your shed. Go through them and pick what you think is best!
You should also consider the location pof the shed when choosing a color. If the shed merges with the fence, it's better to keep the color tone low.
Coloring Preparation for a Wooden Shed
Inspect the shed with your eyes. Fix any damage where your shed needs structural work. Replace shorn-off screws and any rotten wood.
Then, sand and scrape any old flaking paint. Once the shed is ready, you can move onto the next step.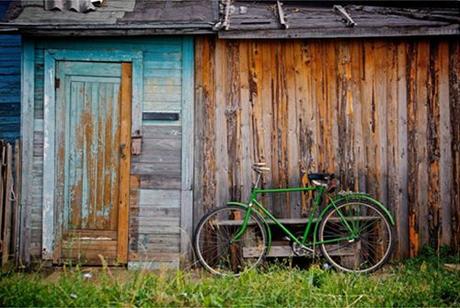 1. Clean It Properly
If your shed is not new, you should give it a good clean before you paint it.
Remove all the dirt, debris, mold, and spider webs from the walls, roof, and every corner of the siding and trimming.
Any algae, lichen, fungi, or moss also needs to be rubbed away thoroughly. There are fungicidal washes available on the market; use the appropriate one with a hard wire brush to give it a good scrubbing.
Let it dry completely before painting it.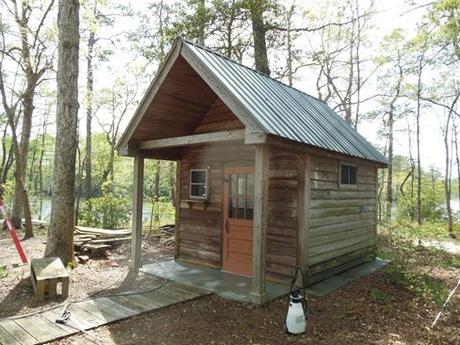 2. Make It Waterproof
Seal the joints and seams with caulk to prevent rain and snow from getting inside. Fill any cracks, gaps, or holes to make it withstand even with the wettest month of the year.
Let the filler dry before moving on to the next step.
3. Apply Primer
Treat your shed with a good quality preservative or primer to make it strong enough to fight decay. Then, allow it to dry.
Wood preservatives are essential to ensure the longevity of an outdoor wooden structure. It's particularly important for garden sheds since they are easily prone to algae, rot, and molds which can weaken their structure.
The deeper your primer penetrates into the wood, the better. You can brush it or spray it on. Buying a primer that can be applied to rough, swan, and smooth timber is best.
Coloring Preparation for a Metal Shed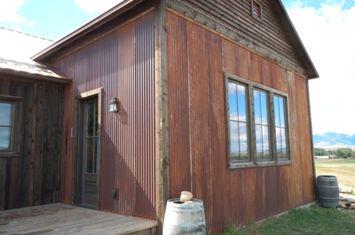 Take a stiff wire brush and scrub away any loose or flaking rust.
Sand away and rusty surfaces.
Use auto body filler materials to mend any cracks, dents, or holes.
Smooth the metal surface by sanding the filler material and then allow it to dry.
Wash it again to remove any sanding dust and dirt. Use detergent and let it dry.
Apply rust-inhibiting primer to coat the surface. Let it dry before painting.
Applying Paint on a Garden Shed
Cover any nearby surface or plants to avoid unwanted staining while you paint.
Wrap any metallic objects, such as handles and window panes with masking tape and newspaper.
If you have a wooden shed, use a timber brush or roller to paint. Color it with a thick and even coat of paint.


It's best if you paint in the direction of the grain.
Avoid overloading your brush or roller to prevent overlaps, smudges and color runs. Covering your previously painted walls would also prove helpful in this case.
Be quick to pick up any wet edges, so that it does not form a drip-like shape.
Let the color dry. Apply another coat if necessary.
If you're working on a metal shed, apply a second coat of primer before applying the paint.
To give your shed an even finish, it's best to use a paint sprayer. It's also the quickest way to get the job done!
A Few Things to Keep in Mind While You Paint Your Shed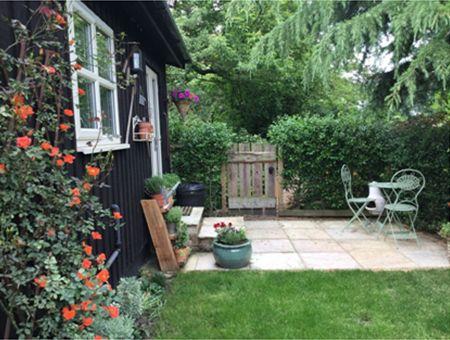 Take your time when you're painting. Working with colors is fun.
Choose a time when it's cool and comfortable to work outside under the sun. Make sure you're not feeling lazy or in a rush. It will result in poor quality work.
Conclusion
Revamping your garden shed is a very rewarding and fun thing to do. But your work doesn't end here.
Your shed will need regular maintenance to keep up its strength and charm. Always keep an eye on your shed and fix any problem as soon as possible.
But most of all, have fun!