This just finished, framed and placed in a dining area window today, suspended between two panels of glass in a record frame.  Joining in Paint Party Friday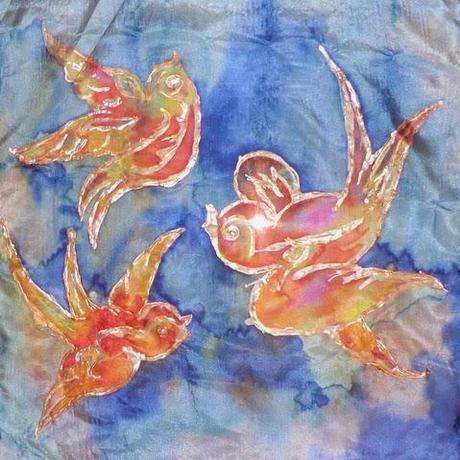 14" x 14"


Matthew 6:26 Behold the fowls of the air: for they sow not, neither do they reap, nor gather into barns; yet your heavenly Father feeds them. Are you not much better than they?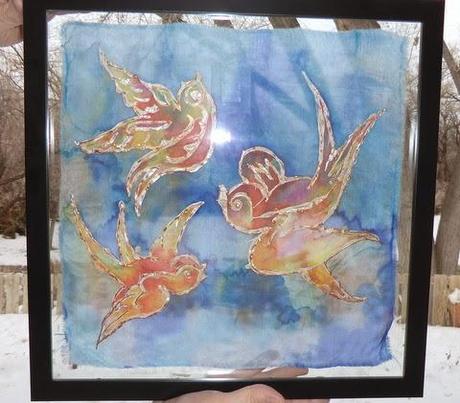 Silk painting originated in China, going back to 2600 BC. Long before paper was invented/made, silk was a medium on which to paint. Silk is durable, portable, and readily rolled for travel.
Several prior references on the how to paint on silk are described in this blog. Go here or here or here for more information and other displayed paintings.