Has your child used paint sticks yet? They are a fun mess free way of painting. They look like regular coloured markers but go on like paint. They can be used for all sorts of art projects including stamping and normal colouring. Unlike paint they don't need a paintbrush or a pot of water and also easily wipe off most surfaces too.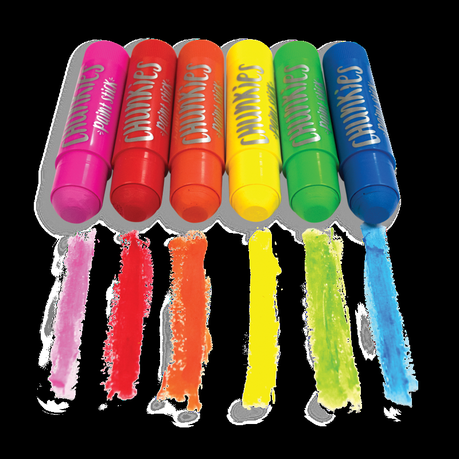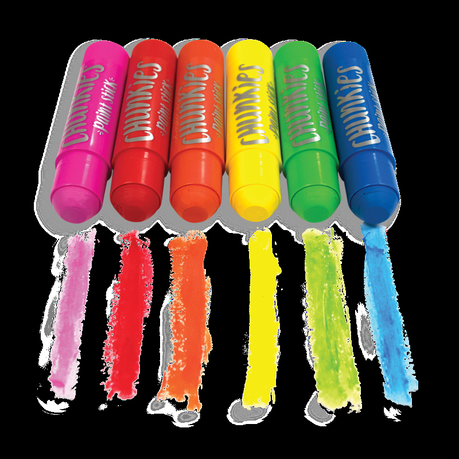 We have used paint sticks before and in fact one of the red colours was very useful in correcting (covering) a botched red gloss paint job in my bathroom, but more about that another time. However being a mixture of marker and paint means they can be very useful for other things other than just kids messy playtime.
This is the new paint stick art station which has recently hit the shops.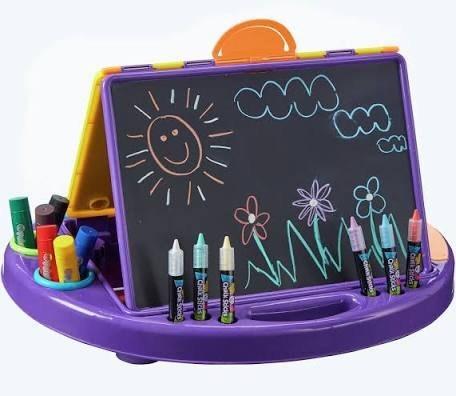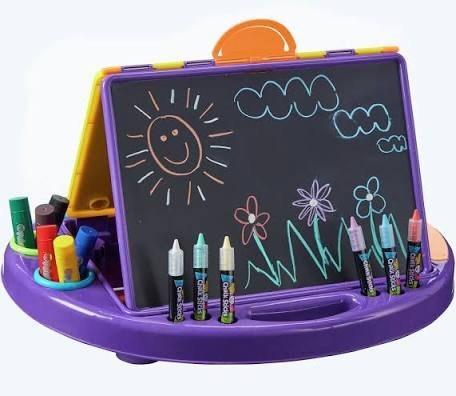 It's a double sided easel which comes with a few paint sticks and new chalk sticks. It also includes paper sheets and a fluffy wiper.
It's all contained in a pretty nifty portable carry case and all folds up so it can easily be stored away. The two boards mean two children can play at the same time either at a table or on the floor. One side being a chalkboard and the other a whiteboard to use the paint sticks on or the paper. The paper clip on the board isn't that great at all at holding the paper in place and the paper tends to just fall out which is slightly annoying but Izebella can just use the whiteboard without the paper in.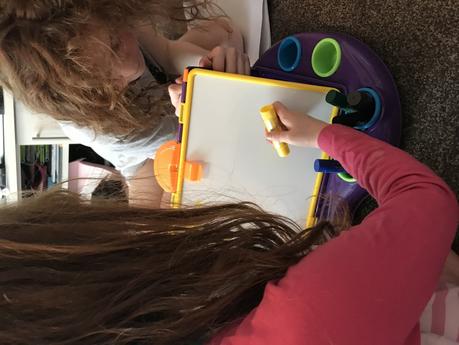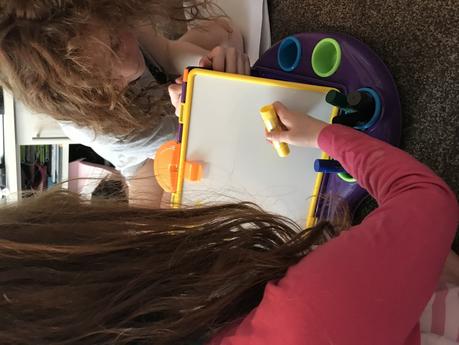 There are various pots around the station too and these can be used for storing the paint sticks and chalks. So again it's really handy and compact and everything can stay together in one place even when not playing with it for a while.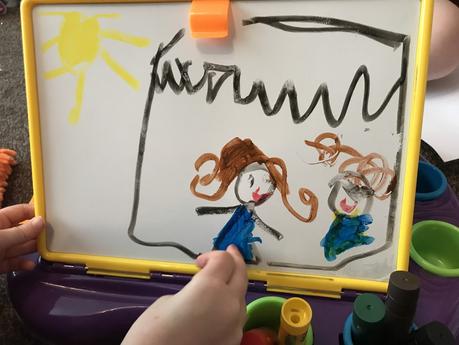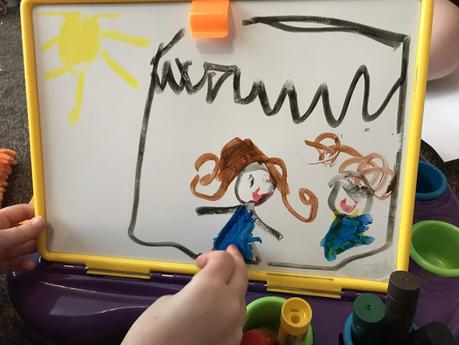 Both sides can then be wiped clean when finished with the included rather fluffy cloth.
It costs about £30. I've found the same price across many toy stores such as Argos and Smyths. I think this is a reasonable price considering that there are paint sticks and chalk sticks included.