Paid search advertising (PPC) can be a great way to improve your website traffic while targeting the best possible audience for your brand. With paid search (PPC), you'll pay for every click that your ad triggers (Pay-per-click) and drives traffic to your business website. As an online business, you'll need PPC Campaigns at some point to scale your business and reach new customers on Search and other ad networks.
Specific paid search advertising software and ad types, such as Google Ads (Known before as Google AdWords), Google Product Listing Ads, Google Shopping Ads, and Bing Ads. We'll give you a basic overview of what paid search consists of and what it looks like, explain the different abbreviations and ad types you'll come across, and examine the benefits and drawbacks of investing in paid search.
This guide will help beginners get their paid search started.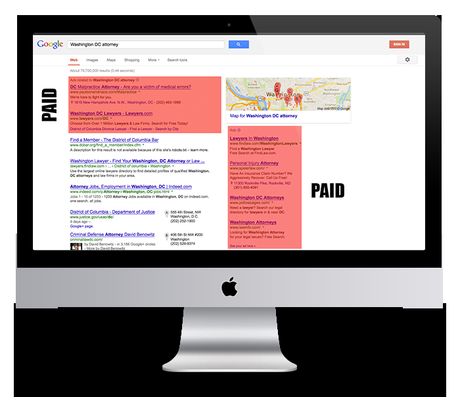 Why Do I Need Pay Per Click Marketing (PPC)?
You'll need pay-per-click ads (PPC) to increase your business reach online and attract more customers through:
Targeted Paid Traffic flow: Your business will benefit tremendously from new targeted traffic and potential buyer intent customers. This cuts out the sales funnel especially for eCommerce stores.
Visibility On Search and other Channels: Your site will be easily searchable with keywords and discovered online through Google search, Bing Search and other search networks that display text and image ads.
Control Marketing Budget: It's easier to track and control budgets with PPC. You can easily allocate spending on campaigns that are bringing value without jeopardizing your revenue stream.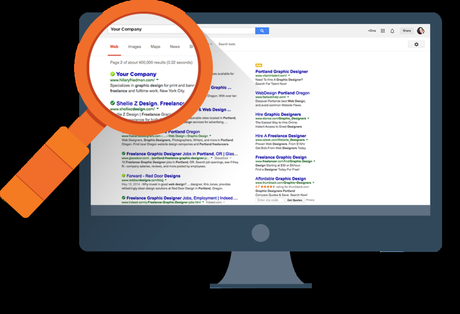 When using paid search ads, there are many variables that play into how you measure return on investment from your organic search campaign. Google Ads, for example, your quality score is determined and affected by the structure and relevance of the actual ad users click on and the quality of the website landing page receiving that traffic after clicking your ad. Relevance is the drive that really makes your ad successful or fails based on Google auctions and bidding strategies.
Google Ads may be a great option for some businesses, while a waste of money for many. This all depends on a few factors like; keyword search volume, cost per click (CPC) and cost per acquisition (CPA) on highly competitive keywords. All PPC campaigns no matter the software platform, will have to integrate with Google Ads, Bing Ads, and other PPC exchange marketplaces. Amongst all, Google Ads is the most used and effective in reaching new customers and running your remarketing campaigns. .
Paid Search Effectiveness:
Target Keywords
Create keywords for specific ad groups without compromising your entire campaign strategy. select and target words that are relevant to your product or service to target users making searches using those same terms or synonyms. You can tailor a set of keywords to manually reach certain demographics or specific goals. For instance, you can change your keywords to reflect a big sale coming up.
Offer Your Services Independently
This all comes down to your website landing pages. For Example; If you run a law firm, you'll want to run campaigns based on specific landing page content, so each service will have it's own campaign or ad group with set keywords. (Personal injury landing page, Slip and fall etc).
Demographic Targeting
Target your PPC ads based on how well your products or services resurrect with users in certain devices, ages, genders, and locations.
Device Targeting: Based on your analytics tool data, you can tailor your PPC campaigns to show on specific devices that best serve your business interests and goals. Increase spend on mobile if your conversions are healthy or decrease spend on computer if your conversion and CPA are off the roof
Age Analysis: Depending on the product or services you offer, you'll want to target your ad more towards the appropriate age group that can better connect with your business.
Gender: Know your customers more clearly. Are you selling more to women or men? Once you understand this, you can tailor your content to specific genders to maximize conversions.
Target Specific locations: You can set up your campaigns to target specific locations. City, State, Country.
With PPC, the real battle is truly figuring out your right audience with intent and target them with campaigns and remarketing campaigns that drive value and information that can help them achieve their goal. Be it the first sale ever or growing into a multi-million dollar company, Paid search can help reach those goals.

How Long To Start Seeing Results With Paid Search Ads?
There are a few things every business certainly wants, "more customers", "more sales", "more revenue" and "more profits".
Present customers can fuel business growth and no growth means less revenue or stagnation. The time it takes to see results depends entirely on your campaign and business service or product type. Some eCommerce stores see returns almost instantaneously while lead gen might take longer. Note: PPC is not only for a Shopping website, it can effectively generate leads for your business if properly tracked for lead generation.
Google Ads Setbacks?
Google ads is constantly integrating new features and software improvements to its platform, so something that appears to be a major issue or oversight on Google's part will often be fixed further down the line – this can take years with ad budget wasted if you are not an expert in managing campaign budgets.
Google allows targeting your audience using: age, gender, location and device type, which gives you several options to be going on with – but doesn't come close to Facebook's level of breaking down your target options to fine-tune your audience.
Benefits of Using Paid Search?
Getting top rank without SEO. Your business website can appear at the top of the search engine results page without link building or targeted content. With paid search, so long as you pay for your ad clicks, you are eligible to show up high in SERP. If your marketing budget supports controlled advertising?
PPC is the fastest way to get to the top of the search engine results. If you know your way around the Google ad platform, you can set up a PPC campaigns very quickly and effectively and watch your ads appear in search results within an hour or less in the sponsored results.
Tracking is also a lot easier using paid search marketing. With paid search, all ads, keywords, and dollar spent can be tracked effectively, with clear ROAS, making it easy to implement and test new campaigns without worrying about ad spend. All of this, along with access to each search engine's affiliate network websites and products, and the ability to schedule ads and target them to specific locations and times, makes Google paid search an essential part of your marketing strategy.
Alternatives to Paid Search Advertising
There are many alternatives to paid search ads. Your first option will be to focus on developing organic search traffic through Search engine optimization (SEO). If you run a business or brand and have had a tight marketing budget, then learning how to implement SEO will be key to your long term growth and site visibility.
Need help setting up your Paid search campaigns or simply want to optimize your present Ad campaigns, please get in touch with us. We will audit and recommened improvements to better optimize your ads for performance. Contact Backlinkfy PPC
---
Divine Tumenta is an entrepreneur and professional digital marketing expert who has worked in digital marketing for more than 8 years. He is currently the founder and CEO of backlinkfy.com and a go-to consultant for online startups and small businesses in Los Angeles, California USA.