Page Six Says That Elon Musk Is Trying To Get With Dakota Johnson Next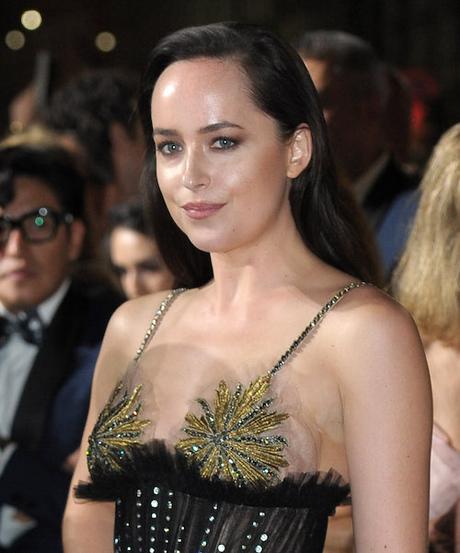 Page Six says that Elon Musk is single and ready to mingle with hot young famous types, and he's currently got his sight set on several potential girlfriend candidates, including Dakota Johnson. I guess Elon finally took the hint that Amber Heard clearly doesn't want his Space in her X anymore and decided to move on.
Last week, Elon flew to Rio de Janeiro for Guy Oseary's wedding vow renewal ceremony. A source tells Page Six Elon had ulterior motives besides witnessing the re-commitment of a union. One of the guests was Dakota Johnson, and according to the source, she was his reason for attending. However, a rep for Elon calls bullshit, explaining that he was only there for the ceremony and left in his private jet immediately after.
"Elon attended Guy's wedding because they're friends and Guy invited him. He knows Dakota and obviously wouldn't need to fly to Brazil if he wanted to see her. He left the wedding right after the speeches were done in order to fly back to the Tesla Gigafactory for critical work on Model 3 production."
Dakota isn't the only eligible lady Elon is working his billionaire bachelor game on. Another source says that Elon was seen at a party in Los Angeles on Thursday night, and he seemed to be very into model (and one-time Taylor Swift nemesis) Jessica Hart. Elon's rep was quick to deny anything's going on with them either. They claim that Jessica and Elon were part of a large group, and that nothing "romantic" or "cozy" was happening between them.
No offense to Dakota, but why not aim straight for the stars and go for her mom, Melanie Griffith? Melanie is hot and single. If Elon really believes he's one day going to go to Mars, he should want Melanie as his plus-1 when it happens. You want to make a good impression in the event there are aliens already living there. I'm willing to bet you'd win over a whole lot more Martians with "This is the star of the classic Earth film Working Girl" than "This is the star of the Universe's worst movie ever Fifty Shades of Grey."
Pic: Wenn.com
Source: Page Six Says That Elon Musk Is Trying To Get With Dakota Johnson Next
5 total views, 5 views today