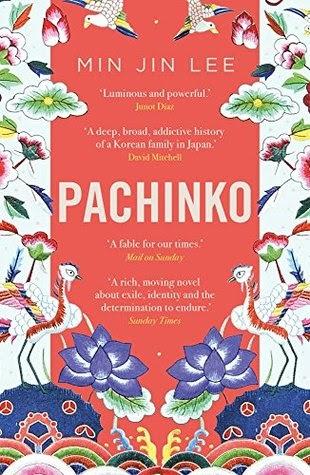 Yeongdo, Korea 1911. In a small fishing village on the banks of the East Sea, a club-footed, cleft-lipped man marries a fifteen-year-old girl. The couple have one child, their beloved daughter Sunja. When Sunja falls pregnant by a married yakuza, the family face ruin. But then Isak, a Christian minister, offers her a chance of salvation: a new life in Japan as his wife.
Following a man she barely knows to a hostile country in which she has no friends, no home, and whose language she cannot speak, Sunja's salvation is just the beginning of her story.
Through eight decades and four generations, Pachinko is an epic tale of family, identity, love, death and survival.
***
History has failed us, but no matter. 1
***
(Apollo, 23 February 2017, ebook, 461 pages, borrowed from @AmazonKindle, #PrimeReading)
***
***
This is another book that's been on my TBR list for ages. It's always on loan at the library so I was delighted to finally get to read it through Prime Reading. I was engrossed after only a few pages. I loved the way the story of Sunja and Isak and their family unwinds across years and generations. I also really enjoyed learning about the history and culture of Japan and Korea. I don't read family sagas very often so this was a nice change for me. The characters are so real they practically step off the page. I also loved the way the author brings Japan to life. This books ticks every box for me. I loved it.