Well, the Indiana Pacers were able to come out with this last one on top. Obviously, we have to be impressed. The Pacers won the Wednesday night contest 93-90. Now both teams are headed to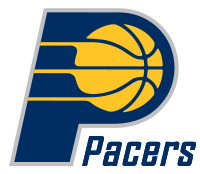 Florida for Game 6 in Miami.
Paul George played extremely well, meanwhile, Lance Stephenson spent time blowing in LeBron James' ear .... why, again?!?
In all honesty, I can't wait for Game 6. Although the Heat have the clear advantage, given they're at home, don't count out the guys in gold-n-blue. The mixture of Paul George, Lance Stephenson and David West make fore a tough tandem for the Heat to deal with. Miami's not short of talent or athleticism by any means, however, you can't discount this Pacers team. They are athletic, skilled and can shoot the ball well as well as being a blue-collar mentality team. 
Yes, we all know that trading Danny Granger shot them in the foot and hurt their chances to dominate the playoffs, but that's okay. They cut the risk of losing him for nothing and now have young and and solid Evan Turner in the fold for years to come potentially. 
My game 6 prediction: 107-99 Indiana..... we are headed back to Pacerville.