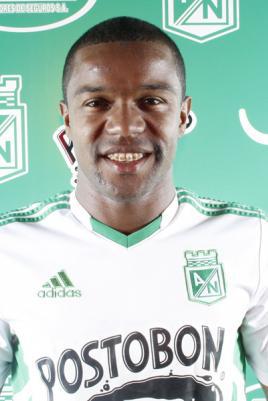 In Colombia, people do their best to live life to the fullest.  Despite the sociopolitical issues and violence that have haunted that country since its inception, they always find a way to look on the bright side of life.
Sometimes the Colombian football takes that a little too much to heart.
Colombian international Dorlán Pabón arrived at Atlético Nacional's practice in a drunken stupor.  This news made headlines nationally as the Verdolagas prepared to head to Santiago to face Chilean champs Universidad de Chile in the final round of Copa Lib group play.  Team captain, as well as ballyhooed reacquisition, MacNelly Torres was also not present in that practice.
Saving the proportion, MacNelly is a Juan Román Riquelme type player with all of Riquelme's quirks- moody, tempermental, magesterial and deadly.   For a creative number ten, he does not need may touches to make a difference.  For a quintessential example of that simply look at  When and if  the stars align, he can be utterly deadly.  When and if the motivation is right, he can be a player that could be amongst the most dangerous in football.   Please notice the bold print, that wasn't a typo.
Dorlán Pabón has been dominating to say the least.  While he was present he has become the Copa Libertadores and is the leading scorer for Nacional in a campaign that has come out to be extremely disappointing so far after one of the heftiest investments in recent years by Postobón and the Organización Ardila Lülle. Pabón suffered an injury and was sidelined for three weeks and upon his return to action, he scores one of the best goals of the Copa Libertadores- a 40-yard bomb against Peñarol.
To get an idea of the amounts of money invested on this tournament's Nacional squad, Huila coach Fernando Castro spoke of it in a way that makes numbers alone just difficult to understand. By telling everywhere that the former Colo Colo playmaker's salary is equal to the payroll of his entire team and coaching staff says something about just one-tenth of the winter signings for El Verdolaga. 
"With MacNelly Torres' salary, you could pay all of the players and coaching staff [of Atlético Huila]"- Atlético Huila coach Fernando Castro 
This is why Although both players find themselves in different runs of form this season, they physical and mental absences are a very telling to the stability of Nacional dressing room.  That was one of the big questions marks for coach Santiago Escobar. "Sachi" has had successes as coach, but many have considered him too nice and is not known for bringing down the gauntlet on players.  The managing and juggling of egos was never his forté; then again some of the best coaches in Colombian football always had to deal with the several temptations that the South American nation has to offer.
Colombia's charms weren't something kept under wraps by the US Secret Service.
For generations, Colombias was a footballing nation where various players came to lay their careers to rest.  Some came to catapult their careers to another level of superstardom.  Players like Alfredo Di Stefano arrived in Colombia only to head to Spain to play for Real Madrid.  There were others such as Roberto Cabañas that arrived from the defunct NASL super side New York Cosmos to be part of América de Cali's glorious side of the mid 80′s that went to three consecutive Copa Libertadores finals.  He would then head to Europe and eventually to Argentine side Boca Juniors.
There were also examples of  players such as Omar Orestes Corbatta, one of the most prolific wingers in Argentine football history that was also a legend on the pitch, but also a legend in the Medellín nightlife during the 1960′s.
My father used to tell me tales of how his boyhood idol would be dropped off at the Atansio Girardot after a night of incessant drinking and partying.  He would be dressed and carried to the bench where he would sleep during the first 20-30 minutes or so.  When the coach was ready to make a substitution, they would carry Corbatta to the touchline and he would stumble onto the pitch.  There he would touch the ball and create magic.  Go figure.
Of course, those are some romanticized tales from yesteryear, but it is completely ingrained in Colombian culture.  Having lived in Argentina, I always mentioned to my friends down there that drinking yerba mate to to Argentines is like Colombians drinking aguardiente.  Alcohol in Colombian culture is common.  My family, for example, have coffee as available as their aguardiente.  It is the way one grows up.  It is the constant in one's life.
But players have the choice to think about either their career or enjoying life. In a way, it is also part of the spoils that many of these players have.  In a city like Medellín the nightlife is just tempting.   Their success as a player is measured in money.  Having come from such a poor social class, the first time they are offered money, they believe they have made the big time.  Their parties and their spending sprees are stuff of legends in many circles.  It's a mentality that does not allow many players to see the big picture.  It's a way of seeing the world that hinders their progress as they look to have the money of the rich with the comforts of their environment. A very respected colleague of mine, Juan Fernando Mora, told me that in Colombia footballers are like avocados- they are both ripened with newspapers.  The first time a player shines, he's already given a nickname, mostly of the diminutive kind- "Zidancito", "Ronaldito", "Pelecito", "Maradonita".  Junior midfielder Sherman Cárdenas is among one of the brighter young stars in Colombian football, but his career parallels that of Freddy Adu to a certain degree.  At 14, 15 he was touted at the next big things while he played for Atlético Bucaramanga.  The media stalked his every move and were already hinting at a European move- at 15.  That never materialized. He's been around and injuries have hampered his progress, but his talent is still evident and there have been rumors flying around about a possible move to Argentina or elsewhere (see him being a star in MLS, honestly).  But stories like him abound thanks to the Colombian media looking to find "the story of the year". The spoils that emerge there are all a product of the player's mentality and vice versa.  There have been interviewers, or should I use the term "journofans", that prop players up on football's Olympus only to knock them down at the first flaw. It's a vicious cycle and very few players have been able to escape.  In all honesty, a player has all the right in the world to be comfortable within their surroundings and want to only be where they presently are.  That being said, when a player or players are damaging the inner workings of a group, then they become a nuisance or hinderance to the goals of a team. But what happens when they want it both ways and they compromise their professionalism and the professionalism of others? When it occurs with a "star" player, what should a team do?  That is always the dilemma. LET ME KNOW WHAT YOU THINK ABOUT THIS.