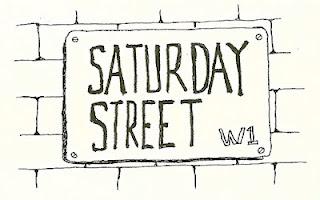 The Saturday Street

is our weekly series in which we unlock the stories behind the names of London's famous thoroughfares. It's compiled by

London Walks

guide Karen – listed by

Travel + Leisure

magazine as The World's Greatest Tour Guide. You can find Karen on Saturdays guiding her Old Westminster and British Museum walks. If you've got a London street query or suggestion, email Karen at the usual address
Oxford Street W1 Location: Westminster
Oxford Street takes its name from the Earl of Oxford who purchased the surrounding land in the early 18th Century. It follows the line of a Roman Road, known as the via Trinobantina which linked Hampshire with Colchester. From the 12th Century it was known by a variety of names, most famous (or infamous) of which was Tyburn Road. Named for the nearby Tyburn river, it was the final stretch of road traversed by condemned men before their, er, final stretch on the gallows near modern-day Marble Arch.