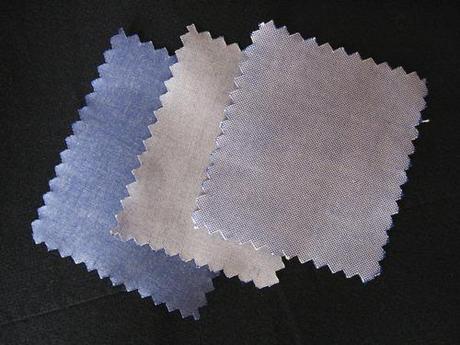 There are two types of shirting I'm particularly fond of: oxfords and chambrays. Both prove that plain blue shirts don't have to just be plain blue. They can be considerably more charming if they have a bit of texture and subtle variation in color. Today, I have good news about both cloths.
The first comes courtesy of a reader named Alexander, who kindly emailed me a few weeks ago to tell me about Philips Boyne, a New York cloth merchant who carries an oxford shirting that he thought I might like. Indeed, I do. The weave is more apparent than the oxfords you might see at Brooks Brothers, and the yarns have a starker contrast. Whatever qualities you find charming abut a traditional oxford, Philips Boyne's has the same, but more so. The cloth actually reminds me a lot of Mercer & Sons' shirting, which I wrote about a few weeks ago. Best of all, it sells for between $5 and $8 a yard, depending on how much you buy.
Alexander suggested that Philips Boyne's oxford be pre-shrunk before being actually made into a shirt. With higher-end fabrics, such as those from Alumno, this is rarely necessary since the mill will finish the fabric with water and detergent (thus, effectively preshrinking the fabric for you). But at $5-8 a yard, one can hardly complain, especially since a good tailor can usually pre-shrink your fabric at no extra charge.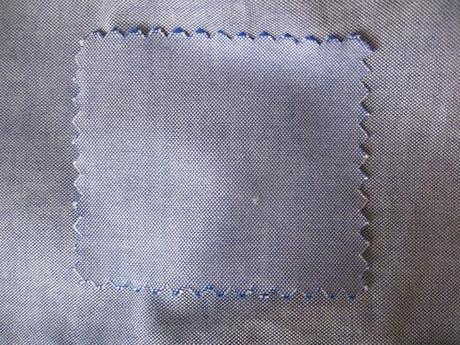 Philips Boyne's oxford swatch set against a Mercer & Sons OCBD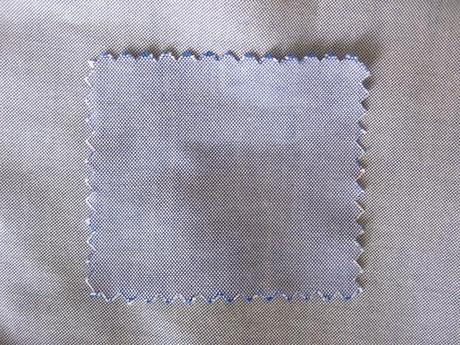 Philips Boyne's oxford swatch set against a Brooks Brothers OCBD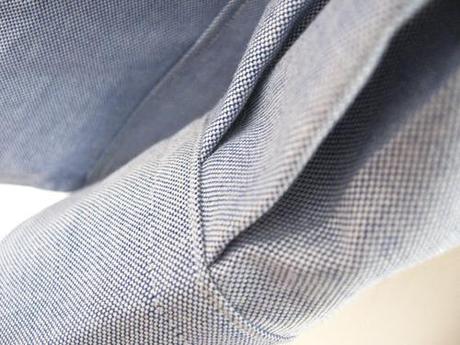 Mercer & Sons' oxford cloth, up close

The second bit of news concerns Simonnot Godard's chambray, a particularly beautiful French shirting that over the years has captured the attention of some bespoke tailoring enthusiasts. Most people think of chambray as a rough, denim-like, workwear fabric, but in fact it can be finely woven into something quite dressy. At least dressy enough that it can be easily worn with a casual sport coat and tie.
Recently, the beloved fabric has undergone some controversy. First, Carl Goldberg at CEGO Custom Shirtmakers claimed that it was just some cheapo poly-blend, an accusation that many people found so unfathomable that it went largely ignored. Then Matthew at Tweed in the City conducted a burn test that seemed to confirm Carl's claim. Finally, just yesterday, Torsten at Grunwald had a conversation with Simonnot Godard themselves, and verified that indeed all of their chambrays are woven with 20% polyester. You can read his story on his blog.
As a response, Torsten will no longer carry Simonnot Godard's chambray, and has discounted his remaining stock to rock bottom prices. Instead of ~$100 for two meters, it's now a remarkably low ~$35.
I admit, the idea that people have been unwittingly buying polyester shirting is a bit funny, but I'm not sure it makes any difference in how I feel about the cloth. I still think it's quite beautiful. It's like end-on-end, but the color has a bit more variation and depth. On certain variations, there's also a very subtle, nubby texture. If there's a pure cotton shirt that can achieve the same effect, I've never seen it.
In any case, I bought fifteen meters of oxford yesterday from Philips Boyne and twelve meters of chambray from Grunwald. Both will be made into two weeks' worth of solid blue shirts – one set woven with enough texture to get me into certain eating clubs, and another set woven with enough polyester to get me into certain nightclubs.
And that's my good news.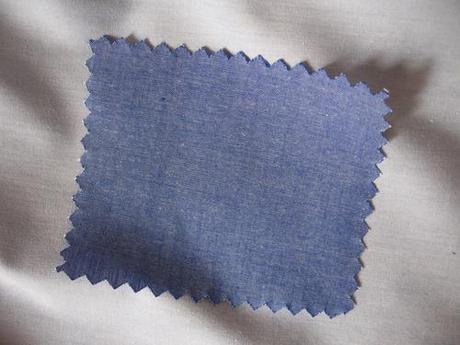 Philips Boyne's more casual chambray set against a Simonnot Godard chambray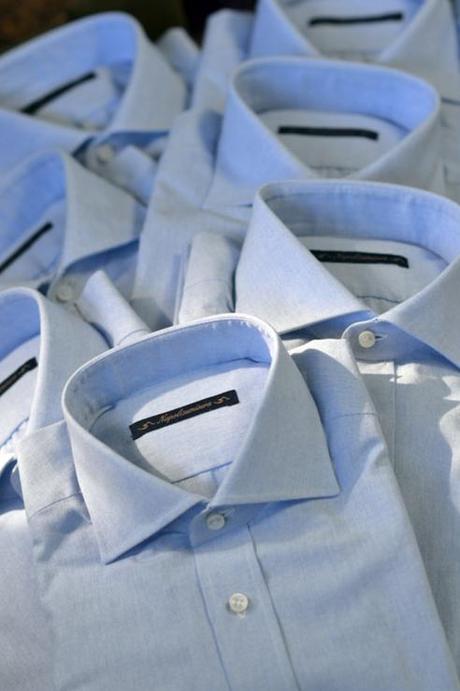 Voxsartoria's Simonnot Godard chambray shirts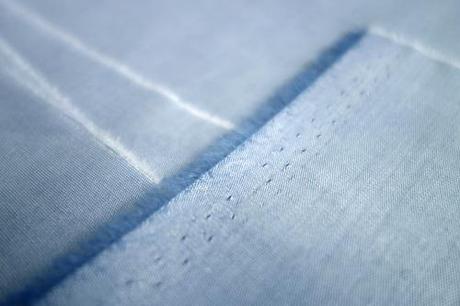 Close up shot of one of Simonnot Godard's chambrays, via Tweed in the City