Located at the heart of Calgary's 17th Ave Downtown District, Ox and Angela is serving up Spanish style tapas with a Canadian twist. With an energetic and warm environment, it's a lovely spot to stop in for a snack and a drink after work, or a great venue for an evening of fun with a group of friends.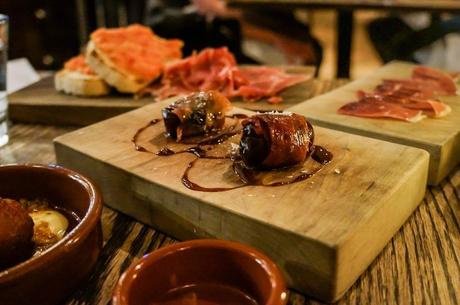 Spanish cuisine has been constantly influenced by the outside world. It's proximity to Africa combined with heavy trade, has made it a broad and innovative cuisine. The founders of Ox and Angela brought that spirit to their Spanish style tapas house and blended traditional recipes with local ingredients and modern flair. The end result is a satisfying dining experience that will leave you coming back for more.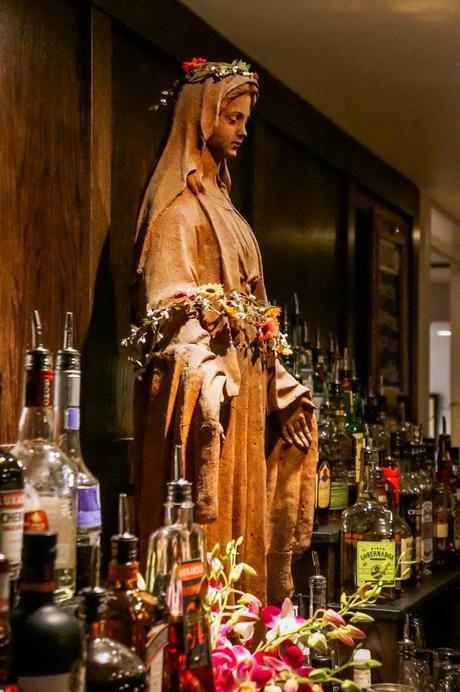 The interior of the restaurant is warm and inviting, with lots of little accents that make you quickly forget you just walked in from the streets of Calgary. The back of the house has a lovely open kitchen, which allows you to catch of glimpse of the culinary team working their magic. The moment Lauren and I sat down for our meal we knew we were in for a treat. Of course, there was one thing we had to do before we could order anything to eat: drinks!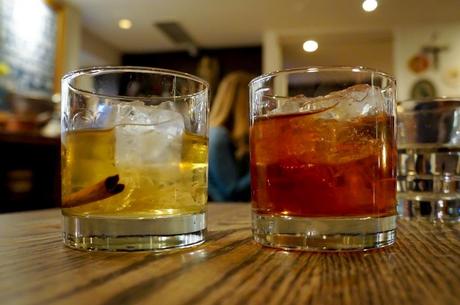 The team at Ox and Angela have put together a fantastic collection of boutique wines that pair quite well with the menu. Surprisingly though, they also have a deep cocktail selection that features quite a few classic drinks with a modern twist. For example the Gentleman's Secret features rye whiskey, maple, bitters, and sugar. With creativity like that behind the bar, it really set the pace for the rest of the evening.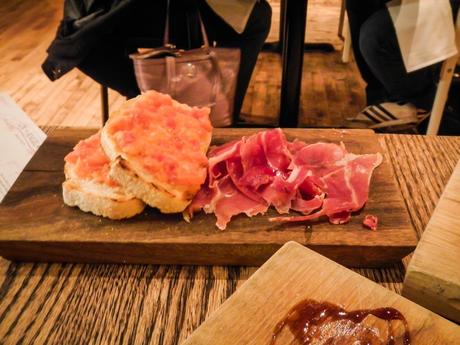 Instead of ordering individual items off the menu, we decided to try their Spanish Table menu. It featured a combination of local favorites and house specials that takes all the work out of ordering a meal. Since everything is served family style, it's an easy way to satisfy a large group. That means all we had to do was sit back and enjoy our evening. You can't have proper tapas without some  "Jamon Serrano" and that's where our meal began. Then as if the flood gates opened upon their arrival, the rest of the tapas came in a non-stop stream of tastebud titillation. We were presented with dishes like patatas bravas (angry potatoes fried to a crisp), croquettes (spanish style breaded and fried chicken nuggets), stuffed dates wrapped in Serrano ham, and a delectable dish with fried chorizo sausage.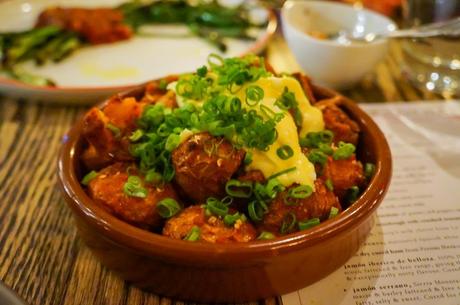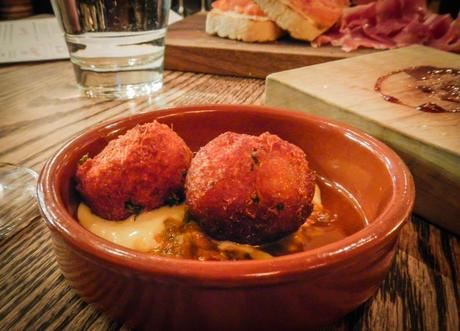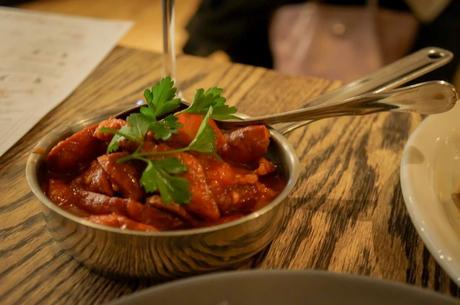 As if these dishes weren't enough, the delicacies just kept on coming. We were presented with Carne Asada, roasted chicken, and so much more.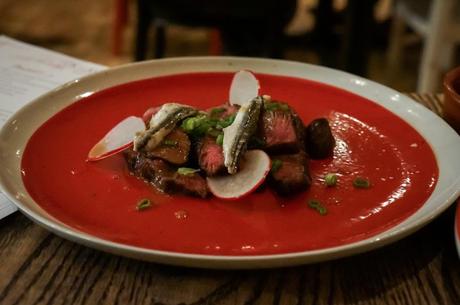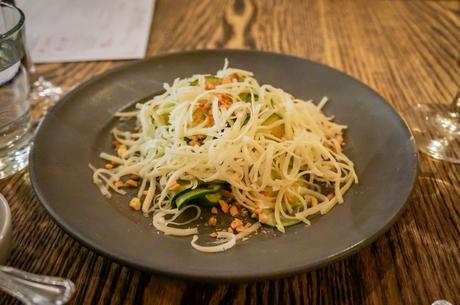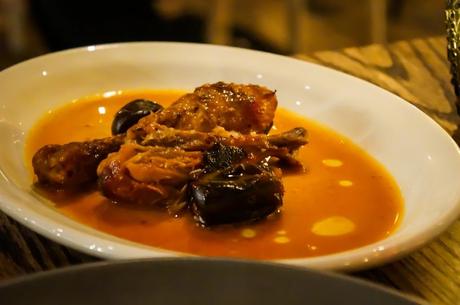 Each dish we tried was well seasoned and featured an authentic Spanish taste, while also featuring different local ingredients that modernized and changed their flavor. After our meal was done, we were left with no choice but to order dessert. No choice you say? Yes! absolutely no choice? Why? Churros, that's why. If you've never tried a churro, I truly do pity you. Imagine a piece of dough that was made by the hands of an angel, fried to a crisp, rolled in sugar, and then served with a side of dark chocolate dipping sauce. Drooling yet? Good.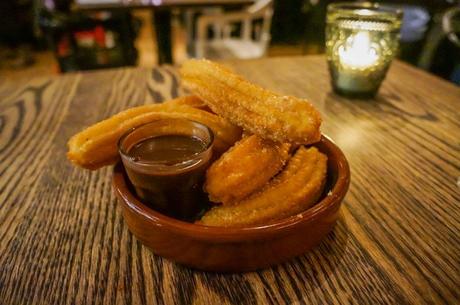 Of course there's no way this rambler is having a churro without it's mandatory accompaniment, a nice shot of rich dark espresso.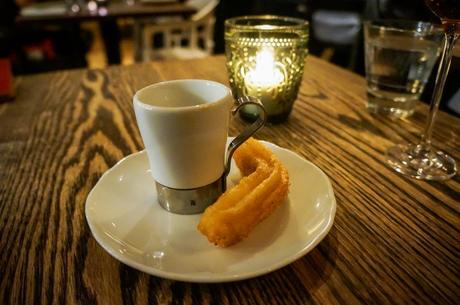 If you find yourself in Calgary and are looking for a fun spot to enjoy a meal with a few friends, Ox and Angela should be at the top of you list of spots to check out. Their innovative and rotating menu, fantastic service, and great environment are a tough combination to beat.