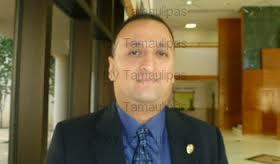 My SA (San Antonio, Texas) reports
Agents raided Jacaman Guns and Ammo and an adjacent business, A-Frame for You, on Monday and arrested the owners, Robert Jacaman Sr. and his wife, Veronica, U.S. Attorney Kenneth Magidson of Houston said in a news release.
The Jacamans were indicted last week on charges that they conspired to acquire and sell thousands of rounds of .223-caliber ammo to an illegal immigrant; 1,000 rounds of .223-caliber ammo and 1,000 rounds of 7.62x39mm ammo to a Mexican national here on a nonimmigrant visa; and hundreds of .223-caliber ammo to a convicted felon. All are people prohibited from buying guns in the United States.
Prosecutions of gun shop operators are rare. It was the second indictment this year against gun store operators on the Texas border with Mexico.
Why do you suppose these types of indictments are so rare? Many believe the abuses are commonplace.  What's the problem?
My opinion is that lax or non-existent gun control laws make it nearly impossible to identify and arrest those involved in straw purchasing. 
The solution is simple
and would not interfere with the "sacred, god-given rights" of lawful gun owners.
One question is why do lawful gun owners oppose such regulations?  Are they so self-centered that they wouldn't want to accept even a tiny bit of inconvenience in order to clean up this mess along the border?
What do you think? What do you think will happen next?  Will the gun shop be closed permanently?  Will the abuse be stopped?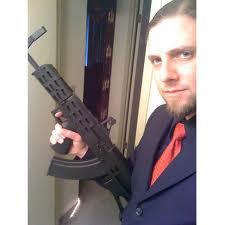 Well, if previous cases are any indication, what will happen here is the family won't miss a beat.  Sonny boy will take over and the gangster clientele won't even notice the difference. Meet Robert Jacaman Jr. on the right.
What's your opinion?  Is it too much to ask that when a licensed  firearms dealer is arrested, the family business is closed down permanently?  Are we really supposed to believe this is not a family disease, this law-breaking attitude of selling guns indiscriminately regardless of the law?
What's your opinion?  Please leave a comment.