Put A Ring On It from Will Packer and Behind Every Man exec produced by Carlos King are part of OWN's fall expanded unscripted programming.
From executive producer Carlos King, Behind Every Man tells the story of the women behind famous men, focusing on the passions, struggles and sacrifices they have made to support the men they love. The new series features one of my favorite couples, Kirk and Tammy Franklin.
The series, hosted by Love & Marriage: Huntsville star Melody Holt premieres Nov. 7 at 10 p.m. ET/PT.
Will Packer's newest unscripted relationship series "Put A Ring on It" follows three longtime couples, with help from master relationship coach Dr. Nicole LaBeach, who embark on the ultimate relationship test. From week to week the couples are pushed outside their comfort zones to confront the question they've been too afraid to ask: is this their happily ever after? The couples will finally find out if they are truly meant to be together by dating other people, and in so doing they'll discover if there's a love connection they've been missing all along. Will they decide it's time to go their separate ways, or is it finally time to put a ring on it?
Put A Ring On It premieres Friday, Oct. 23rd on the network.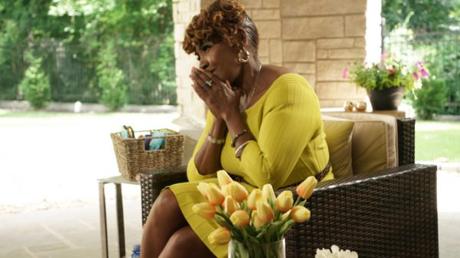 Pic Credit: OWN
The two new series join Iyanla: Fix My Life and Ready To Love as part of OWN's weekend lineup.