It's been one of those weeks. But I'm not here to vent or whine. I'm here to uplift.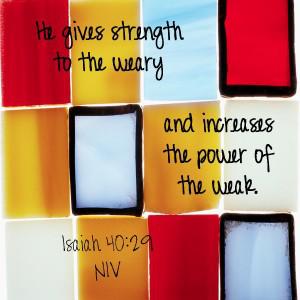 Overdue
My last post was on the 15th, which was over a week ago. I am overdue for a new post. This week really got away from me with the holiday on Thursday, which I hosted with my wonderful husband at our new house. I had typed up a wonderful blog post on what I was thankful for, but then never had time to go back and edit and proof it. So, alas, it sits in my "future blog posts" folder. Maybe I'll post it later for everyone to see.
I do want to say that I hope everyone had a wonderful Thanksgiving holiday and was able to spend the day with family and friends. I am so very grateful for my family and simply blessed to have been able to host the holiday gathering. We moved into our new house in April and haven't had an opportunity to use all the wonderful fancy serving dishes we received from our wedding last year. I posted a picture of my preparations on twitter and yfrog.
So to my readers, I am sorry I am a bit late, but I'm still here.
Overspent
Following Thanksgiving is the all-too-well-known "Black Friday." My mom and I have made it a tradition to go shopping on this day. We don't need to get any of the deals specifically, but we do enjoy the hype and people watching. For the past couple years we have stood in line for about 30 minutes before doors opening. It makes the experience more "real" I guess. The past two years we have been joined by my brother's girlfriend, so it's made the tradition even more enjoyable.
Even though I said that we don't really go to buy anything, I somehow end up spending money, lots of money, on gifts. The only thing I bought for myself that day was chapstick. And no, there was no door-buster sale on it, I just needed some.
Luckily, I can return any items that I feel like I overspent on or simply bought on impulse.
We'll see on that one…
Over
My last thought is on over…over-everything.
After Thanksgiving, most people feel overweight from eating and over-tired from the family gathering.
I am over-excited to get my house decorated and ready for Christmas.
I am really over the long nights and short days. Ok, that was a little whining. Sorry!
I think around this holiday season everyone feels a little "over." Especially overstretched with all the gatherings and holiday parties. We all need to keep our time in check and not get overwhelmed with what we have going on. After all, this season is about joy.
It is about celebrating the birth of a precious baby boy.
It is about being grateful for our lives.
It is about finding balance. I try to schedule my life as much as possible in Google Calendar. This helps prevent my life from getting away from me. You know, those days where we say "It's already 4:00!" My husband and I share our calendars to keep us informed of what we each have going on. I also have a new method in my life to stay balanced and reduce my stress. It is my challenge for December. I'll give you a sneak preview, it involves a membership at a gym. I'll post on this next week. I'm really excited about it!
How do you find balance or stay "sane" during the holiday season? Leave a comment below!