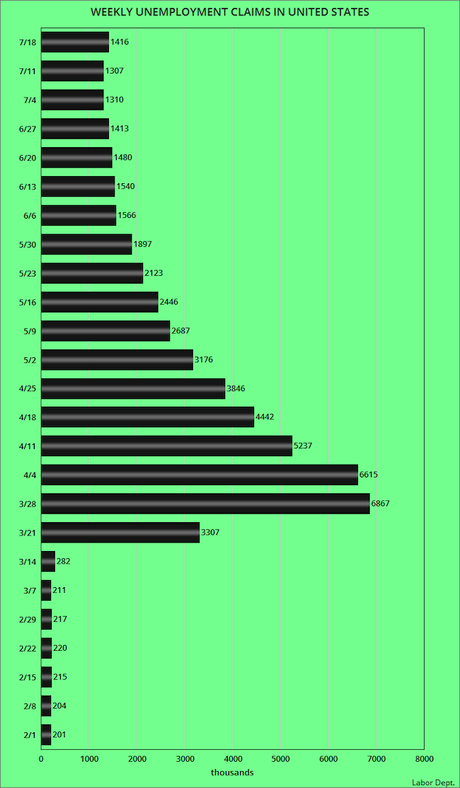 The Labor Department has released its numbers for new unemployment claims. For the week ending on July 18, about 1,416,000 workers filed a claim for unemployment benefits. It marks the 18th week in a row that more than a million workers filed for unemployment -- and it's the first week in the last 16 weeks that the jobless claims rose instead of falling.
Here is the official Labor Department announcement:


In the week ending July 18, the advance figure for seasonally adjusted 

initial claims 

was 1,416,000, an increase of 109,000 from the previous week's revised level. The previous week's level was revised up by 7,000 from 1,300,000 to 1,307,000. The 4-week moving average was 1,360,250, a decrease of 16,500 from the previous week's revised average. The previous week's average was revised up by 1,750 from 1,375,000 to 1,376,750.