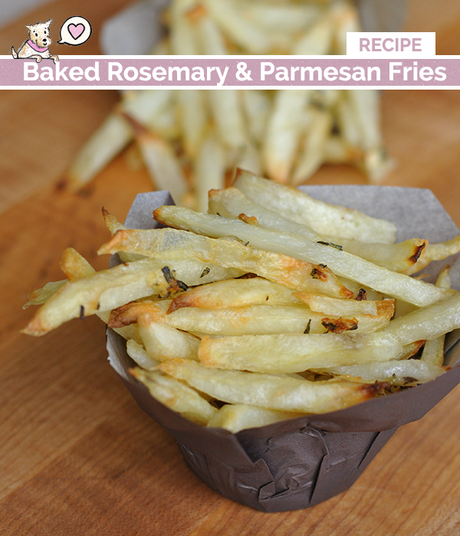 Wooo boy life can get busy sometimes! Spring is in the air here in Morgantown and everyone around me has been trying to stay busy, including myself! I started going to a barre class here with my friend Jenna and it has been great. I'm new to the whole workout class thing so I've had a few awkward moments, but that's what makes it fun sometimes! The only downside to keeping busy and being outside is that I haven't been inside the kitchen enough lately. Don't worry though, I'm back and I'm hungry!
I made these fries basically just because I wanted to test the boil-then-bake method I saw over on My Man's Belly. She said the true trick for oven baked fries is to boil them for a few minutes before baking. I gave it a shot and although I suggest cooking them a bit longer, it definitely did the trick! Plus, who can say no to fries baked with cheese and herbs. Not I!
Oven Baked Fries Recipe
*Feeds 2
2-3 russet potatoes
1 teaspoon kosher salt + more for boiling
1/2 teaspoon black pepper
1 Tablespoon chopped fresh rosemary
3 Tablespoons grated Parmesan cheese
1 garlic clove – minced
Preheat your oven to 450-degrees.
Start by peeling your potatoes and either cutting or mandoline slicing them into the perfect size and shape for your liking. I like mine pretty average.
Get them in some cold water in a saucepan salted like you would pasta water. Use just enough water to cover all of them, and turn the heat to high to bring to a boil.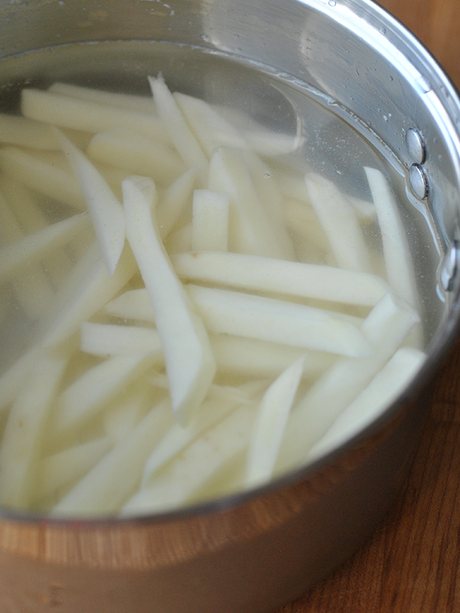 Boil for about 3-4 minutes, until a fork just barely slides through. You don't want them as cooked as mashed potatoes, because you want them to keep their shape in the oven.
Drain and dry them off really well with a paper towel.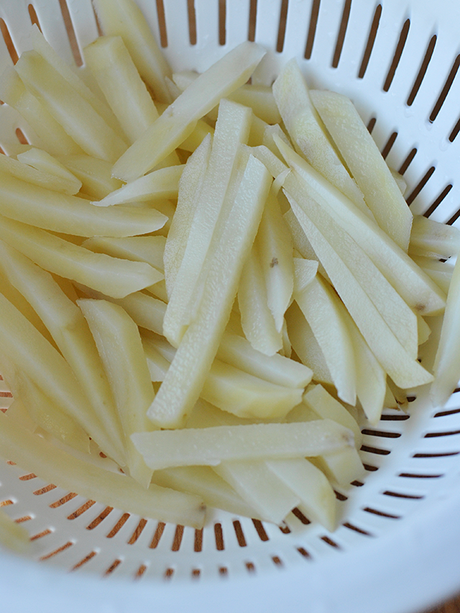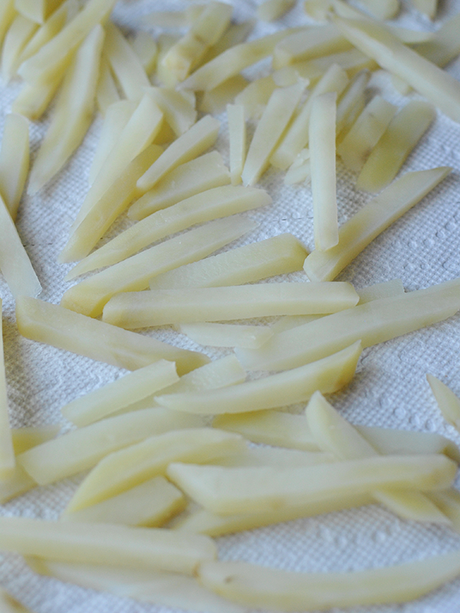 In a large bowl, stir together 2 Tablespoons olive oil and salt and then add your fries and toss to coat.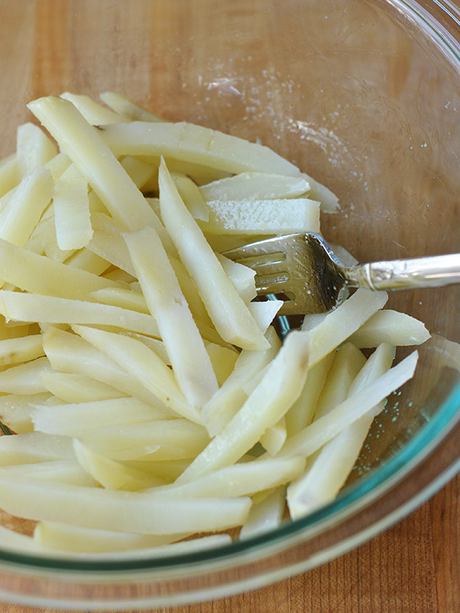 Next, lay them in a single layer on a baking sheet lined with parchment paper, or sprayed with cooking spray. Top with salt and pop them in the oven for 15 minutes. After 15 minutes, flip them and cook for another 10-15 minutes.
While those are cooking, get your Parmesan cheese, rosemary and minced garlic all mixed up in a bowl and set aside.
After the final 10-15 minutes of cooking, Stick a fork in one of the fries and if the fork slides through nicely, go ahead and get your Parmesan and rosemary mixture and sprinkle it over the top of all your fries.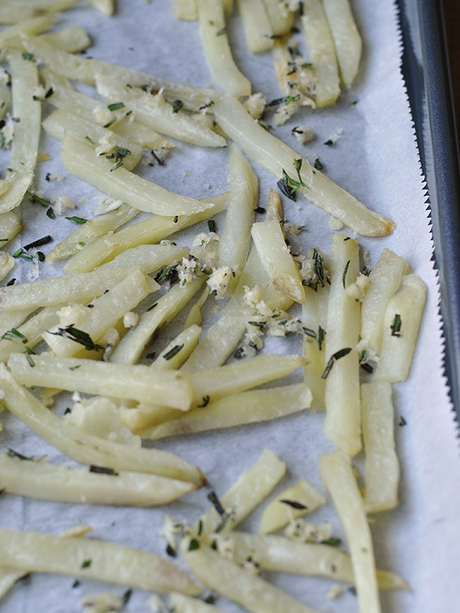 As you can see, my fries weren't browning very well. So, I flipped my broiler on to speed up the process. I broiled them on high for about 2 minutes, but I didn't step away from my oven. I kept my eye on them like they were Molly when she's doing something cute. Once they're browned to your liking, pull them out and dig in!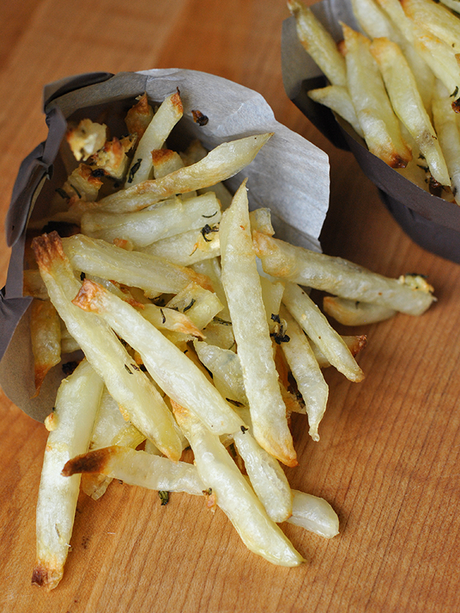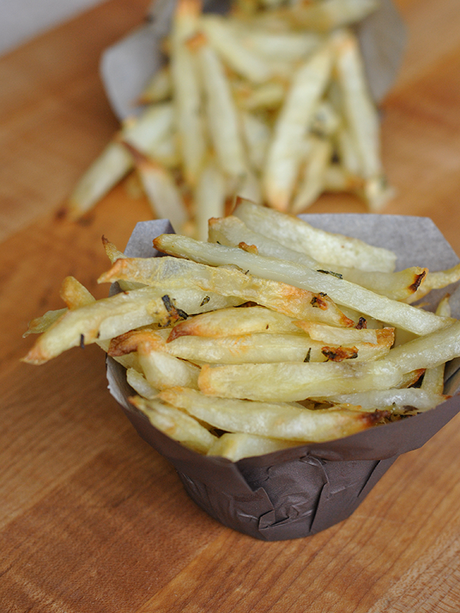 They are best just out of the oven, but I was munching on a few cold ones later in the day and they were still tasty.