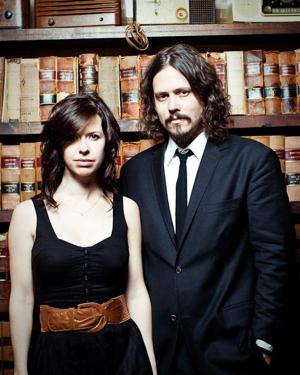 I posted about these guys on twitter and later on found out people thought I was going on about how I liked war history, which I don't as I know nothing of it, 'cept that it's probably n0t cool.
The Civil Wars were started in 2009 by Joy Williams, a successful country artist in her own right, along with John Paul White. They released an EP which garnered almost unprecedented praise for a short album before releasing their debut album a few weeks ago that seems to be getting them the kind of attention they deserve.
Empassioned male and female vocals with undeniable yet attractive country mixed with electric and rock. They blur boundaries between where most people stear from country and the light rock cool people keep away from and make something brilliant.
MP3:
Barton Hollow