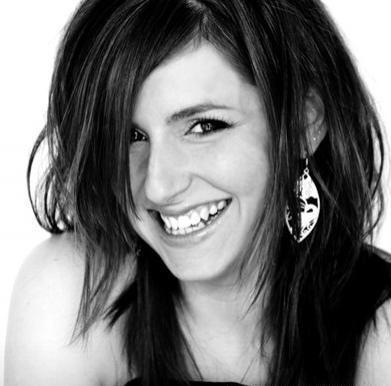 I think the way I found Nikki Loy's music will be one of my all time favorite discoveries.
We were walking down Oxford highstreet back to the car to head home when we noticed someone singing on cornmarket street. We listened for a moment and thought she was great so went over to have a better listen. We agreed she was fantastic so I went over to sneakily glance at her CD and see who it was before buying it when she finished her next song. Strangely, I recognised the name.
Now this wouldn't be a huge surprise except I recognized her from my twitter feed! And I only had to scroll down a few @ replies to show my girlfriend who I thought she was.
It's a little more bizarre as I've been doing this Introducing Oxford feature for a little while now and that I hadn't featured her music yet is quite the oversight. Ah well; All shall be rectified…
Nikki is originally from Devon, she can't play the piano but damn can she sing! She also plays guitar better than most. The control in her delivery and direct raw honesty from her self-penned and created songs is exquisite. You've really wasted your weekend if you don't check her out right now!
Video of Nikki busking in the same spot we found her today-
.
You can buy her music directly by e-mailing [email protected] and rather uniquely can request your favourite track of hers from her by signing up to her mailing list.
Follow this link for an incredible SEVENTEEN tracks for you to indulge yourself in, the perfect sounds to get lost in.
If you are in the area try to make a few shows to get your summer started in the right way-
Sun, 29 May
Wallingford, UK
The Old Post Office
Mon, 30 May
Witney, UK
The Plough
Sat, 04 Jun
Oxford, UK
Talbot Inn
Fri, 10 Jun
Oxford, UK
Acapella Plus with Oxford Harmony
Tue, 14 Jun
Oxford, UK
'Loud Girls' @ Baby Simple
Tue, 14 Jun
Oxford, UK
Baby Simple
Sun, 17 Jul
Buckinghamshire
Aylesbury Festival______________________________________
This will be the last post for a few days as we're down in cornwall until wednesday.