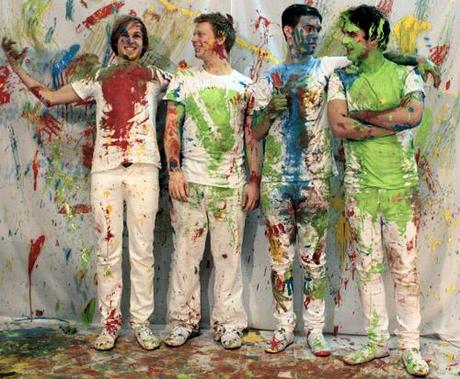 My timing for this Oxford feature couldn't have been better from a Gunning For Tamar point of view as they're on the verge of releasing their maiden headlining EP, Deaf Cow Motel which is officially out on the 30th May. You can pre-order here from Walnut Tree Records.
While GFT have only been together just over a year, during that time I've been hearing a lot of promising things about them, some of it inconceivable for such a new band. Even after such a short space of time it's felt that, along with Spring Offensive they're already kinda 'there', already taking the city apart, on the cusp of a pivotal summer and with enough going for them to be able to take all the opportunities that will doubtlessly come their way.
If you know Oxford well; their recent pilgrimage from the Cellar to the Wheatsheaf, The Jericho to the Bullingdon before reaching the Mecca of the 02 academy on the 21st May is a familair experience shared by so many bands that have broken from the shire and shows why the city is both unique and vital to the obscene glut of talent we have been exposed to of late.
The EP in itself is perfectly heavy without being cloying and displaying subtle heartbreaking emotion without being Gareth Los Campesinos. German Treasure Island kicks it off displaying the lyricism that places them above other home county math rock like say, and don't hate me but- Foals. The crashing, enigmatic muscianship is present throughout and where a tenderness manifests in the finale of Bonfires, it's never far away. The track is a beautiful and poignant closer to a reassuring first showing that essentially contracts them to an affluent festival season.
Catch them on their release tour: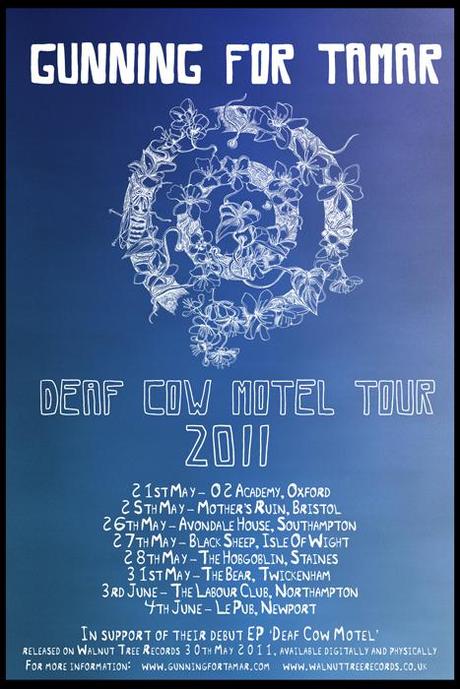 If you liked seeing Gunning For Tamar messy at the top of this article you can watch them GETTING messy below-
German Treasure Island // Bonfires