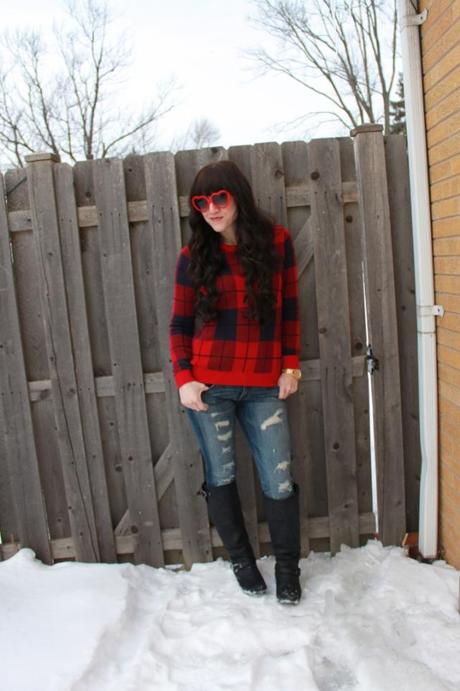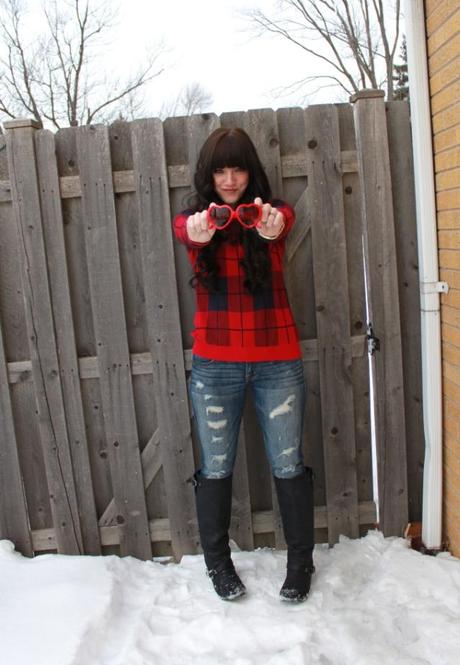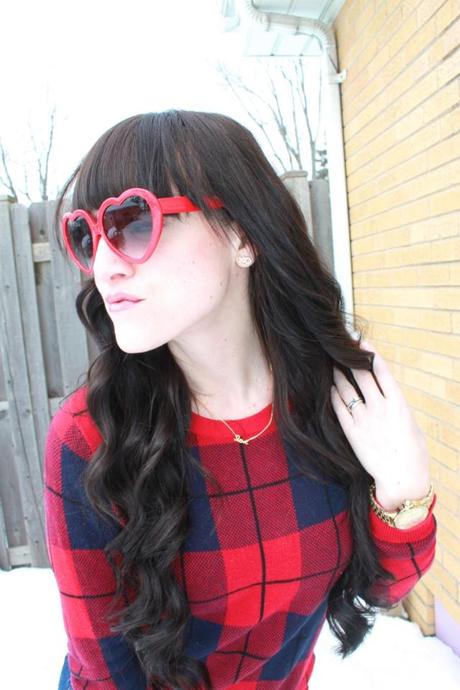 This year Valentine's Day was all about family. 
I woke up at 6:30am and started cooking a big eggs and bacon breakfast for everyone. The kids had school and their room parties (which I attended my daughters) so I wanted them to have a special start to their day. 
Obviously I pulled out some red and "love" inspired jewelry for my outfit this day!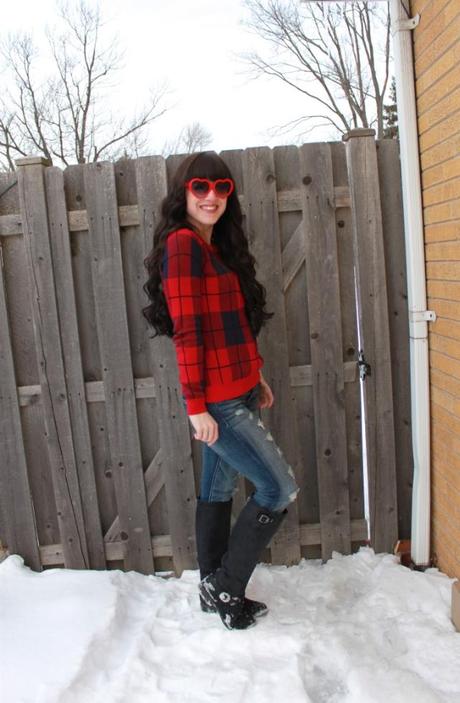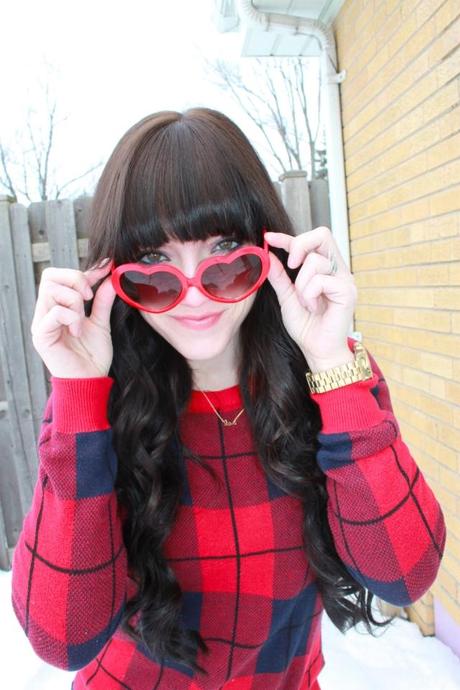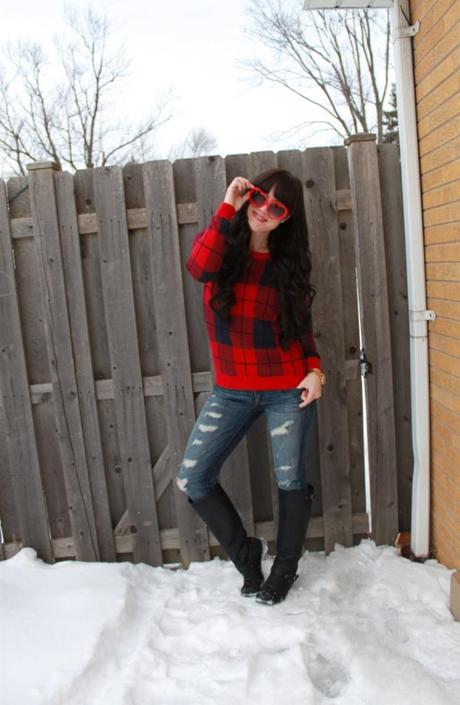 Top: BISTM (Kaitlyn's Closet) // Jeans: American Eagle // Boots: c/o Just Fab // Necklace: XO Veronika 
// Sunnies: Ebay // Watch: Fossil // Earrings: c/o T+J Designs // Hair Extensions: Hair by Suzie
Here is what the kids woke up to: a stuffed puppy, one candy treat, heart shaped crayons, and a new heart cup.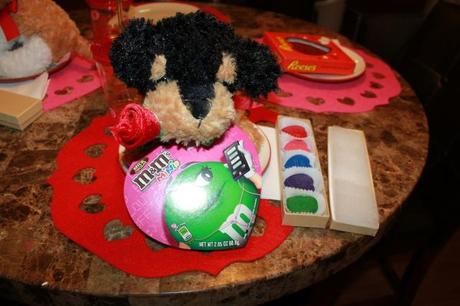 I also made a special dinner (and bought some deserts) for the family: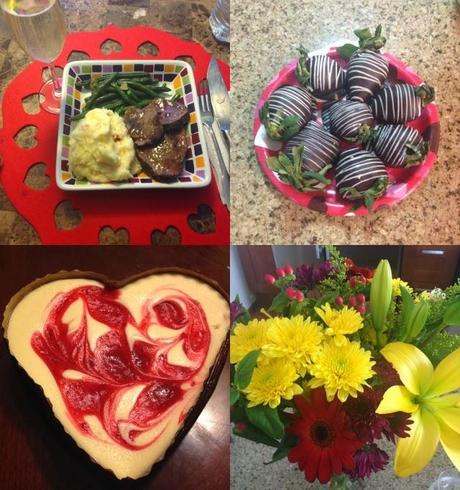 This being my 9th Valentine's Day with my hubby, it was very nice to spend it home with the kids. His birthday is always the day after so we had our night out the following night. 
Check back tomorrow to see what we did on Ryan's b-day! 
What did you do on Valentine's day? 
I hope you did something special for yourself or something that made you happy!!! xo