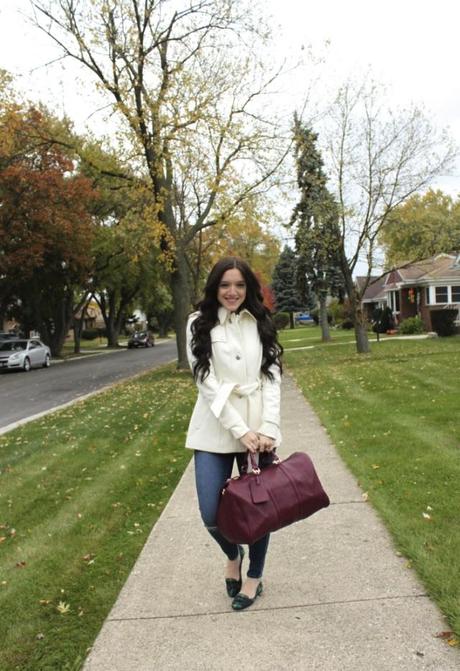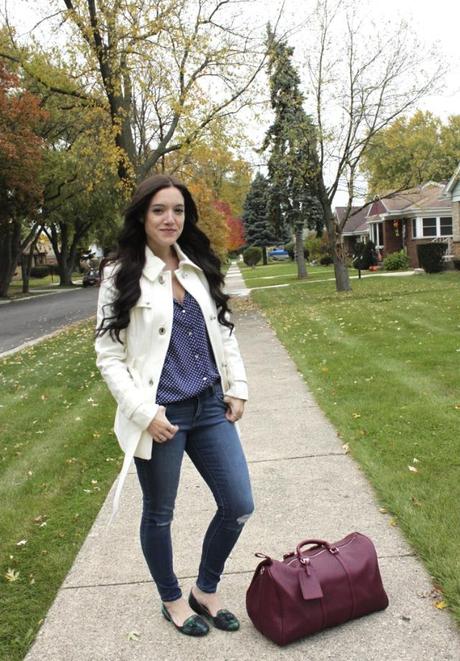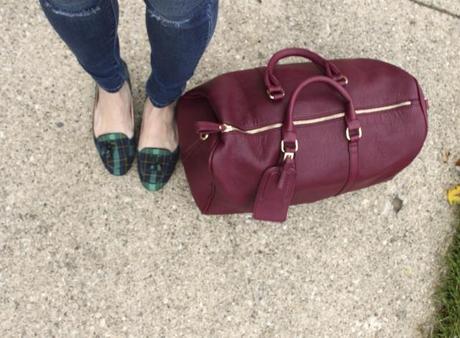 We spent the weekend up north and I decided to dress in a simple yet comfortable (but still stylish) outfit as I got packing. I ended up carrying two weekend bags but this one had all my clothes in it so it made the cut for the blog post. ;)
When you are lugging items for you, your hubby, and your kids, plus pumpkin patch attire (hats, scarfs, gloves, coats, etc), and work stuff (lap top, camera, etc) you want to be as comfortable as possible.
What is easier then jeans and a blouse? I paired this polka dot blouse with my favorite plaid flats and added my new white coat. That's it. Other then a watch and a necklace I had no jewelry on either. Comfort is definitely key when riding in long car rides.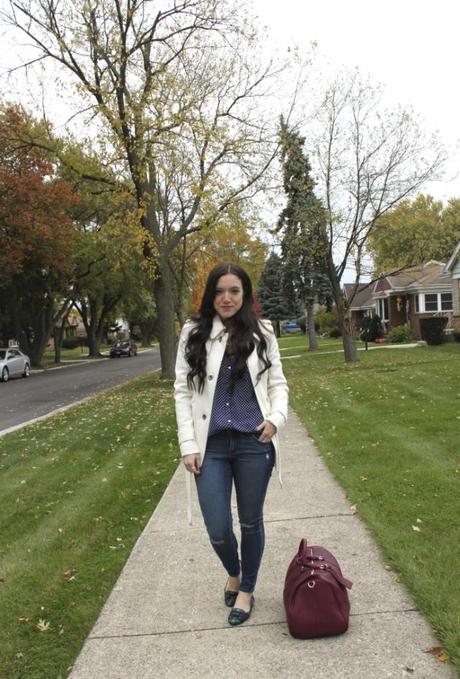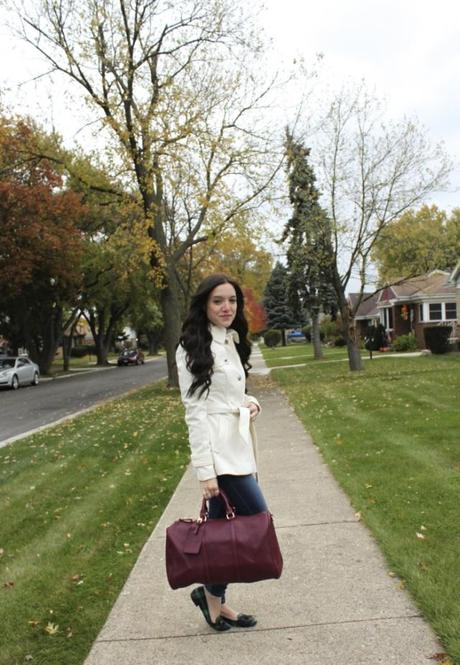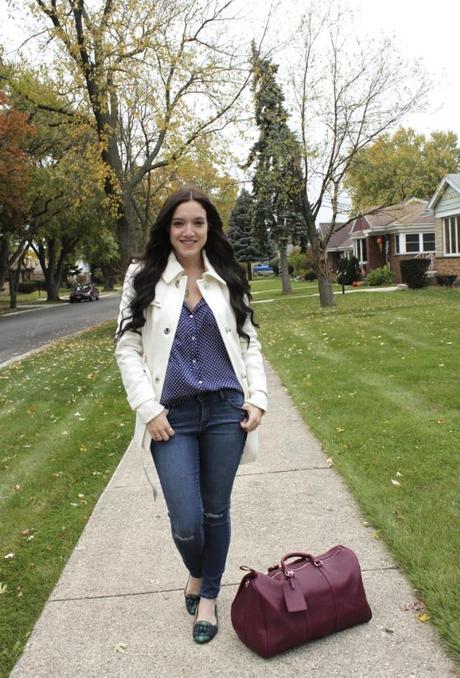 Jacket: Express // Top: Zara // Jeans: Old Navy // Bag & Shoes: c/o Sole Society // Necklace: c/o Silver Speck
What do you wear on your travel days? What's your go-to for weekend bags?