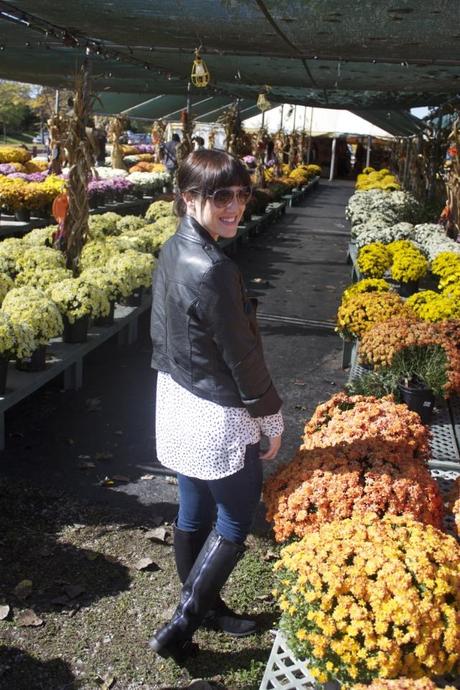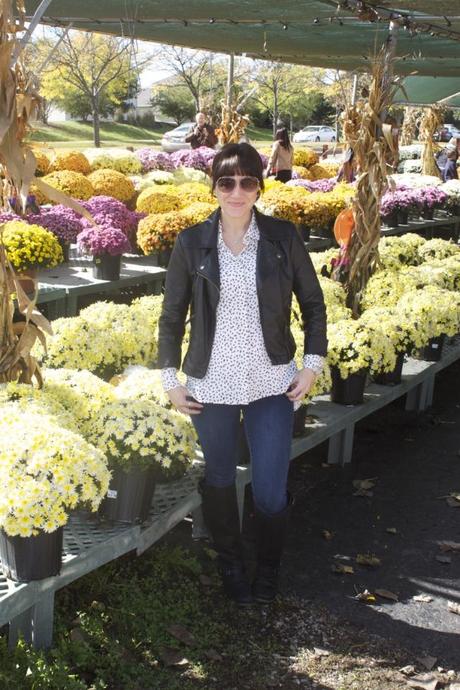 This past Sunday me and the hubby loaded up the kids and headed to brunch then to a pumpkin patch. 
Since we will be going on 2 more pumpkin patch outings we decided to just buy some fall flowers, pumpkins, taffy apples, and of course fresh apple cider. 
This coming weekend we will do the hay rides, hay maze, petting zoo, and more so why pay to do it all more then once?!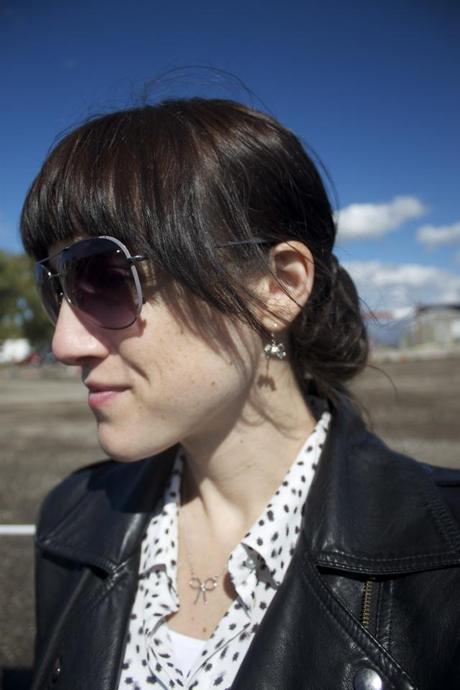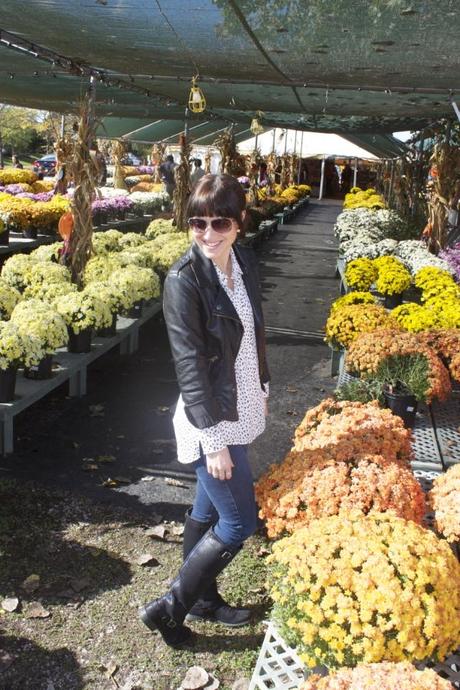 Top: H&M // Jeans: Old Navy // Jacket: c/o Sheinside // Boots: c/o Just Fab // Bow Earrings & Necklace: Castellammare Jewelry // Sunnies: Michael Kors
This outfit was perfect for walking around on gravel and dirt. 
It was in the low 60's so a blouse, jacket, riding boots, and minimal jewelry served it's purpose perfectly! 
What do you wear to pick out your pumpkins?