Sometimes I love to wear something as basic and a white tank and cut offs just so I can jazz it up with great accessories. 
That's exactly what I did on this day! 
Here is my basic look: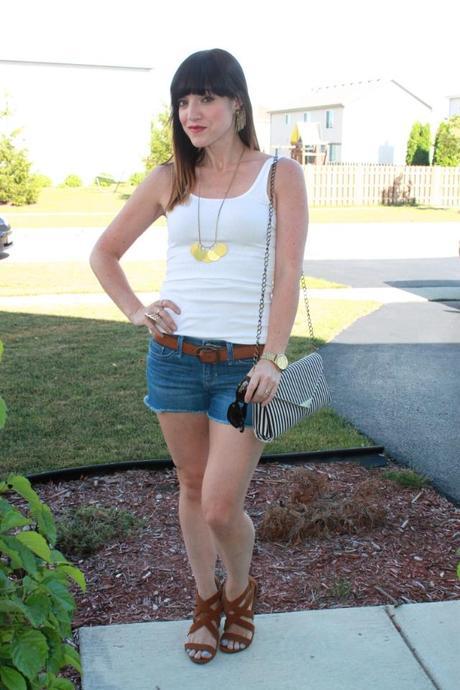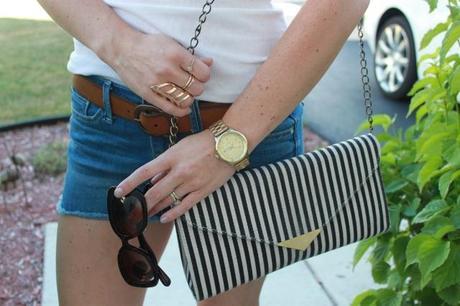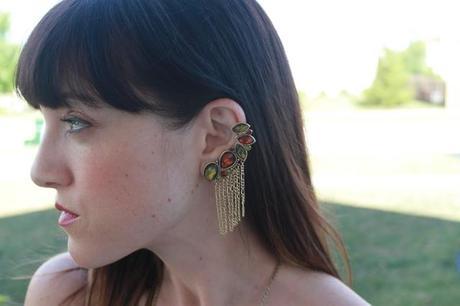 Tank: Target, Shorts: Gap, Shoes: c/o Just Fab, Necklace: Clyde's Rebirth, Bag: c/o Sole Society, Rings: Lili Claspe, Earrings: c/o House of Gemmes, Watch & Belt: Fossil, Sunnies: Prada, Lip Color: Rose Blossom by Bobbi Brown
Ever wear a super basic outfit and add statement jewelry to make it less basic? 
I think the shoes and bag made the look stand out to, no?
Love the ear cuff? Only 2 days left to enter the House of Gemmes giveaway! You can also get 25% off your entire order by using code LISA25 at checkout.