Last week we got together with my hubby's side of the family for dinner.

Here is what I wore: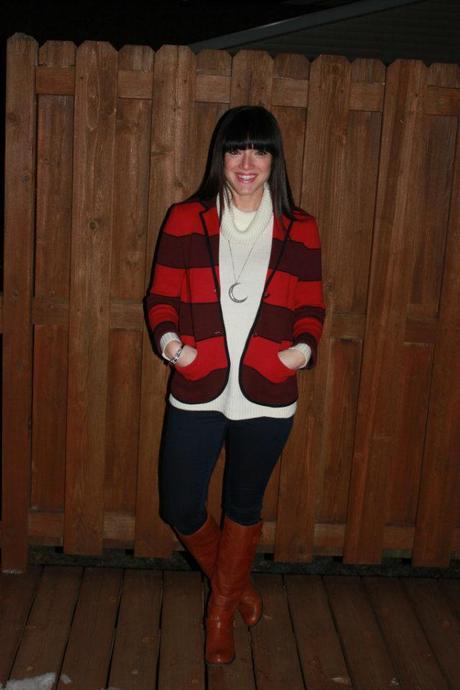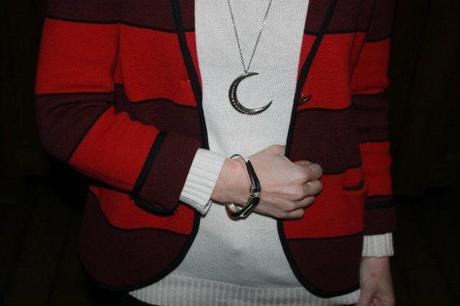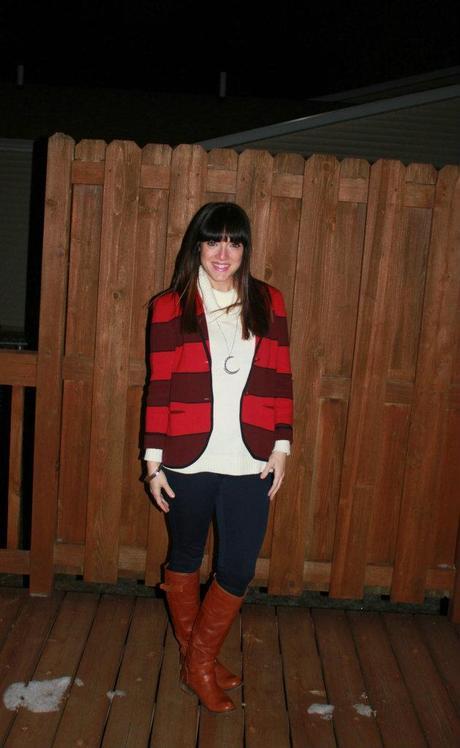 Blazer: Swap w/ Kaitlyn, Denim: Loft, Knit: Gap, Boots: Dolce Vita, Bracelet: C/O House of Gemmes, Necklace: Ax + Apple (similar)
Dinner was de-lish (cooked by Lake House Lyn) and it's always so much fun to catch up with everyone.
Well trying to catch up with everyone as you 2 year old has a melt down and your 4 year old keeps wiping food on your white sweater. lol
Such is life!
Head over to the Sisters Marie blog to see how myself and Kaitlyn Rocked & Swapped this blazer...