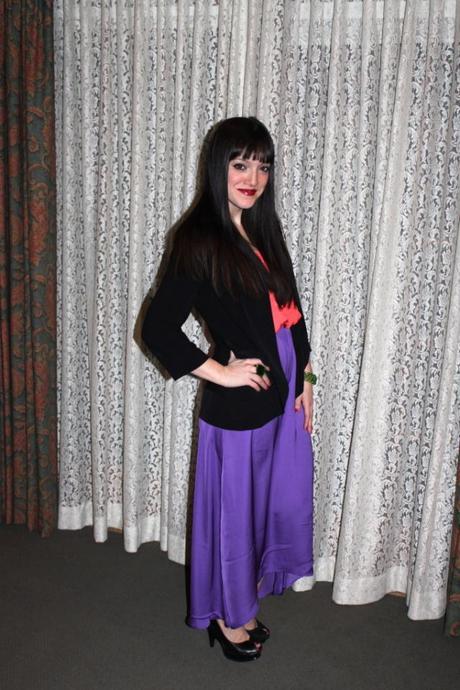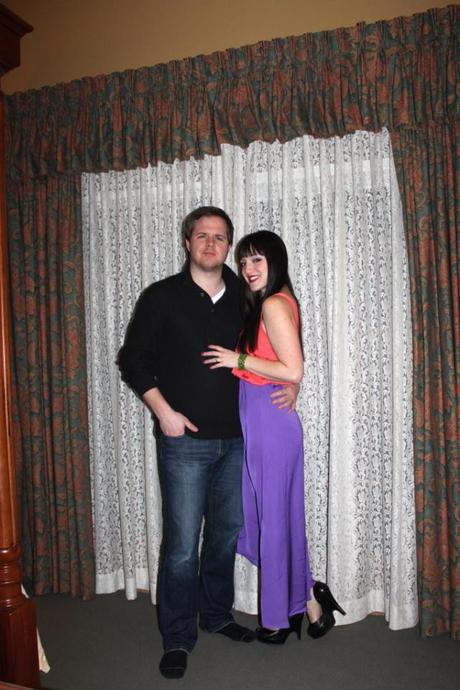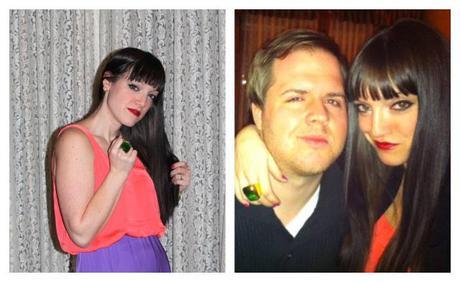 Dress:

Tinley Road

, Blazer: Urban Outfitters (

similar

), Shoes: Jessica Simpson (

similar

), Bracelet: C/O

Shop Frankie's

, Ring: C/O

Sole Society


For the second night of our stay-cation we headed to the Harrington Inn and Spa in Geneva. This place is so romantic. Our room had a balcony that over looked water and a gazebo. Everything was so beautiful and antique looking. (*please note the lace drapes ;) It was pretty cool to stay in the same place that Bob Dylan and Brian Wilson had stayed as well! The plan was to get massages and then go to dinner in the hotel. As I said a couple of days ago we were on a bit of a "roll with the punches" weekend. My massage was not great (I ended up with not any upper back/neck relief that I so desperatly needed and got pretty badly bruised on my upper leg. Not ideal!) and the restaurant we wanted to go to was booked 3 hours out. (Yes, I realize that I just complained about a massage. I require them now that's I've had 2 spinal fusions so please keep that in mind. Okay, and yes I am spoiled ;)
We ended up drinking a bottle of champagne in our room and then gave in and ate at the bar to not wait. The night ended up being so fun! I guess when you are out with your best friend it really doesn't matter what you do!
We really enjoyed (and needed) the 2 nights away from the kids to relax and unwind. The timing was perfect too as it was our Valentine's Day, my hubby's B-day, and my B-day all rolled into one weekend of fun! (my b-day is next week).
What do you think of this Tinley Road silk dress? I love it, but wish I would have brought static guard and perhaps a steamer! Ahh, what can you do?!