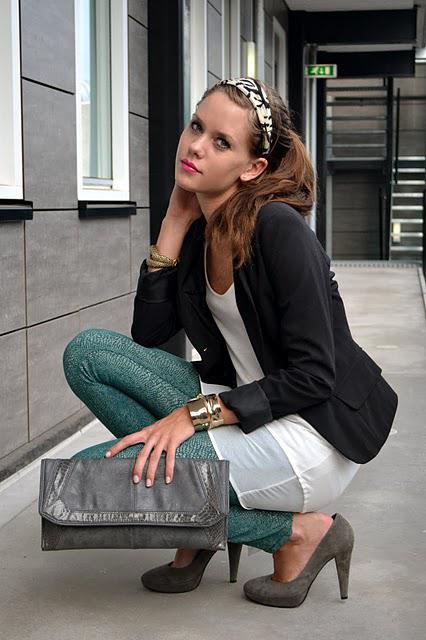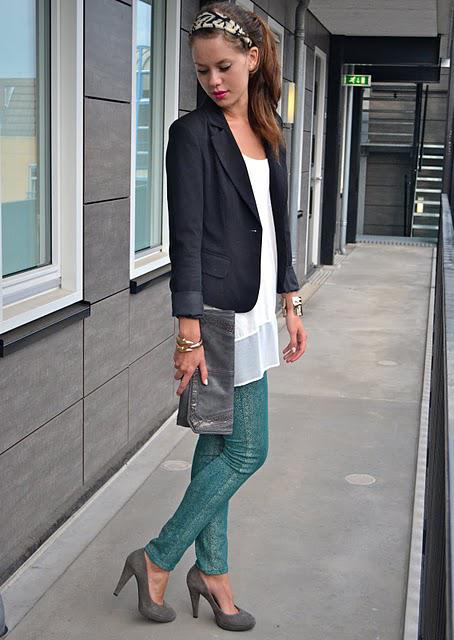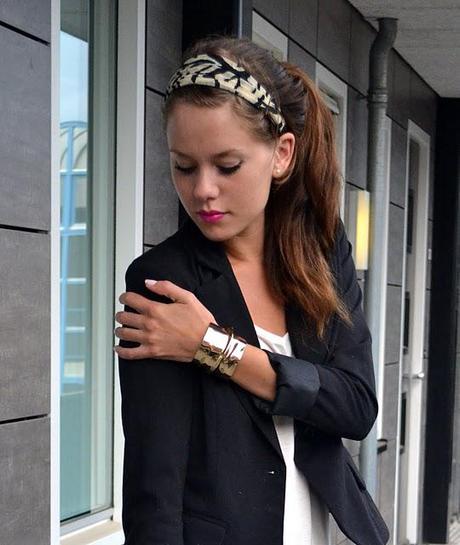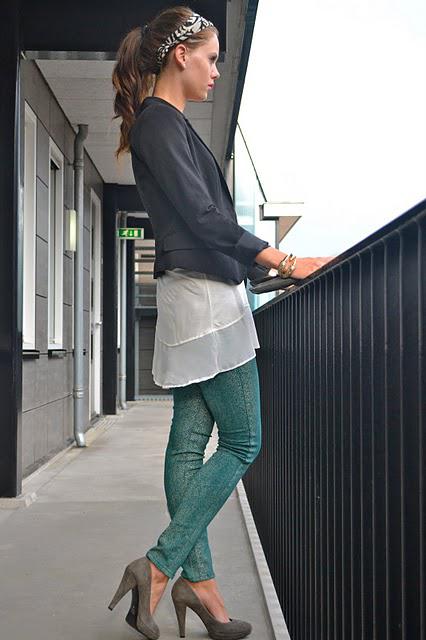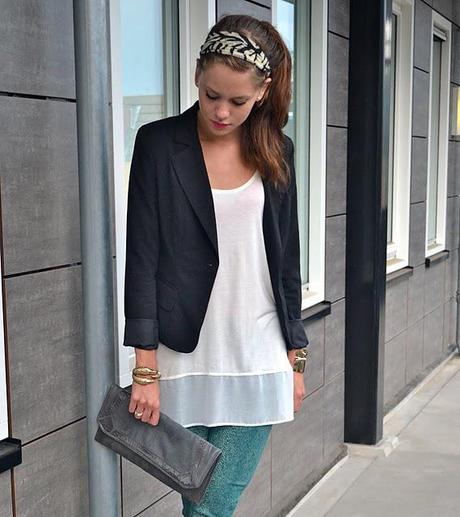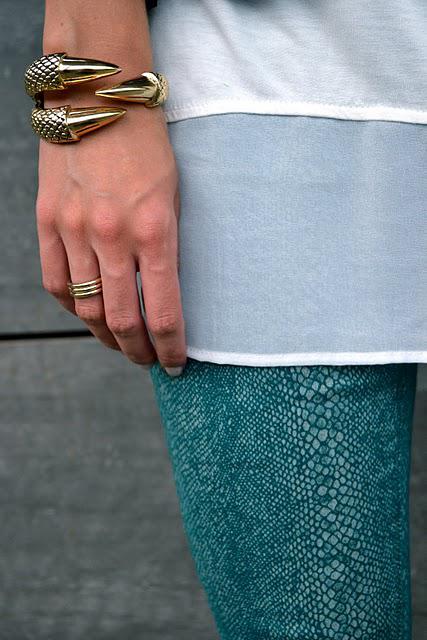 Snake print jeans   /   ASOSWhite chiffon hem vest   /   WarehouseBlazer   /   Vero ModaSuede heels   /   TangoClutch   /   WarehouseClaw bracelet   /   ASOSCuff   /   H&MRings and headband    /   H&M
Today's outfit is one of my favorites so far. If you're following my blog, you might have noticed my obsession with animal prints, especially leopard and python. So when I came across these turquoise-ish python jeans on ASOS I couldn't control myself. I love this color! It's not that easy to combine but since my wardrobe contains lots of black and whites and also a few greys, I have enough options for combining this beauty. Second, what do you think of my pink lipstick? I never wear anything on my lips, not even lipbalm, but I bought a really cheap pink lipstick just to try it out, and I kind of like it! I like the color anyways..Another thing I don't do often.. Wear high heels! I've had these heels for a while and I still love them (I think everybody should have a pair of grey suede heels in their closet), but I hardly ever wear them. Truth is, I'm the only fashionista in the world that can't walk on high heels. Up to 5 cm is fine, wedges I can wear as well, but heels like these.. My feet just won't do it. I've tried getting used to heels (believe me, I've tried a LOT) but I just can't! After about an hour walking/standing my feet hurt so much that I can't bear it anymore! So these grey beauties have a great spot in my closet, for the few times I wear it to a party doesn't require standing, or walking more than 20 minutes.
What do you think of my outfit? And should I wear lipstick more often? Let me know!