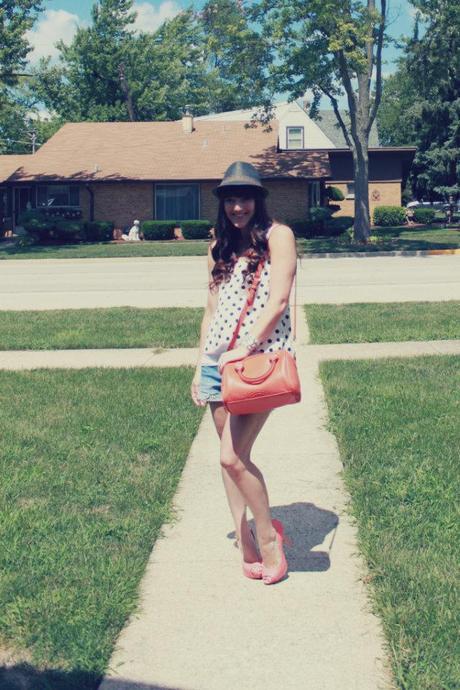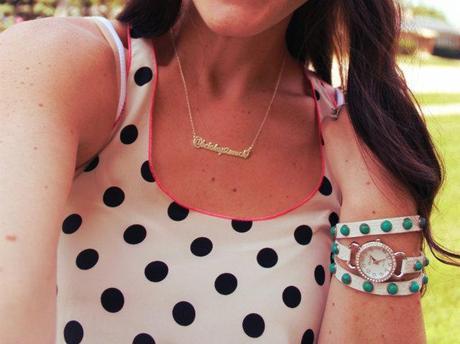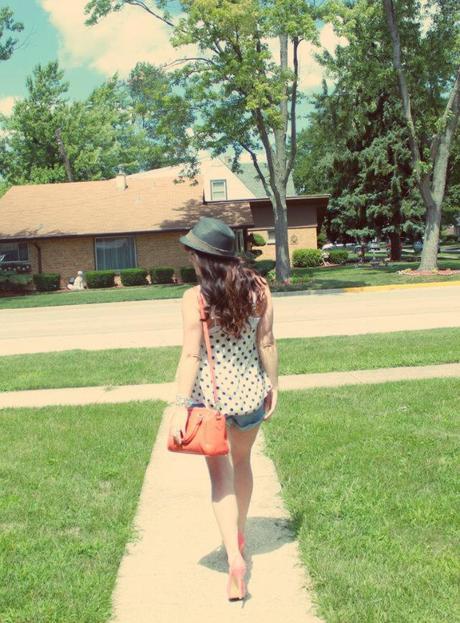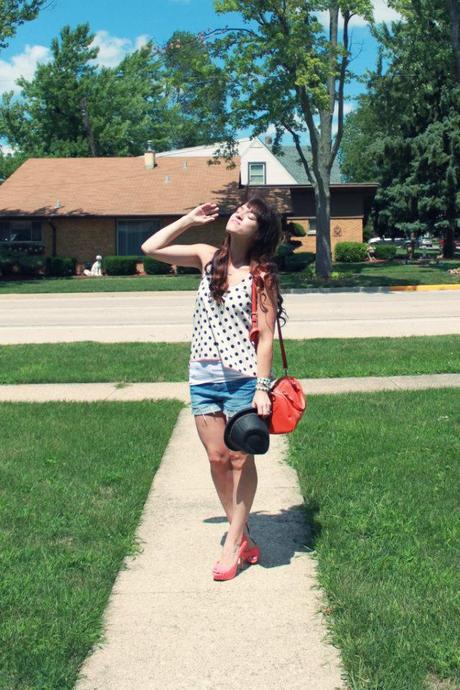 Top: Piperlime, Cami: ThirtySomethingFashion Box Service, Shorts: Victoria's Secret, Shoe: C/O Just Fabulous, Hat: E Street Denim, Bag: C/O OASAP, Watch: Kristin Hassan, Necklace: C/O Baublebar

This is what I wore for a causal day with the family. Love the mixing of bright colors with the spots on my top and my watch wrap.

Now can we talk about my new Because I shop too much Twitter plate necklace? LOVE! I bought 2 (1 for me and 1 for Kaitlyn) as company launch gifts but there was a mix up. After waiting the 5 weeks I only got one in the mail. As mad as I was, Baublebar went above and beyond to not only fix the issue, but make me happy. They sent me the second one in under 3 weeks, refunded me for the mistake, and added 2 necklaces and 2 pairs of earrings for the trouble! Ummm, no trouble at all! I now have 4 new free Baublebar items and I could not be happier. Feel free to mess up my order anytime! lol No but seriously, that's some good customer service. I will for sure order from them again.