Me and the hubby went to my sons school for his yearly IEP meeting. Since it was in the low 70's this day, I decided shorts, basic tee, scarf, and a cute ankle boot was the way to go.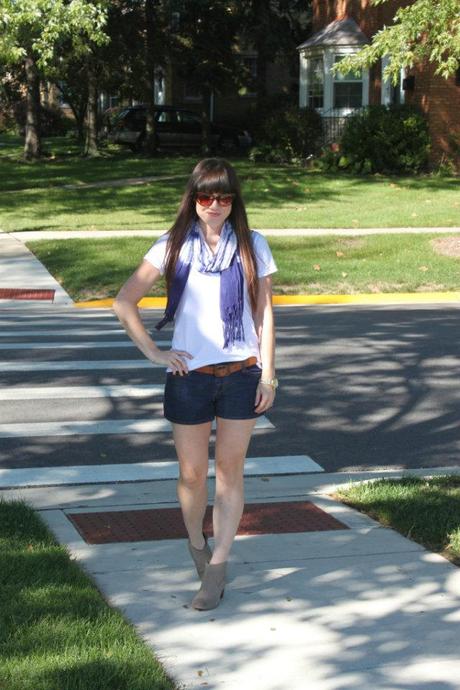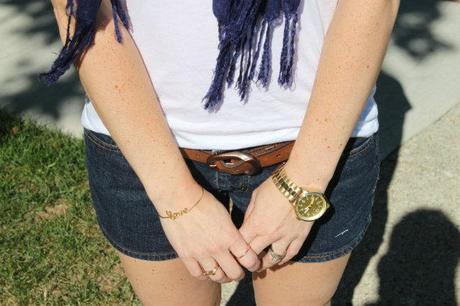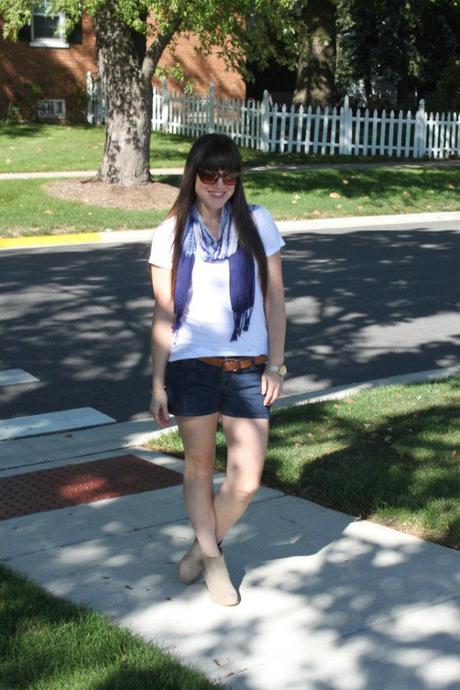 Tee: Piperlime, Shorts: Old Navy, Belt: Fossil, Scarf: C/O Kristin Hassan, Watch: Fossil, Love Bracelet: Etsy, Stackable Rings: Banana Republic, Boots: Dolce Vita, Sunnies: Loft

 

The meeting went awesome (I just love the school he goes to) and we left a bit emotionally drained, but happy with the overall meeting.

In a side note, does anyone else feel like they are trouble when you sit in the principle's office with a group of teachers? lol So funny, but I get so nervous over these things! ;)

 

This is for sure my "mommy-on-the-go" go to look lately. Scarves and tees are just easy. What's yours?