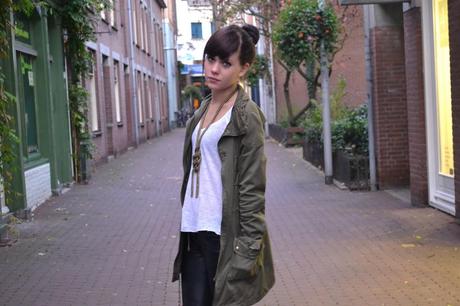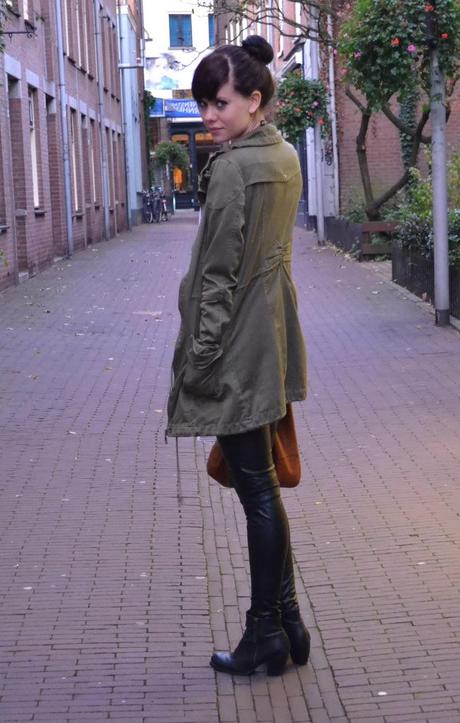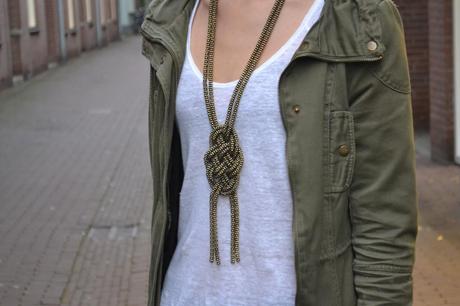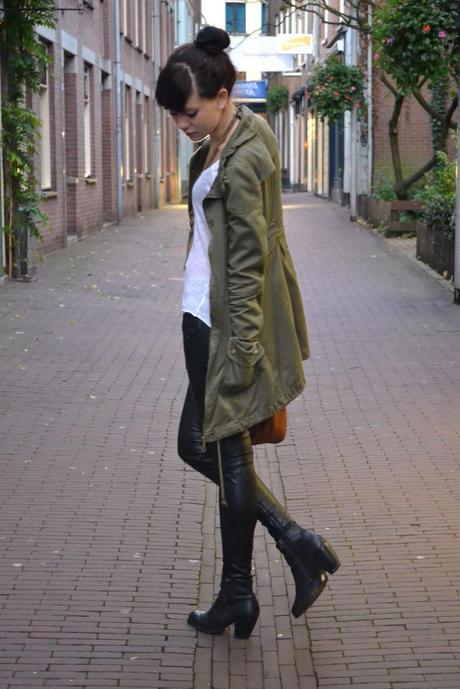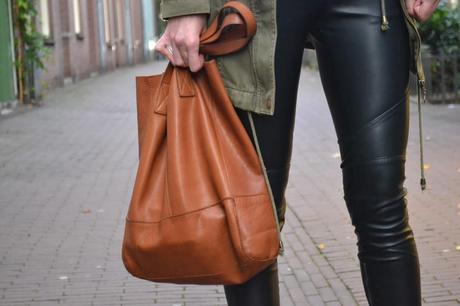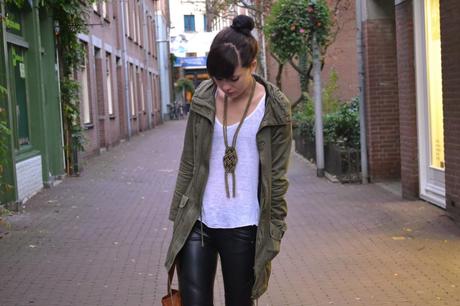 Parka   /   H&M (old)Leather trousers   /   New YorkerT-shirt   /   ZaraBag   /   River IslandPistol boots   /   SachaNecklace   /   Vintage
At the moment, this is my fall uniform. I've had this parka for years and it just never gets old, I still absolutely love it. It just goes well with so many items in my closet, and my favorite way to pair it is with a simple white tee, a good leather bag and some black or leather trousers. I'm hooked on these leather pants so I've been wearing them a lot. I bought the necklace at a sort of flea market (rommelmarkt) this weekend for just 1 euro, and I like how this statement necklace adds that little extra to this pretty basic outfit!
Oh and sorry that not all the pictures are sharp, but it's getting harder and harder to take proper pictures since it gets dark so early and I can't do it during daytime!