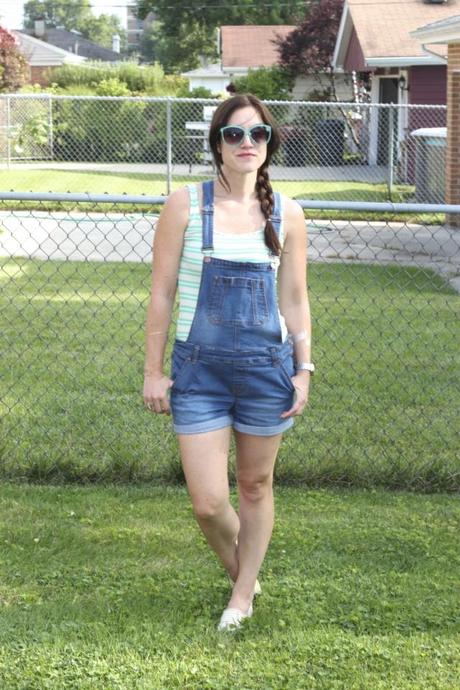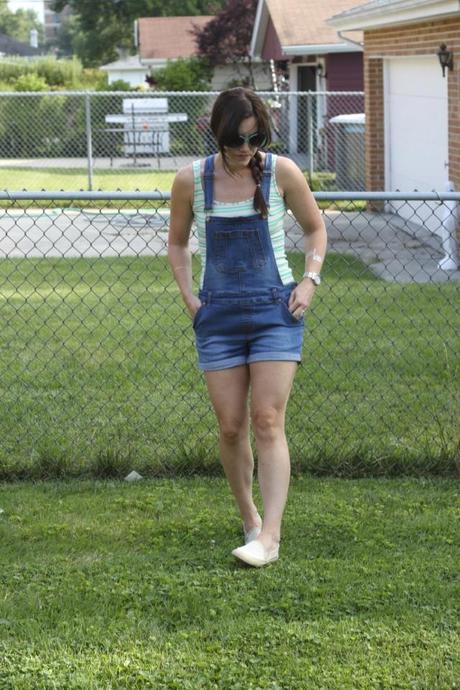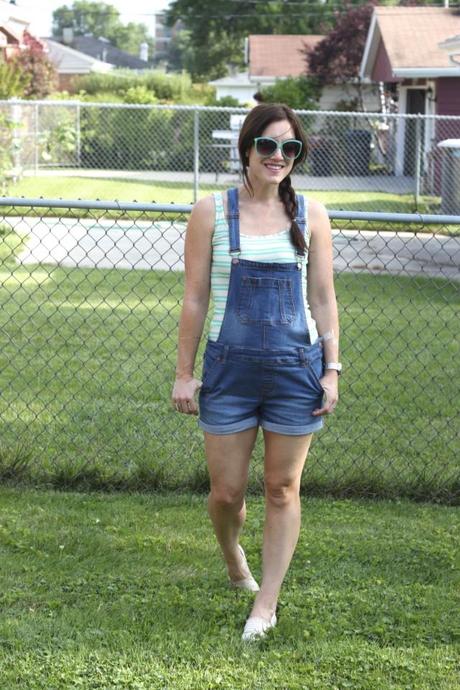 I'm so glad overalls came back in style this past season. Mainly because I had gotten rid of my pair from high school and I have always wished I had held onto them. 
So now that they are back, I have endless options of styles to choose from. Obviously, I bought them in shorts and pants as well! 
I found these adorable overalls at Nordstrom and have been living in them ever since. They are perfect for playing with the kids at the park, sitting on the ground while drawing with sidewalk chalk, and even playing race cars. Sure, I look more like the baby sitter then the mom when I wear them, but who cares! They are comfortable and practical and darn cute if I do say so myself. 
I generally wear them with a tank and great flats for everyday wear. I only wore a watch this day but had some fun flash tattoos on that my daughter put on me.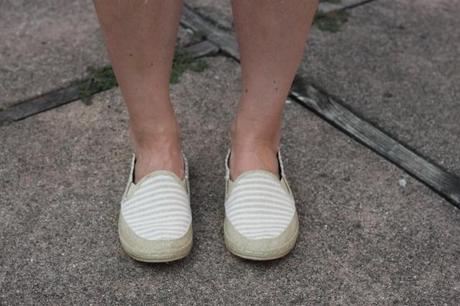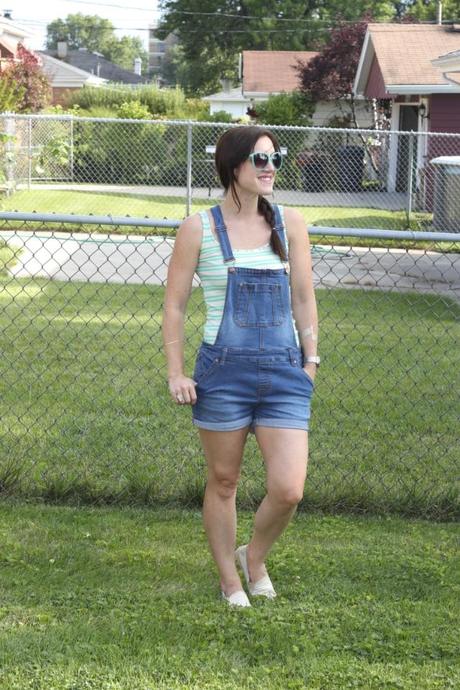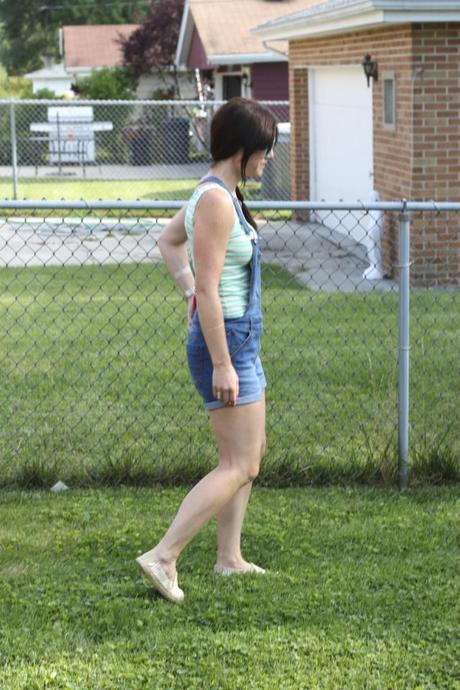 Tank: Loft // Overalls: Nordstrom (long ones)  // Shoes: c/o Rack Room Shoes // Watch: Fossil // Flash Tattoos: Boutique to You // Sunnies: Just Fab 
Have you given in and bought overalls this year? What do you think of this easy summer style?