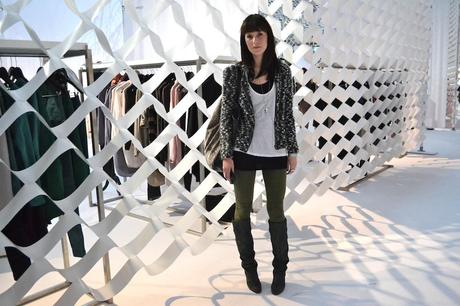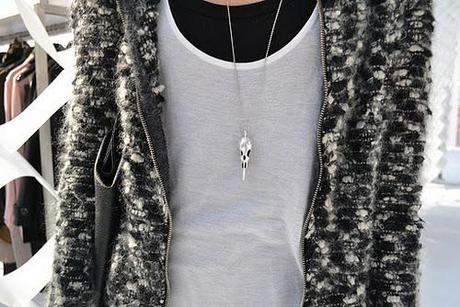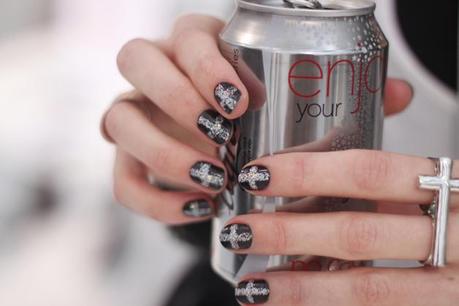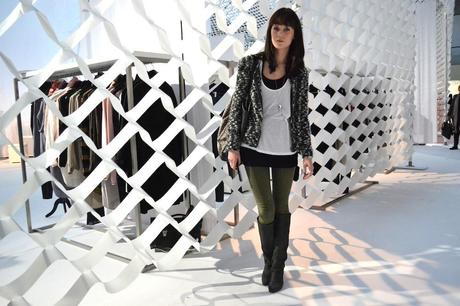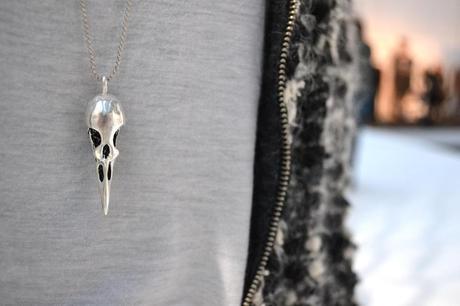 Boucle jacket   /   Isabel MarantTops   /   H&MLeggings   /   Vero ModaBoots   /   Isabel MarantBag   /   River Island Necklace   /  
Fashionology
Double finger cross ring   /  
Nelly.com
Here's what I was wearing on day one of the Modefabriek (see the other outfit
here
). The first time I'm rocking this jacket and I don't want to take it off anymore. The fabric, the black/white/grey which you know is my favorite color combination, the edge that the shoulder pads give to it.. Thought I'd add some extra to this outfit by wearing an army legging, instead of the usual black. And wearing one of my new favorite necklaces, it's so me. Jeez, do I have many favorites lately?
I'm announcing the giveaway winner tonight on
Facebook
and
Twitter
, so keep an eye on one of those to see if you've won! You can still enter until 18.00PM!