There is a wonderful restaurant by my hubby's family Lake House called Pier 290.
I had never been there prior to this past weekend, but I can tell you this will for sure not be the only time I visit! 
The food was amazing but even better was the decor and way it is set up (both indoor and outdoor dinning areas that is).
Here is what I wore for our family lunch out: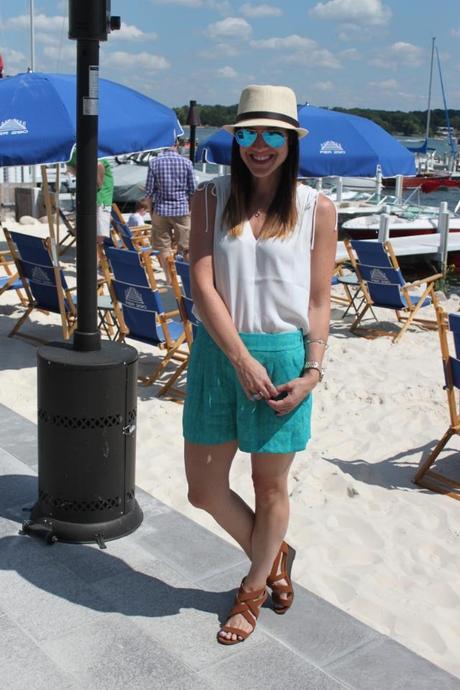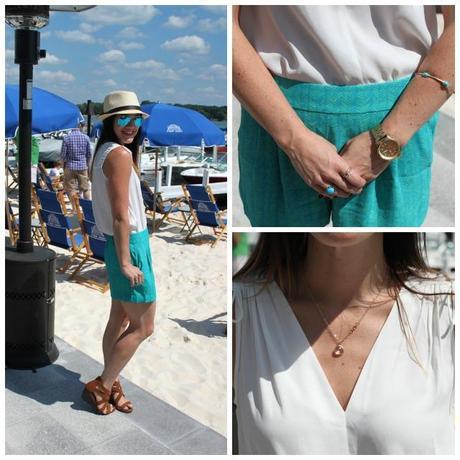 Top & Shorts: Loft, Shoes: c/o Just Fab, Ring: House of Harlow 1960, Necklace: Shore, Sunnies: Ray Ban, Watch: Fossil, Bracelet: c/o Sarah Aghili 
The sand is obviously brought in as it is the most soft white sand my feet have ever stepped in. It's almost like being whisked away on a mini vacation in the middle of our little lake house get away (which was also like a mini vaca). 
Here is a shot of the restaurant from the lake (yep, you can park your boat right in front) and a few from our lunch: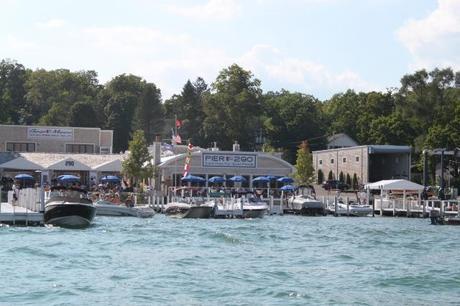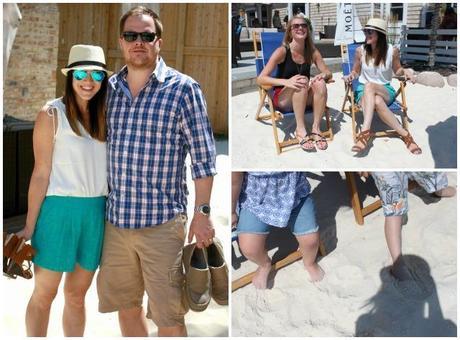 Have you ever been to Pier 290? If you are ever in the Lake Geneva area, I highly recommend you do! 
Head over the the Sisters Marie blog today to see Kaitlyn's outfit post from this day!