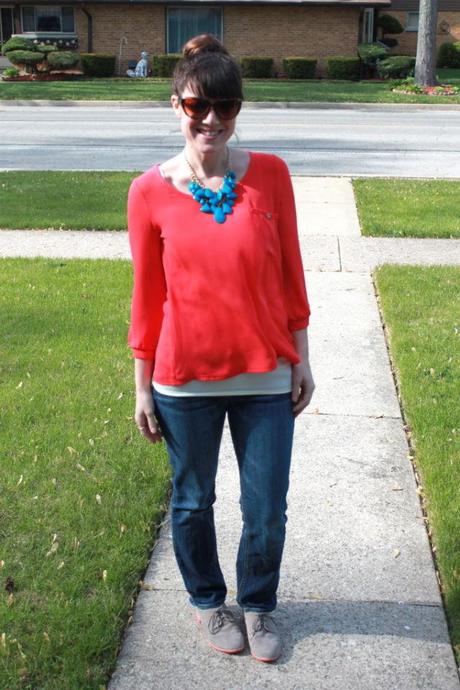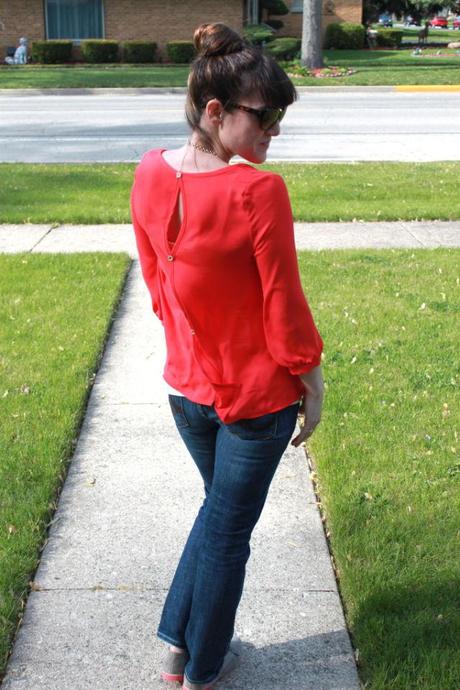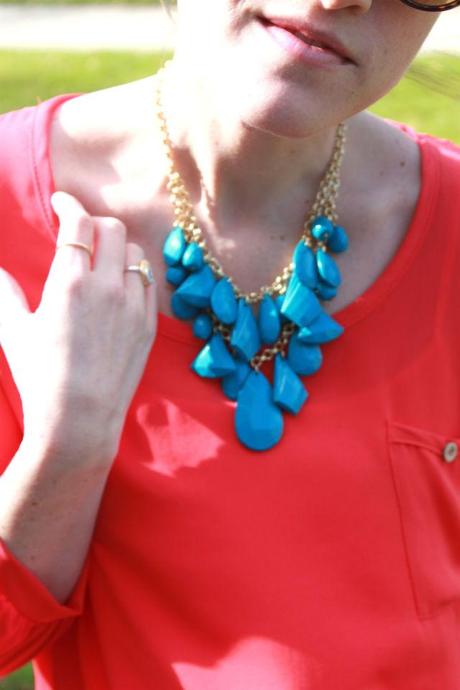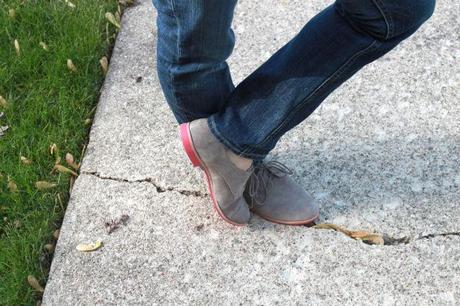 Top and Cami: ThirtySomethingFashion Box Service, Jeans: Express, Necklace: C/O Just Fabulous, Shoe: Dolce Vita, Heart Ring: J Good, Sunnies: Loft
I'm finally wearing my Dolce Vita flats! They were super cozy and perfect for this casual dinner out with my family. I am also LOVING this button back blouse. It was flowy in the wind and was perfect for the amount of pizza I ate that night! ;)
What do you guys think?
**In other news, with the launch of BISTM just over a month away, we (myself and Kaitlyn) have launched a new blog! It's called Sister Marie. Please follow us over on GFC! Thanks!