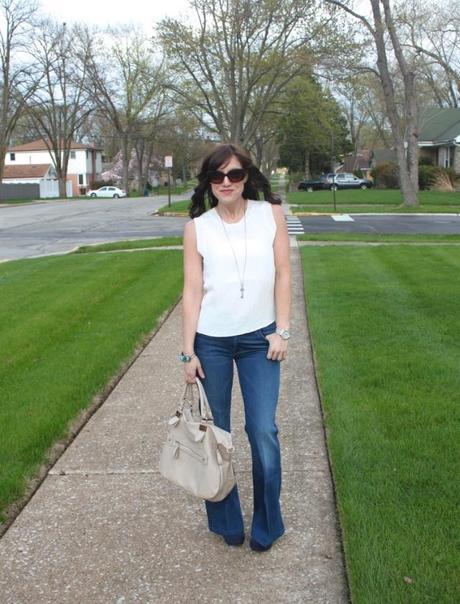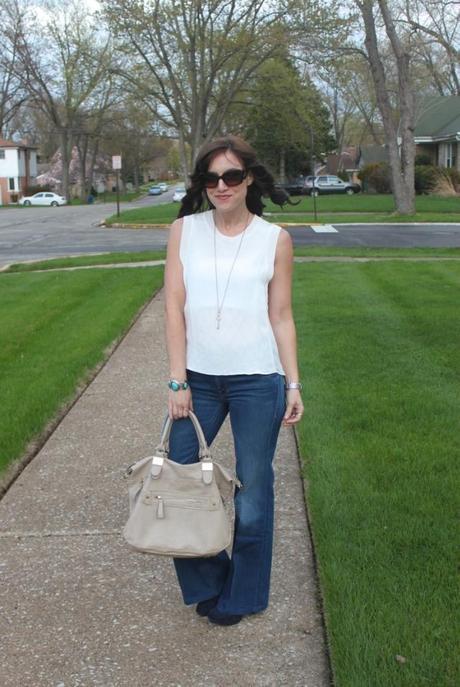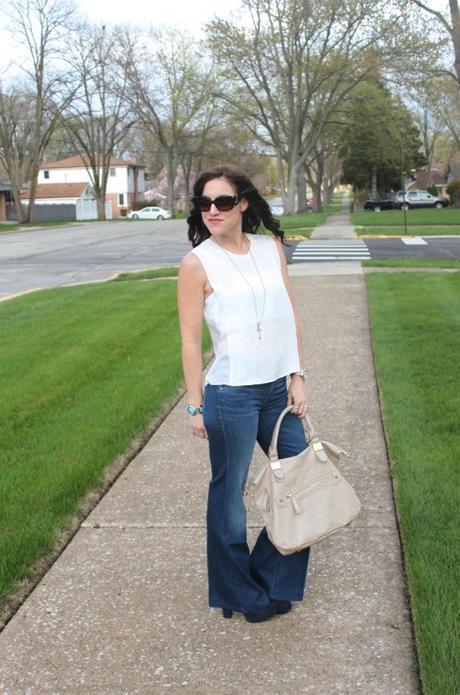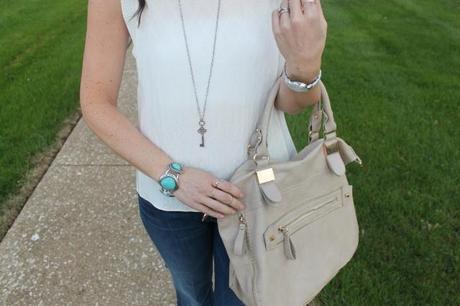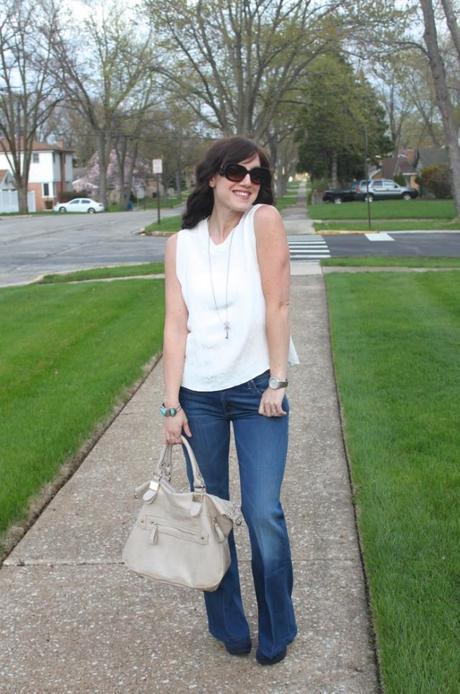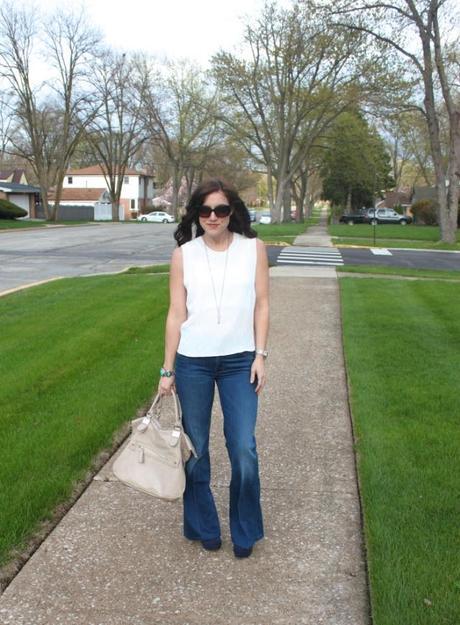 Top: Zara // Jeans: Mother Denim via Hautelook // Bag: c/o Sole Society // Bracelet: Jewelmint // Watch: Fossil // Boots: Sole Society // Necklace: EG Jewerly // Sunnies: Prada // Stackable Rings: Shop Jules // Zig Zag Ring: XO Veronika 
This past Thursday I headed downtown to attend the blogger summer soiree at Erin Gallagher Jewelry.
I was so excited to go! Some of you may remember I once worked (designed & assembled jewelry) at EG Jewelry back in 2007-2009. I had never been to this location so I was just happy to see how far the store and Erin have come since then!
The store set up was super cute and there were even areas for selfies (both with chalk board paint on the walls and with decals on the floor...SO COOL!).
There were also small bites, fun drinks, complimentary manicures, complimentary hair braids/up-dos, $50 gift card for shopping, and super great gift bags to boot.
I was happy to see that EG Jewelry has stayed true to their styles. Just like you can tell a Michael Kors bag from across the way, I can tell an Erin Gallagher design from afar. I love when designers have distinct styles that are timeless and can be altered to fit your taste.
Enter customizable jewelry or the main concept behind pretty much everything you can buy at this store!
Here are a few shots from the event: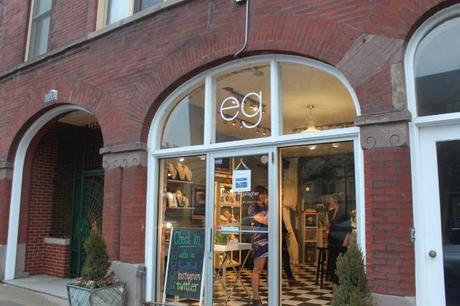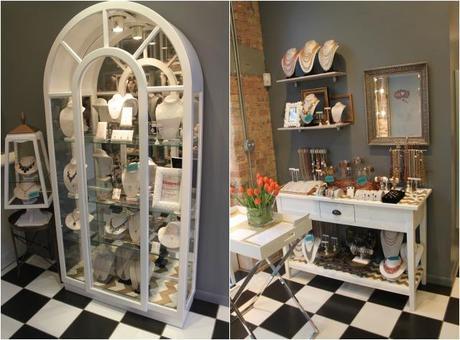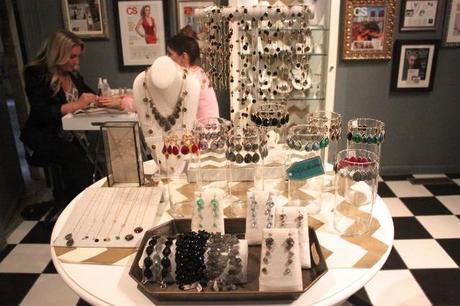 I love the "design your own jewelry" section. Here you can find some great styles, stones, & chains to choose from which are perfect for everything from everyday wear to weddings to gifts! Don't have a Mother's Day gift yet? Head to Erin Gallagher Jewelry or even shop online.
There is also a stunning selection of engagement rings in this area too...swoon!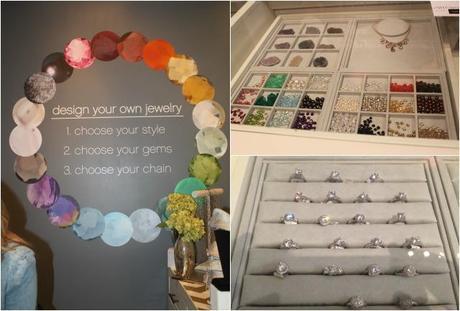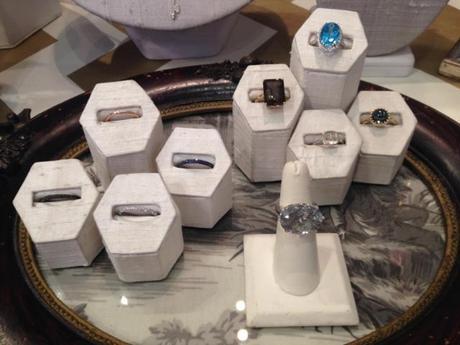 That rutilated quartz ring was this close to coming home with me. Sadly it was a bit to big on my fingers..which means it's still there for someone else to buy! I am already jealous of the hypothetical person who will own it! Seriously.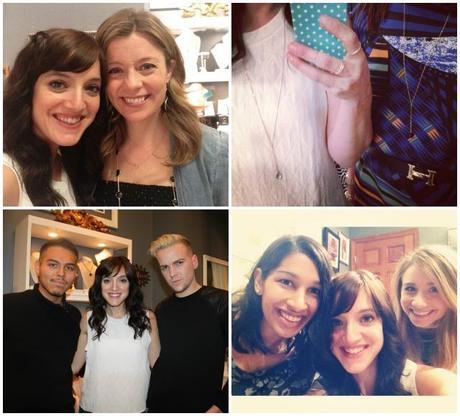 Above: Myself & Erin Gallagher, Necklace twins, the men of Salon V Chicago (they gave me a waterfall braid), & Shaheen of  Lows to Luxe, myself, and Megan of Stylish & Scatterbrained
I had a great time and am now so obsessed with my new EG pieces. You for sure will be seeing them in lots of coming outfit posts!
Have you ever shopped Erin Gallagher Jewelry? Check around on their website, what's your favorite style currently selling?