Title: Outbreak Company
Genres: Comedy, Fantasy
Publisher: feel. (JP), Sentai Filmworks (US)
Original Creator: Ichiro Sakaki
Director: Kei Oikawa
Series Composition: Naruhisa Arakawa
Music Composer: Keiji Inai
Physical Release Date: March 3, 2015
Streaming on: Crunchyroll, Hulu
If you're looking for a deep dive into otaku culture and its issues, you won't find it in Outbreak Company. It's still full of the same light novel/harem tropes that ultimately target the young teen audience, and for most of its 12 episode run, it revels in it. But thanks to its self-aware main character and the overall premise, you can jump into this anime mostly enlightened on the show's take on spreading Japanese pop culture into a foreign nation, and even find humor in most episodes because of the works it parodies.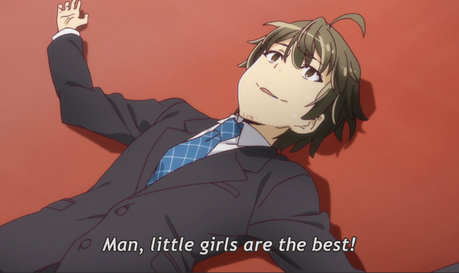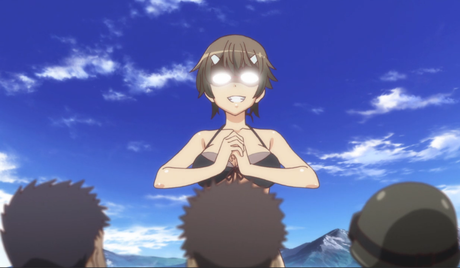 Written by Ichirou Sakaki for Kodansha's Ranobe Bunko Imprint in 2011 and adapted into an anime in 2013, Outbreak Company is about hikikomori Shinichi Kanou's quest to bring otaku culture over to the fantasy land of Eldant after passing a 200 question quiz in 10 minutes that the Japanese government created. In being Japan's otaku representative, Kanou has to first get used to being treated as someone important, then convince Eldant Empire's Princess, Petralka, to support his endeavor. Throughout his journey though, basic challenges, such as acquiring material from his own land and devising ways to spread the culture, to the major challenge of realizing he has support in what he's doing by certain people for an entirely different goal, occur, which ultimately he realizes could tear away his budding friendship and trust with Eldant, and damage the relationship between the two cultures.
Outbreak Company, when I wrote my compendium for the fall 2013 season, was 25 out of my 26 new shows that I believed would be any good, and, being kind of burnt out on watching a lot of anime, was something I chose to avoid. Throughout that season though, people picked it up and enjoyed it way more than they expected to, which meant I eventually had to try it myself. During that time talk surfaced of it being a good take on spreading otaku culture and discussing the issues it presents. For the most part, I disagree.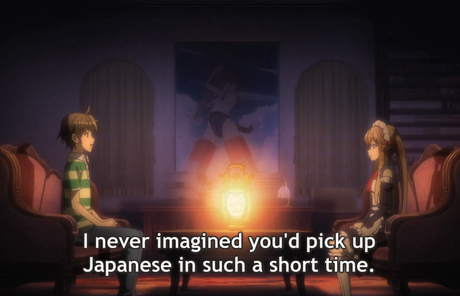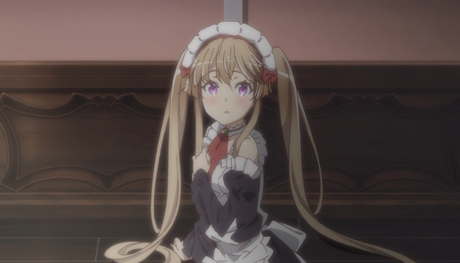 Granted, this anime is a stark reminder about anime and manga distribution in the states, how television let me discover anime, how conventions got me to discover manga, and its subsequent failure to take off meaningfully as something networks could try and spread to wider audiences as the years went on. The more the show went on though, the more it closely paralleled the opposite of Cool Japan, which is an effort that might have been built on failure from the get-go, as Cool Japan hasn't done much to influence US culture. Why? Because the content itself — anime and manga — is very hard to sell. The always perfect example of that is when CNN profiled anime and manga after a law was passed in Japan that exempted the two from certain pornography laws. You think by now people would get different cultures, but instead, we get further and further from actually wanting to understanding it.
However, thanks to Shinichi's passion and knowledge of the material, he's spreading the culture in a manner that gets everyone's attention in Eldant. As the anime goes on though, it turns out to be a bad thing, since it showcases what happens when we let entertainment consume us to the point where doing actual activities is secondary, and can affect one socially. It only gets worse when that's revealed to be the goal of the people he put his trust in, in order to negatively affect Eldant for good.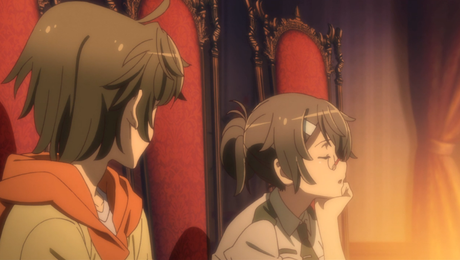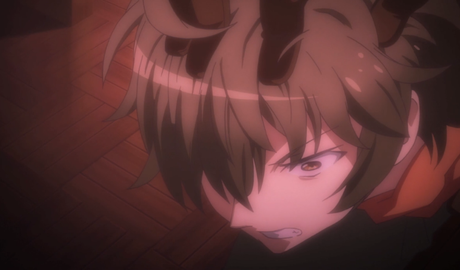 Ultimately though, Outbreak Company spends its run obsessing over a lot of tropes, and done in a manner that presents itself as hilarious, but never goes deep enough into explaining what's right or wrong about otaku culture. It only manages to bring that issue to the forefront when a group denounces his cause and calls him an invader trying to trick the people. You wouldn't have certainly believed this was the case because the anime never drops much of a hint that this was anybody's actual plan, and the actual group was laughable (they ended up using a magic item that could be stopped by a fire extinguisher. So, yeah).
Maybe this was never Outbreak Company's main goal, and, as the material is still ongoing, maybe it's gotten deeper into that issue, but because it's not really looking into otaku culture that deeply now it leaves me feeling indifferent. It could have brought forth more races unsure of Shinichi's goal and challenged his views, brought up points involving anime and manga that's worth criticizing, and also continue to serve as an example of how poorly this culture has been spread around the world. Instead, it doesn't really do that. It mostly is light-hearted fare until the last arc.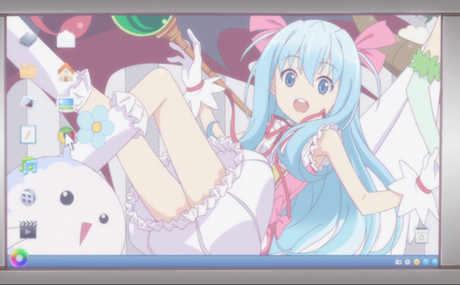 The amount of material it parodies/references is Outbreak Company's greatest strengths.
Thank goodness the light-hearted fare is enjoyable though. We have an episode where the characters end up making a film and rip off many anime franchises (which is actually being done in the industry now when you think about it), an episode where Shinichi introduces a Eldant character into his world (and all of its otaku culture), and the standard beach episode where high ranking council members meet for god knows how long to decide what swimwear the Empress should wear to the beach. So general enjoyment was one of the goals of the show. I'd like to think that was met for the most part.
The characters were definitely your standard characters (Myciel as a half-elf maid serving the hikikomori, Minori as the big-breasted kick ass police woman, and the 16 year old as the size of a child tsundere Petralka), the music is completely forgettable (I literally don't remember a single track that stood out), the visuals was good…it definitely has its issues, but Outbreak Company was a fun watch.  I don't think it goes too much after otaku culture, and while it certainly reminds me of how anime and manga entertainment is spread to other countries, I don't think it's a great example since Shinichi doesn't actually fail much in what he wants to do. But if you just want to watch a good anime, then watch Outbreak Company.