I'm sorry! I am many, many days late to announce the winner of the Shopbop giveaway. Forgive me?
The lucky winner is…138, Stephanie. Congrats Stephanie! As a side note, I loved hearing about everyone's recent purchases. I also want to go out and buy pretty much everything that was mentioned.
News alert: I got dressed. And I ran out of words.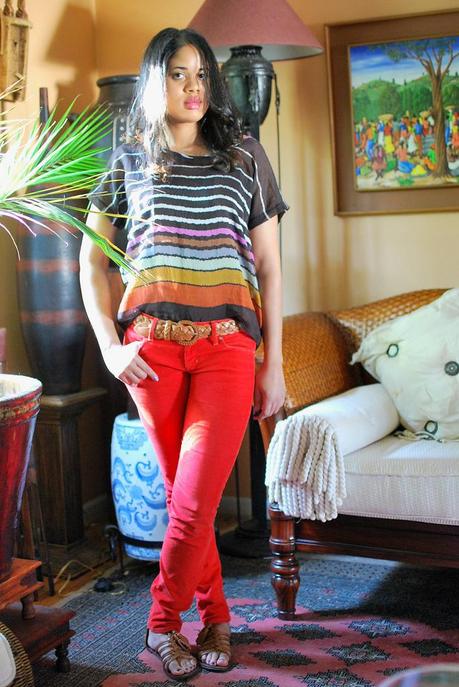 And when I run out of words, I do this: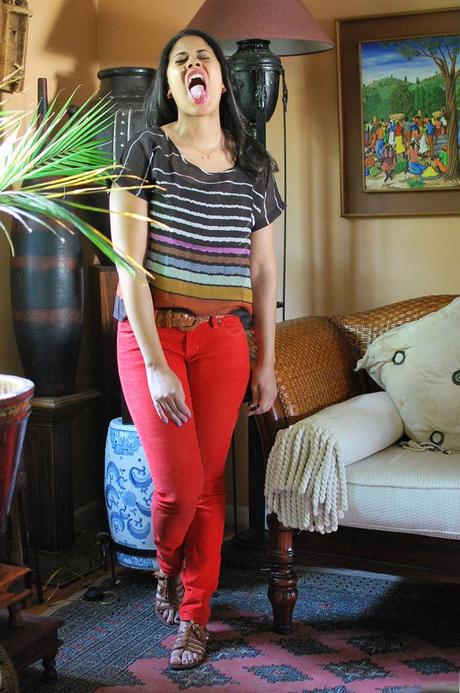 shirt- Forever21
belt- vintage
pants- Gap
sandals- Dolce Vita
Share/Bookmark