This week it is London Fashion Week 2013 and WOW there is some HUGE competition between all the top designers. Every year each designer puts in blood, sweat and tears to create their amazing collections which are catwalked for the whole world to see.
Today's designers really pushed the boats out with their amazing clothing, womens designer shoes and to-die-for accessories,  from our top picks from the day which ones do you think stood out from them all?
Thomas Tait:
Thomas is from Montreal which is where he completed his technical degree and then he went on to London to study his MA in womenswear at Central Saint Martins, London and now look what he has achieved?
This snipped from his collection follows his signature looks which are clean, understated and focus on curve-linear silhouettes. This collection is called; "Teenage mutant cosmic disco trip".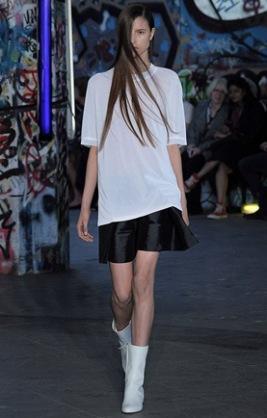 Mulberry:
Mulberry is a brand oozes British heritage and we are sure that every woman on the planet has heard of this classic designer brand as they are well known for creating the most outstanding and niche items of clothing, bags and accessories that all women would love to get their hands on.
Emma Hill is Mulberry's Creative Director who was "born in London and made in New York" stated: "This season it's all about our new families and we're excited! Stay tuned!"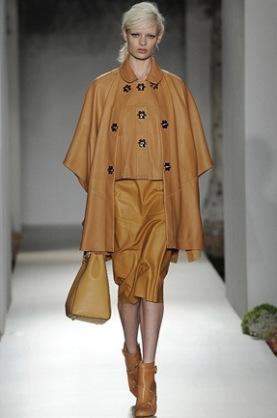 Roksanda Ilincic:
Roksanda Ilincic is also an MA graduate from St Martins in London (like Thomas Tait) and last year was amazingly shortlisted for the BFC/Vogue Designer Fashion Fund. Roksanda is Serbian fashion designer well known for her elegant day and evening dresses which are worn by some very high profile clients.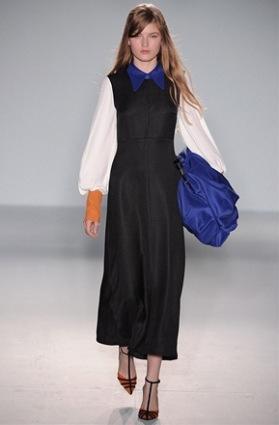 Meadham Kirchhoff:
This amazing brand is designed by to fabulous designers, Edward Meadham and, Benjamin Kirchhoff. Edward who is English and Benjamin who is French both studied womenswear at Central Saint Martins and they describe their trademark look as "feminine designs that are considered and executed in an old fashioned manner".
This years collection is name "The Concept Of Devotion" and each of their magical and extremely creative designs are used to tell stories in different ways.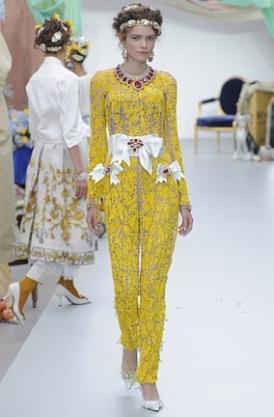 Jena Theo:
Like, Meadham Kirchhoff, Jena Theo is also designed by two terrific designers, Jenny Holmes and Dimitris Theocharidis who are from England and Greece. After both attending London College of Fashion they both worked in their own jobs free lancing and working as a buyer and they have now successfully created this amazing designer brand.
They stated that their signature look is: "to make timeless covetable clothing for the owner to treasure forever."