Here at The Fashion Visuals we have a few brands that are our favorite and Ravel has to be one of them as they have been in the fashion industry since the 1930s attracting the likes of fashionistas Twiggy along their road to success.
This season they are having a 50% off sale and us ladies at The Fashion Visuals have jumped at the chance to purchase pairs of sandals, ballet pumps and heels as there is so much choice in colour, patterns and materials that we felt we really were spoilt for choice!
We thought we would show off our purchases and give you our top 5 favorite shoes and we cannot wait to wear them for parties and holidays over the summer season!
First up the Ravel lagoon wedge sandals in orange and black were a must-have as not only have they dropped half the price but, Made In Chelsea star, Rosie Fortescue also owns a pair. We think we are going to wear these with a white or black dress in a floaty style with huge over sized sunglasses.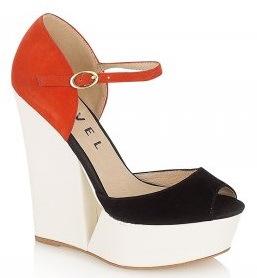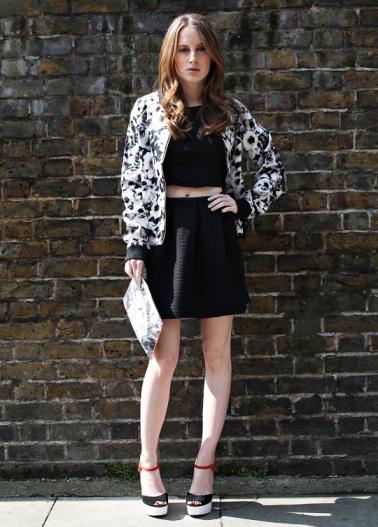 You cant go wrong with a pair of flat bullet pumps and we fell in love with these pink suede numbers from Ravel instantly! We think these shoes will be great for shopping and they will look perfect worn with a pair of denim skinny jeans and a white vest top with some cute pastel pink accessories.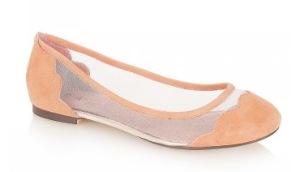 Sandals are a must-have over the summer period and these black leather studded sandals from Ravel have provided us with our rock chick accessory for the season. We are going to wear these with everything from denim hot pants to black jeans as they offer such a diverse form of wearability.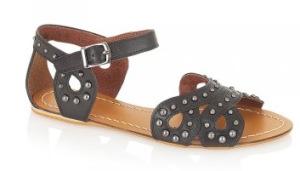 We love love love leopard print so these Ravel leopard flats were a definite yes as we think they will make the perfect items to wear with shorts and jeans for causal events and BBQ's over summer, and the print will add such a pop of personality and style!.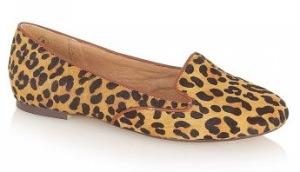 Black heels are a wardrobe essential as they can be teamed with so many different coloured and styled outfits. You cant go wrong with these Ravel black suede platforms with a contrasting heel and we think they will look perfect with an LBD for a summer night out. Another added bonus to these half price shoes is another Made In Chelsea star has been spotted wearing them who is the amazing, Millie Mackintosh.