We have been really lucky over the last month to get away not once, but twice! It was so nice each time to get away from day-to-day life, and get to have some concentrated 'family time', especially for Simon and Isabelle.
Our first trip was quite the undertaking - 12 of my family jetted off to Portugal for 7 days. That would be my mum, dad, brother, sister-in-law, 2 nephews, sister, brother-in-law, cousin, Simon, Isabelle and me.  My sister-in-law had the idea way back last autumn that we should rent a villa in Portugal for a week over Easter, and so on Good Friday we all struggled out of bed at arrive at the airport at 5am. I am still surprised by how smoothly that went, actually, especially with 3 tiny people - and my sister - in tow!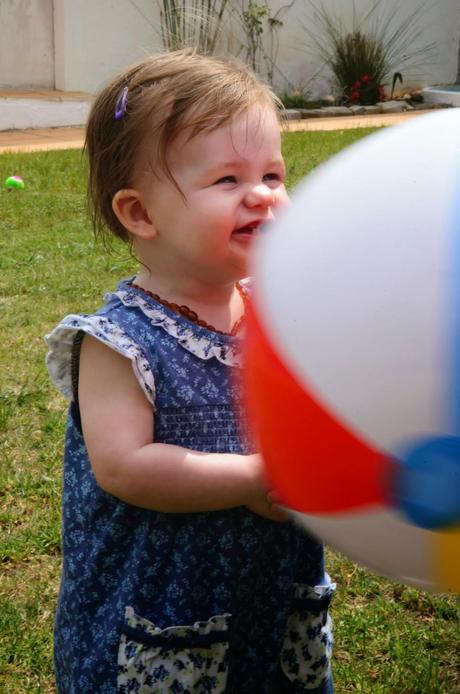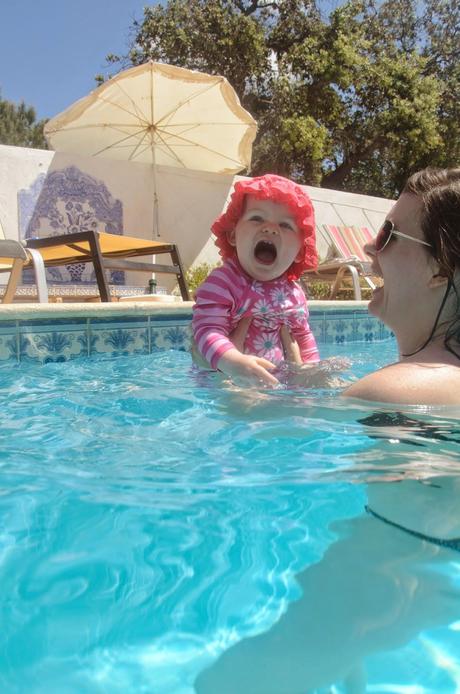 We flew to Faro, and stayed less than 30minutes away from the airport near Almancil. Helen sourced us a great villa, which came complete with everything we needed to house ourselves for a week (apart from a slight bedding issue which wasn't ideal at all) and keep us all happy. It had a great big garden for the kids and, best of all, it's own private, heated pool. The little people loved being in the water, and I'm pretty sure Jacob spent more time in that pool than he has ever spent in water in his life! Isabelle is a big fan of swimming, and with Simon's special camera 'things' we were even able to get an underwater picture of her in the pool!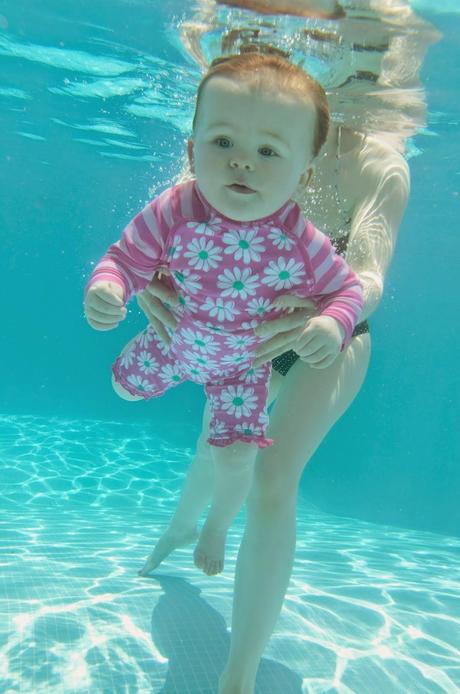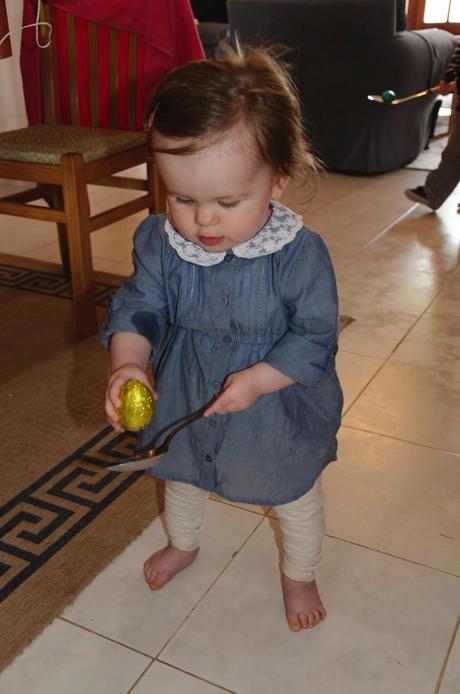 We had a few days round the pool and lounging in the villa while we all unwound and enjoyed just being away, and had the chance to spend a relaxed Easter Sunday together complete with an egg hunt and egg and spoon race courtesy of my sister. Then, we spent another few days out and about in the local area. We visited Vilamoura a few times - a beautiful little beach/marina town which had lots of places to eat and get ice cream, yet wasn't horribly touristy. It was nice for a stroll and a bite to eat, and also had a great beach which is where we spent my dad's birthday. Of course, we left the buggy firmly at home and took a selection of slings instead - and Simon was thrilled to get the chance to try out his newest carrier, which both he and Izzy loved!
Isabelle loved being with the whole family for such an extended period of time. She adores her grandparents and Jacob in particular, and was in her element being surrounded by them 24/7. Sadly, the travel cot in the house left a little to be desired, and so she wasn't very comfy at night, so didn't sleep very well. Luckily, we had a nice big bed in which she made herself very comfy indeed!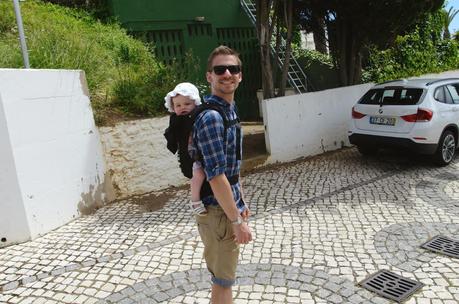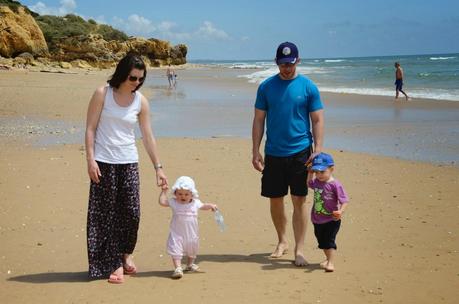 Overall, despite some reservations, I think that the whole holiday went well - nobody murdered anyone which was definitely a good starting point! Having so many people in such close quarters for a week is bound to get a bit much, and I think we were all glad to say goodbye when we returned to Belfast...but it was only a day or two later until we saw one another again!
You might think that after such an intense holiday we would want to steer clear of my family for extended time periods...but last weekend my parents, brother, sister-in-law, nephews and the 3 of us spent the weekend up at our new family holiday home on the north coast of Northern Ireland. We have just bought it, and it's going to be a great place to escape to when we all need a break. Simon and I, along with my brother and sister-in-law, went up on Saturday, and we were joined by my parents on Sunday.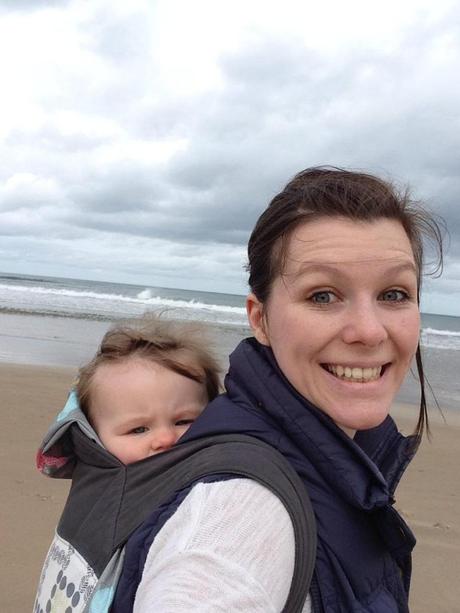 Cheesy selfie alert!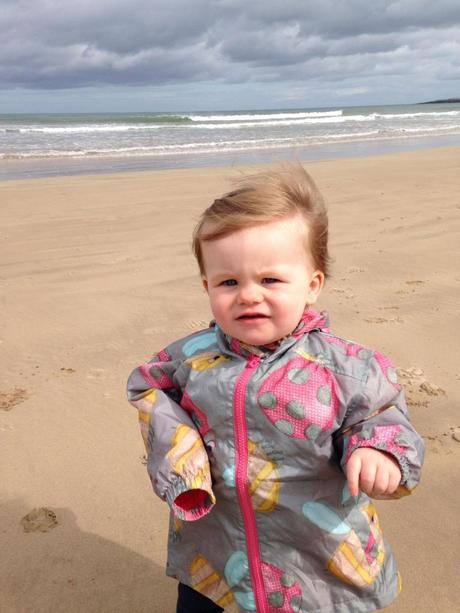 We didn't do much except relax and walk the dogs on the various beaches, but it was nice just to get away and again have that time together without interruptions at home. The great thing about the new house is that we can take the dogs with us, so Roxy and Dexter were exhausted from their runs along the beach, splashing in the waves and chasing balls. Have you ever seen Marley and Me? You know the scene where Marley poos in the sea at dog beach?....................that was us this weekend. Dexter has found a new love of pooing in the ocean on Portstewart Strand. So, to anybody swimming up there, enjoy!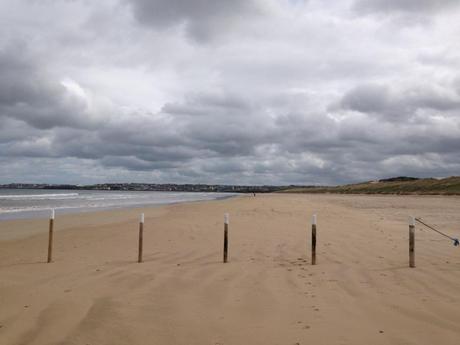 While the others left on Bank Holiday Monday, the 3 of us stayed another night by ourselves. Simon doesn't work a million miles away, so headed straight to work on Tuesday morning, while Isabelle and I took our time getting up, before another walk on the beach and the drive home, which is about 1hr 15minutes.
We're really looking forward to spending a lot more time 'up the coast' as Isabelle grows up - both with my family and just the 3 of us. It's so lovely to get away, and be able to relax and enjoy some quality time together as a family.