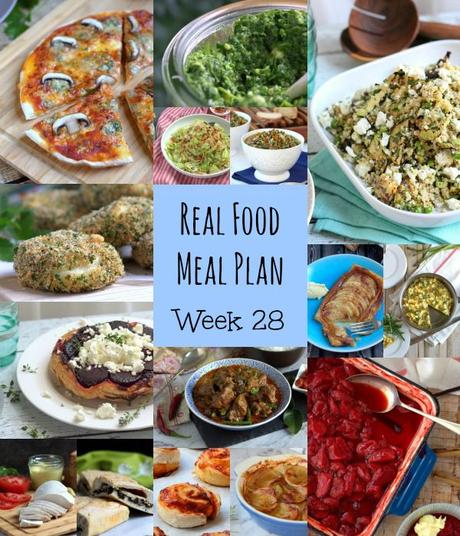 Spring is in the air! Literally, as it is now the first week of spring. I suppose that is why the heaters have been going full blast, and I have been wearing three layers of clothing whenever I leave the house. Despite the cold weather, I spied our first asparagus spear in the garden this week. We transplanted the asparagus over winter, and the first spear is a welcome sight as it means we didn't kill the plant in the move.
This week we ate:
Sunday
Macaroni & Cheese, served with green salad.
A great comfort dish, and so easy to make using my Simple Bechamel Sauce. Finely chop some bacon, and then fry until brown and crispy. Remove the bacon to a bowl, leaving behind the rendered fat, and saute sliced mushrooms in the pork fat. Meanwhile, cook some pasta, then drain it and return the pasta to the cooking pot. Stir the bacon, mushrooms and bechamel sauce into the pasta. Mix thoroughly, then spread the pasta into a large casserole dish. Scatter some grated Parmesan over the top, and bake at 190C (170C fan forced) for about 30 minutes, or until the pasta has browned and the sauce is bubbling.
Monday
Chicken breasts in Madeira Sauce from Eat: The Little Book of Fast Food by Nigel Slater, served with kohl rabi chips, and cubed roasted potatoes.
To make kohl rabi chips, peel the bulb and slice into chips. Toss with olive oil and salt and pepper, then spread on a baking tray. Roast for 20 - 30 minutes at 200c (180C fan forced), until the chips have softened and browned. I like to use smoked sea salt with these chips.
Tuesday
Sausage and Potato Pie from Real Food by Nigel Slater, served with Raw Kale Salad with Creamy Tahini Dressing.
Wednesday
Speedy Minestrone Soup, served with homemade sourdough bread.
Thursday
Quick Fish Curry, served with basmati rice.
Freezer Cooking
It has not been a great week for restocking the freezer. Maybe next week will be better.
Bon Appetit!
*This post contains affiliate links. I will receive a small payment for any purchase you make by clicking these links at no additional cost to you.
P.S. I have signed up with Bloglovin this week, so if you are already there:
Follow my blog with Bloglovin