Up until last week, I had never heard of Pep&Co, not did I realise there was a store just a few miles from me in Bolton.
Pep&Co have over 50 stores throughout the UK and seem to be expanding quickly. Their aim is to provide affordable fashion for all the family, from small baby wear to grown ups. Pep&Co keeps costs low in these tough financial times.
I was invited to go along to my local (Bolton) Pep&Co store. I was greeted by the manager Beth; who by the way is just lovely. I was very kindly given an amount to spend in store on anything I wanted which I really was not expecting. As it was half term for my girls I took them along too. Jordannas little face lit up when she realised she would be getting some things too.
There is a really good selection for children aged 3-12 years and especially so for girls. Also some nice pieces for ladies, including underwear, swimwear and nightwear and many accessories too.
It's fair to say we went home very happy and two large bags heavier.
And here are just some of the lovely items we were able to come home with.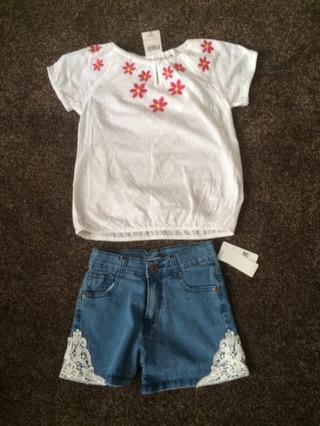 Jordanna chose this pretty summer top with flowers (£5.00) and the crotchet denim shorts (£6.00), making a cool summer outfit for just £11.00. Also........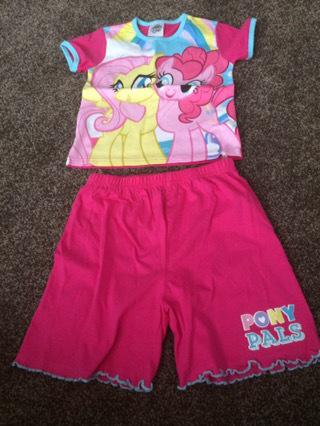 She spotted these My little pony pyjamas and fell in love wit them so I just had to get them. This set is £6.00.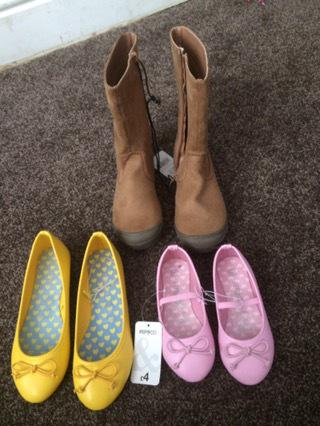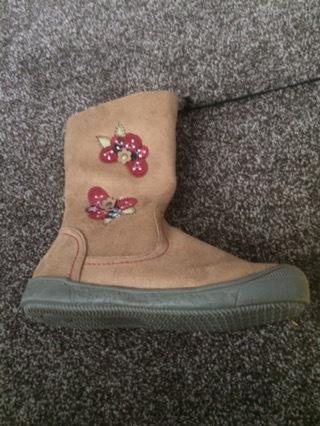 Izebella even got some new frozen underwear and both girls got a few cute accessories including sunglasses, bobbles, bags and a brolly.
After all that clothes shopping we were all feeling a little hungry and even managed get some sweets from the store too.