A few weeks ago when I was at the Rascal Flatts concert at the State Fair, I got a text from Joe.
Joe:
"Can we camp tomorrow? I'll start packing us up right now so you don't have to worry about much. Stella wants to:)"
Me:
"Can I bring a text book?"
Joe:
"Yep. I just want to hike, finish my book, camp and spend some time with my girls. Can I book it?"
Me:
"Yeah go ahead!"
Joe:
"Doing it. I'll start packing up now. Excited (Stella is too:)" Well, we went camping but I didn't get anywhere near reading my text book. Go figure. We did hike eight and a half miles on Friday and had the trails to ourselves. The lucky spot?
Great River Bluffs State Park
near
Winona, MN
.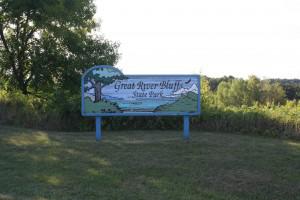 We set up our campsite and hit the trails.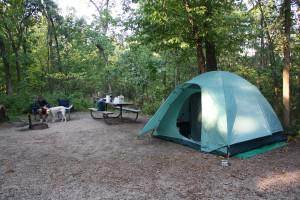 The views of the bluffs were amazing. Can you imagine what this will look like in a few weeks with the fall colors?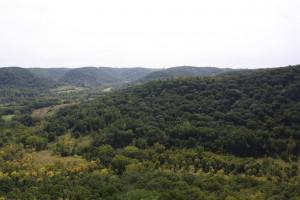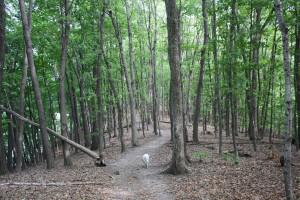 And great views of the Mississippi too!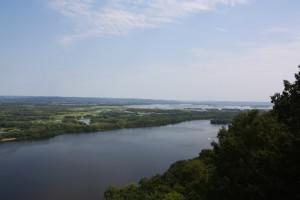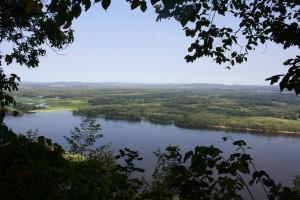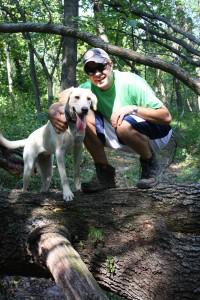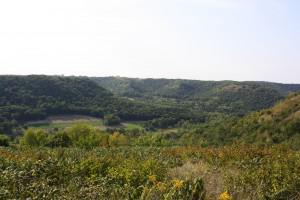 Stella was always off and running…until the end. And then she stuck a little closer to us because she was a pretty tired pup.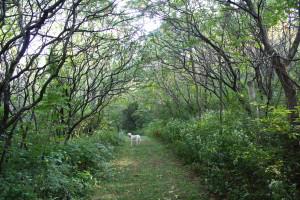 And remember when I told you we had the trails to ourselves? Here's a picture of the parking lot. Remember, we were here the Friday of Labor Day weekend. I'm sure it was busy over the weekend…all the campsites were booked for the rest of the weekend.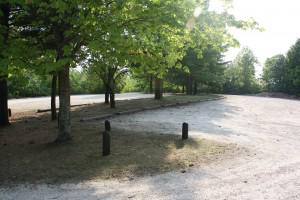 Oh hey grill in our campsite. You're from my hometown!!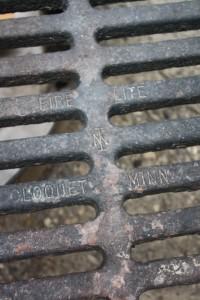 And this little guy was on our tent the next morning.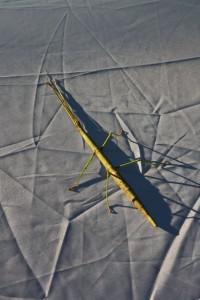 Joe has a friend!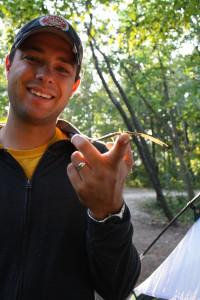 It was such a great little getaway even if it was just for a day/night. The campground was really nice, the bathrooms had showers for goodness sake!!…which was
really
nice when we came back dirty and dusty from our hike. We had to leave early Saturday morning so I could make it back for the bachelorette party. I could have stayed all weekend… ahhh. Next time.