So, today was supposed to be my only day off this week and I was excited to relax, go to a coffee shop, and blog about my trip to Idaho. But yesterday on my way to work, this happened: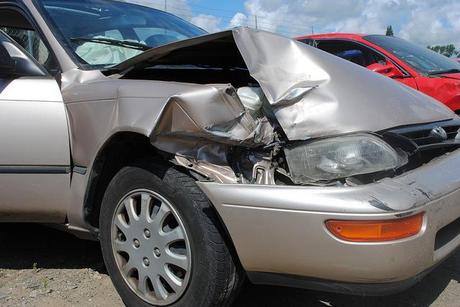 which then caused this to happen: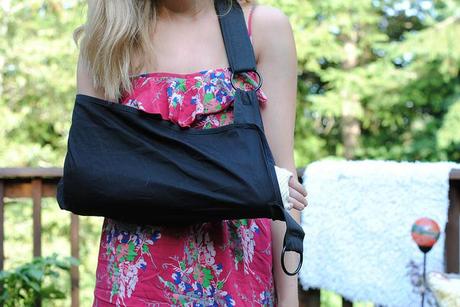 Needless to say, things have changed a bit.
My car has been deemed totaled and my right arm (yes, I am right-handed) has two fractures and will be in a cast for 4-6 weeks. It was a terrifying experience and I am very stressed about the financial aspect of this--not being able to work, no car for a while, medical bills, etc--but I am thankful to be alive and not horribly injured. You'll all just have to put up with a big ugly cast in upcoming outfit posts! :)
I would appreciate prayers in the next few weeks as we get insurance figured out and my pain (hopefully) subsides. Right now I am at my parents' house, being babied by my mom: exactly what I needed. Now if only I was allowed to sneak in one of my dad's famous margaritas with my Vicodin...