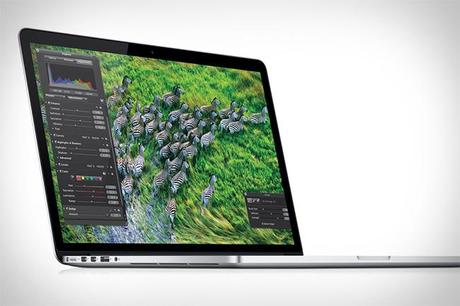 This might be seen as off-topic. But it isn't really. To change the world you mainly need good ideas and hard work. But it also helps to have the right kind of tools.
All Apple fans have probably seen this by now. The new MacBook Pro with an insane 2880 x 1800 pixel Retina display. Faster and thinner than ever and with enormous amounts of flash storage instead of a hard drive. Perfect for editing HD video while traveling.
I couldn't help myself, I just ordered one. Are you jealous?