OSPCA cupcake party was fun, delicious and charitable
By Stacey Gonzalez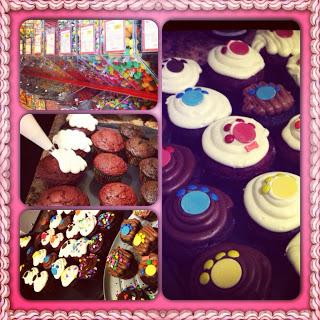 Photo by Stacey Gonzalez Copyright©
My OSPCA Cupcake Day party was amazing!  I raised over $150 and I still have until March 18 to raise money so expect a lot more to come. I sold over 50 cupcakes- and ate a few too- to customers of PetValu and many other people who were coming through the Pembroke Mall.
The feedback on my cupcakes was great too. Red velvet with cream cheese icing sold out first. They went within the first two hours. Then all the red velvet with chocolate fudge icing sold out so, followed by the rest of the cupcakes with cream cheese icing. So next time I sell cupcakes I will be sure to make a lot more red velvet with cream cheese icing.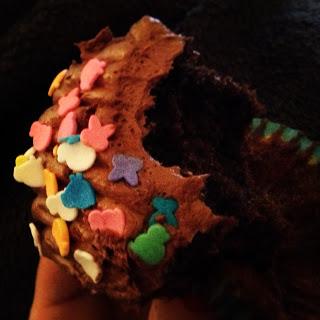 Photo by Stacey Gonzalez Copyright©
Thank you so much to all those who donated. I am lucky enough to see the good things that the OSPCA so for animals everyday and I hope that all the money raised will help vaccinate animals and find them good homes.
Don't forget that you can support Paws For Reaction Blog online by
CLICKING HERE
I don't have any online donations yet and even if its just a dollar its a great contribution. Thank you so much for being such good pet parents to your pets and all those pets forgotten or left behind. Together we can make a difference and I am really excited to keep working toward a better future for animals.
:D