The Best Supporting Actor category is often where we can expect an upset and I think it is pretty strong this year, only one of the nominations I find a little weak but I will explain that later. Ali seems to be the clear favourite for the award so I am hoping for an upset so my favourite can win! So it could be an interesting one or it could be the most predictable, not long now to find out though. I love Richard E. Grant and really would love to see him win, surely he would deliver the greatest and happiest speech of all time?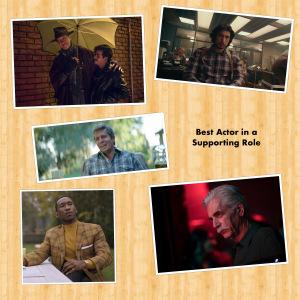 Let's take a final look at the nominees for Best Actor in a Supporting Role . . .
Adam Driver, BlacKkKlansman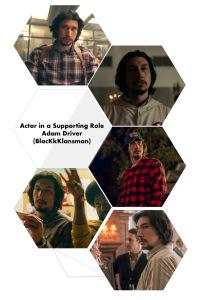 This film is a tough watch as is anything with the KKK in it and Driver really is impressive as the cop who must pretend to be part of the group in order to try to bring them down. That makes for very tense viewing and I can really see and understand why he was nominated. A tough role which he more than nailed.
Who I want to win: Richard E. Grant (PLEASE PLEASE PLEASE)
Who I think will win: Mahershala Ali
Outside chance: Adam Driver
Who's your favourite?