This is always the biggest talking point of any Oscar ceremony and which film will walk away with the title of being Best Picture. I seem to have a love/hate relationship with the winners of this category over the years. It seems to be either my favourite film that wins it or the film I hate the most from the nominees.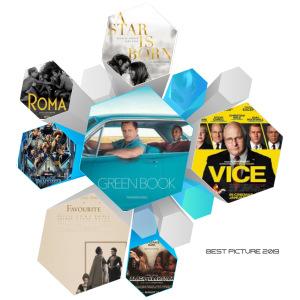 This year I feel its been a very strange and odd awards season, with that I don't really have a film that I totally love out of these eight nominated films. None in this years batch I totally love and I don't particularly hate with a passion either. I just feel rather neutral towards them. I am hoping that by putting together this blog post that I might be able to make my mind up a little bit more. I just feel as though it is a very weak year in terms of the quality of the films. We shall soon see, so let's take one more look at the eight films up for the most prestigious honour in film . . .
What I want to win: The Favourite
What I think will win: Roma
Outside chance: BlacKkKlansman
What would you like to see win?