As Hollywood heated up with the Golden Globes in January, everyone was awaiting the grand finally of the Oscars. This year, on February 22nd, The Academy of Motion Pictures Arts and Sciences honored the best in the film industry at the Dolby Theater in Hollywood, CA. As part of the celebration, the nominees and other celebrities made their way across the red carpet to get their spot in front of the cameras.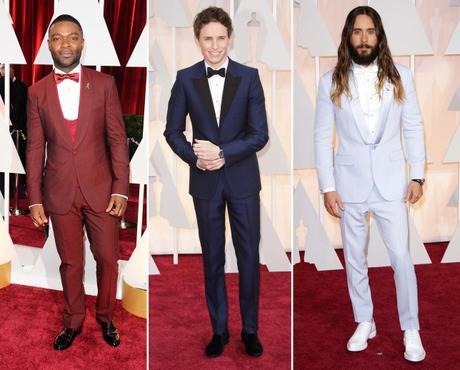 Some of the men who stood out in the crowd with their fashion choices, as well as their performances, were David Oyelowo from the movie "Selma", who wore Pantone's 2015 color of the year with his Marsala colored tuxedo with red satin vest, bow tie, and shiny black oxfords. Also, Eddie Redmayne, who won best actor for his portrayal of Steven Hawking in "The Theory of Everything", wore a classic navy tuxedo with contrasting, notched black lapels, and black suede loafers. Of course, actor Jared Leto was as usual, wearing a style of his own with his powder blue suit with satin lapels and stark white shirt and matching white oxfords.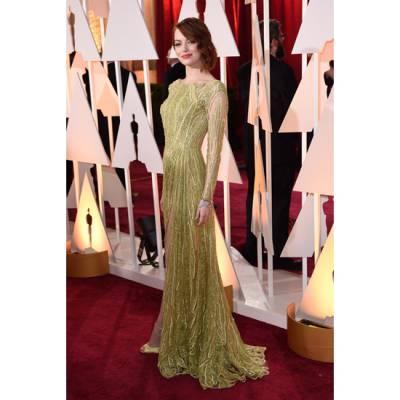 At the Oscars there is usually a few amazing gowns, as well as a few that just don't make the mark. One of the amazing ones was worn by Emma Stone, who wore a long sleeve, beaded lace dress in a fantastic Spring green color by Ellie Saab. It was the perfect shade for her deep red hair, had a cut that clung to her curves, and had the sexy details of a front slit to her thighs and a deep plunging back.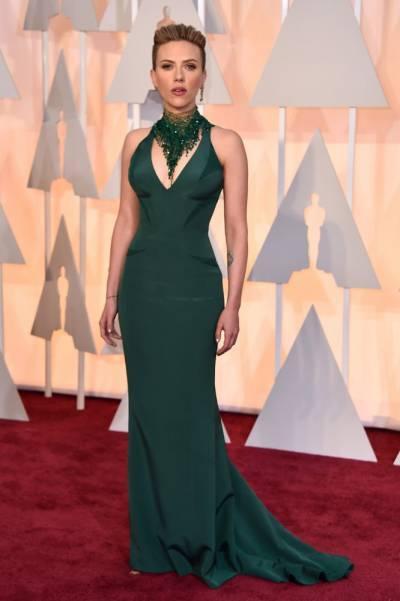 Another great gown was worn by Scarlet Johansson, who wore a forest green, v-neck dress by Versace that showed her curvy figure, without being too revealing. The outfit was also enhanced by her stone encrusted bib collar necklace and the asymmetry of her left dangle earring.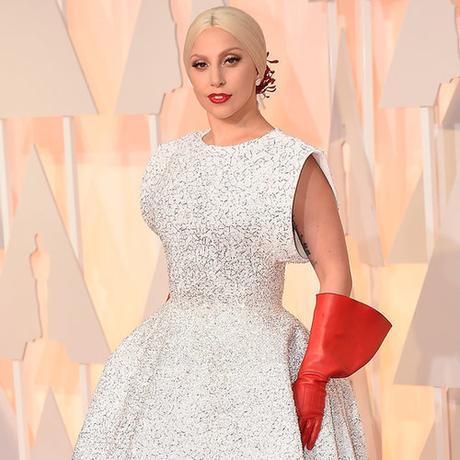 Lastly, it is unlikely that Lady Gaga can make anything but a statement, but her custom design white gown from designer Alaia kind of looked like it was made from sequin encrusted felt and the bright red, winged elbow-gloves looked like she was ready to head to the kitchen for some dish scrubbing.