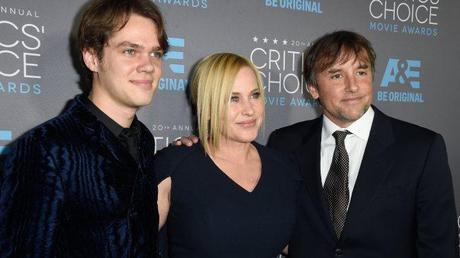 Well, that happened. This year's Critics Choice Awards show was mostly lackluster apart from a few great speeches and it seems like several categories now locked down. As such, it was a predictable night, where I managed to correctly predict 23 of the 28 winners. Interestingly, many of tonight's winners were snubbed at the Oscars, while Boyhood once again won the top prize. Here are all the winners:
Best Picture
Boyhood
Best Actor
Michael Keaton, Birdman
Best Actress
Julianne Moore, Still Alice
Best Supporting Actor
J.K. Simmons, Whiplash
Best Supporting Actress
Patricia Arquette, Boyhood
Best Director
Richard Linklater, Boyhood
Best Young Actor/Actress
Ellen Coltrane, Boyhood
Best Acting Ensemble
Birdman
Best Original Screenplay
Birdman
Best Adapted Screenplay
Gone Girl
Best Cinematography
Birdman
Best Art Direction
The Grand Budapest Hotel
Best Editing
Birdman
Best Costume Design
The Grand Budapest Hotel
Best Makeup
Guardians of Galaxy
Best Visual Effects
Dawn of the Planet of the Apes
Best Animated Feature
The LEGO Movie
Best Action Movie
Guardians of the Galaxy
Best Actor in an Action Movie
Bradley Cooper, American Sniper
Best Actress in an Action Movie
Emily Blunt, Edge of Tomorrow
Best Comedy Movie
The Grand Budapest Hotel
Best Actor in a Comedy Movie
Michael Keaton, Birdman
Best Actress in a Comedy Movie
Jenny Slate, Obvious Child
Best Sci-Fi/Horror Movie
Interstellar
Best Foreign Language Film
Force Majeure
Best Documentary Feature
Life Itself
Best Song
"Glory", Selma
Best Score
Birdman
Scoreboard:
Birdman - 7
Boyhood - 3
The Grand Budapest Hotel - 3
Guardians of the Galaxy - 2
And 12 other films took home 1 award.