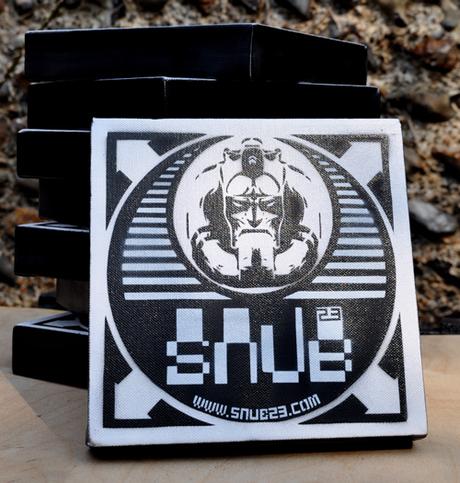 On the whole I think most award shows are just an opportunity to showcase the massive egos of whatever entertainment medium is at hand. The Oscars are no different. They are also about 50% (and that's being generous) popularity contests which takes some of the credibility out of the ceremony. I mean seriously, does anyone honestly think Marisa Tomei deserved the Academy Award for My Cousin Vinny or that Shakespeare In Love was really worthy of Best Picture? My friend Jantzen, who struggled as an actor in Hollywood for years and provided some valuable insight for this article, remarked that some of the best actors in Hollywood if not the world are waiting tables in L.A.
Yet for some reason I can't help but love The Oscars. There's just something about it. Every year I fall into the trap of rooting for someone who ends up not winning the award, but I keep coming back. You never know when you're going to get an amazing singing performance ala Lady Gaga, an entertaining host, or an epic awkward or heartfelt moment. I've even taken to live tweeting the event over the last two years which has been an absolute blast to do.
Inevitably every year the show carries its share of snubs and the 88th annual Academy Award nominations were no different. Continuing a disturbing two-year trend, virtually no non-whites were nominated and no black actors, actresses, directors, or screenwriters received nominations. Of course when the Academy itself is composed of 94% Caucasians and of those 77% are male,* that's probably not shocking. Counting this year's nominations, for the last seventeen Oscars the percentage of black actors/actresses nominated is 9.1% and the actual winners were 2.9%. If the Oscars were any whiter they'd be clear. It's no wonder that the hashtag #OscarsSoWhite is trending again on Twitter. To be fair the responsibility mostly falls on the shoulders of the studios themselves to facilitate films where black actors, actresses, directors, and screenwriters can shine however. The more opportunities (hopefully) the greater the chances for a nomination.
Also not a surprise is the majority of my snubs are people of color. Obviously, nominations and Oscars should be based solely on merit but I live in a place called the "real world" and I'm not talking about the hit 90s MTV reality show. Regardless the Academy has got to do a better job because I find it incomprehensible in this day and age to have zero black people nominated in any major category. That's an entirely separate article however. I'm here to talk about snubs.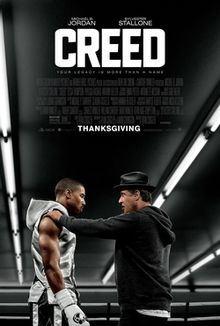 Creed was one of those films I feel shocked everyone in that it was actually a phenomenal movie. Everyone initially saw this as just another Rocky movie spinoff, but Creed is anything but. Directing, acting, set design, editing, cinematography-from top to bottom Creed delivers. It's one of the best boxing movies ever and absolutely deserved an Academy Award nomination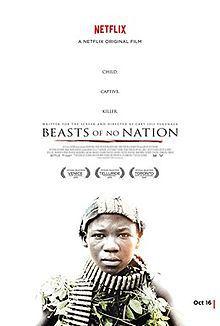 Beasts of no Nation suffered I believe because of its distribution. The first film ever to be commissioned almost exclusively for Netflix, it's a movie that didn't get a lot of exposure and was in the theater for about the length of a cup of coffee. The somewhat depressing subject matter probably didn't help either. If Beasts of No Nation would have been released in December in even 500 theaters, it probably would have soared through the awards circuit. As it is, the film was completely overlooked by the Academy which is an absolute joke.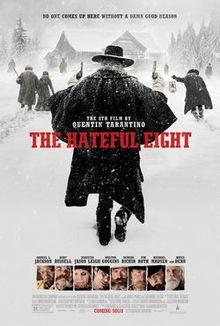 I mentioned in my recent review ( Movie Review: 'The Hateful Eight' (Second Opinion)) how divisive The Hateful Eight seemed to be not just with the public at large but also with Tarantino fans. Nevertheless, the film stands out as one of the best Westerns in the last twenty years. The acerbic dialogue, brilliant score, and breathtaking cinematography made it one of the best films of the year. Too bad the Academy didn't see the film the same way I did.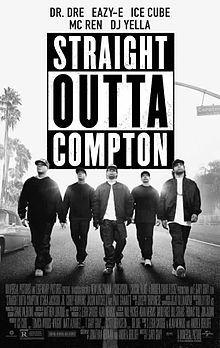 I am by no means a rap fan but I love a good music biopic. F. Gary Gray's film about the rise and fall of NWA proved raw, real, visceral, and entertaining. Again this is one of those films that threaten the Academy old guard and was accordingly snubbed. A story about strong, disenfranchised black men rising above their roots to find fame and success apparently didn't warrant a nomination. In fact the only nomination it received was for screenplay and the writers are both white. The Academy really needs to grow out of the dark ages and award films that aren't just about roles of black men and women as martyrs or slaves. They missed their opportunity with Straight Outta Compton in a big way.
Carey Fukunaga Beasts of No Nation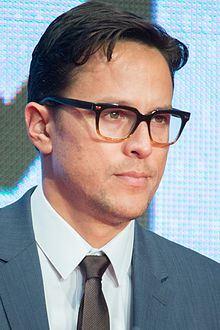 Once again this is an award nomination Beasts of No Nation should have received. If I'm being completely honest, Fukunaga probably should have gotten nominations for screenplay and cinematography as well. A true labor of love, the film took seven years to bring to fruition. If Fukunaga's masterful direction of the first season of True Detective demonstrated his talent, Beasts of No Nation solidified it. His direction is flawless and deserved an Oscar nomination.
Ridley Scott The Martian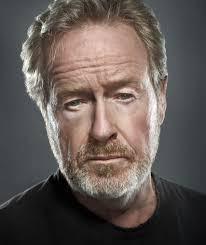 Ridley Scott has become the new Martin Scorsese in that the man has yet to win an Academy Award despite several nominations. (Seriously can we get this man an Oscar before he dies please?!) Yes he's had some recent misfires ( The Counselor, Exodus: Gods and Kings) but he really rebounded with The Martian. However, Scott suffered the same fate as Ben Affleck with Argo in that he won a Golden Globe for Best Director but didn't even get nominated for an Oscar. Scott's exclusion boggles the mind.
F. Gary Gray Straight Outta Compton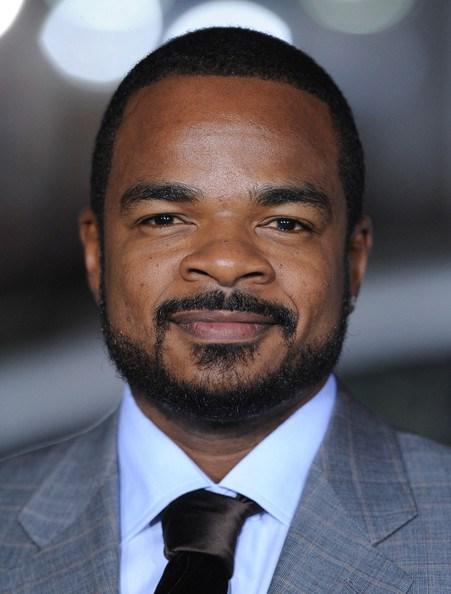 We already knew Gray possessed the directing chops with such films as Friday, Set It Off, and Law Abiding Citizen but it was last year's Straight Outta Compton that showed his elite stature. Gray brilliantly showcased the raw power of NWA and it's impact on the world. He never painted them as choir boys (their first record was funded by drug money). Gray also showed how ego and money ultimately tore the group apart. However, he also showed the plight of the black man growing up in the ghettos of L.A. where, even to this day, getting pulled over for DWB (Driving While Black) isn't uncommon. Once again a hard-hitting film about the black community didn't warrant Gray's consideration for a Best Director nod apparently. To paraphrase a famous song of NWA's, F**k the Academy.
Quentin Tarantino The Hateful Eight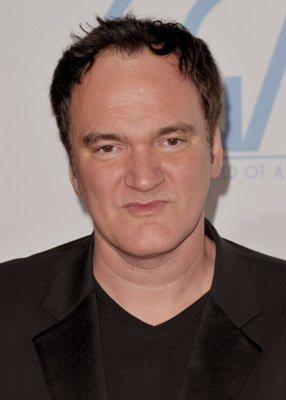 If Ridley Scott is the new Martin Scorsese, then Tarantino is this generation's Stanley Kubrick. Both are maverick directors who've made few films and aren't always recognized for their genius. At least Tarantino has the advantage over Kubrick in that he's won two Oscars for screen writing. Say what you want about The Hateful Eight, there's no denying how masterful Tarantino made this film. It's a Western directors John Ford and Sam Peckinpah would be proud of.
Ryan Coogler Creed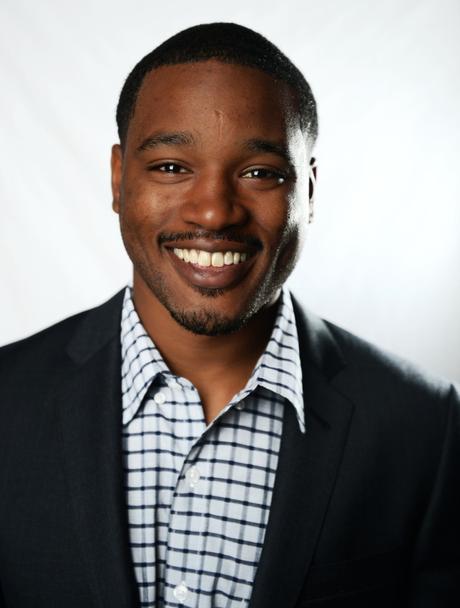 If we're being completely honest this is Coogler's second Academy Award snub for directing. 2013's Fruitvale Station also got the shaft for several nominations including director. Creed 's success is due in no small part to Coogler, who had to harass Sylvester Stallone for two years just to get him to join the project. There's no question that Coogler possesses a single-minded vision when it comes to his projects. There's no doubt his time will come but it should have come this year.
Aaron Sorkin Steve Jobs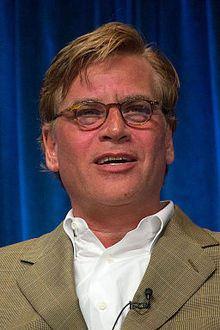 I'm at a complete loss as to why so many people seem to hate Aaron Sorkin. The guy has done some of the best writing in television and film history with hits like A Few Good Men and The West Wing. His rapid fire dialogue and brilliant monologues rival anything out there. Steve Jobs was no different. The film took an interesting track in that it focused on Jobs at three different product launches at three different times in his life. Once again the dialogue and storyline were fantastic and compelling. Maybe the Academy figured he didn't deserve a nomination because Sorkin already won one for The Social Network. If that's the case it's a ridiculous reason as Sorkin's screenplay was dynamite.
Ryan Coogler Creed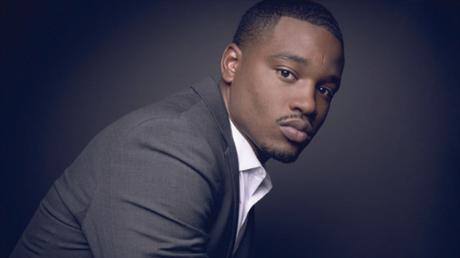 HeyRyan! Good to see you again! This year was a double dip of the shaft for Coogler. He was snubbed for directing and screenwriting. While Creed paid homage to Rocky, it was its own film through and through. Attribute that to Coogler, who took an overused topic in an overly used world and made it his own. Let's hope Coogler also writes the sequel.
Quentin Tarantino The Hateful Eight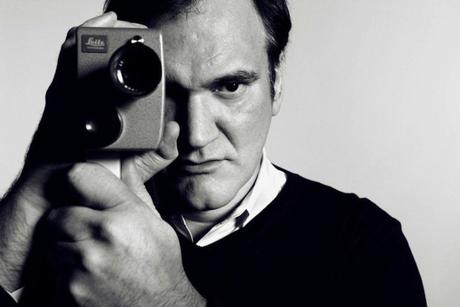 Tarantino's genius extends from beyond the camera to the printed word. I've said in the past that he's one of the best dialogue writers ever and I stand by that statement. The Hateful Eight is no different, containing some of the best dialogue he's ever done and racial themes that resonate in the modern era. Plus it's just a damn good story. To be fair Tarantino already has two Oscars for screenwriting under his belt, but it doesn't make The Hateful Eight screenplay any less worthy.
Idris Elba Beasts of No Nation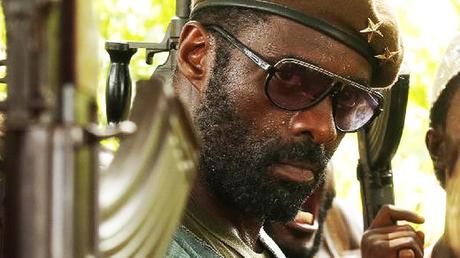 With each passing role, Idris Elba continues to impress me. With Beasts of no Nation Elba delivered his best performance yet. His exquisite turn as the Commandant left me in awe. Often times brutal, vengeful, and violent, Elba somehow manages to also convey a sense of empathy. It's truly a layered performance. While the role managed to garner him a Golden Globe nomination, it apparently wasn't good enough to get him an Oscar nomination in the same category. Too bad.
Michael Shannon 99 Homes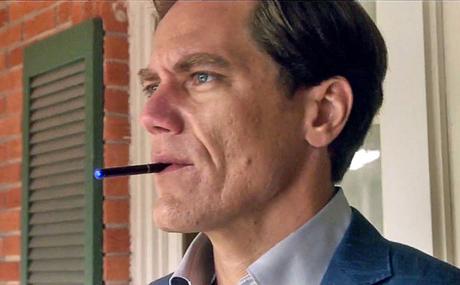 I don't think the acting ability of Michael Shannon can be overstated. The guy just oozes intensity. He's come a long way since his initial movie role in Groundhog Day. 99 Homes is hands down his best performance to date. Much like Elba in Beasts of No Nation, his character of Rick Carver is a ruthless, greedy, and manipulative son of a bitch but in some instances his human side shows through. Carver isn't evil he's just an opportunist. That Shannon was deprived a nomination and that this film was shut out altogether is ridiculous to the point of absurdity.
Benicio Del Toro Sicario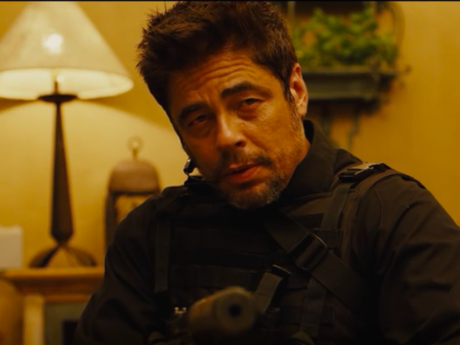 Sicario was a brilliant thriller and another solid outing from director Denis Villeneuve. In fact a case could probably be made that it deserved a Best Picture nomination. This was due in large part to a harrowing performance by Benicio Del Toro that should have earned him a nomination. I think it's even better than his role in Traffic which he actually won an Oscar for. His final scenes are absolutely riveting.
Michael B Jordan Creed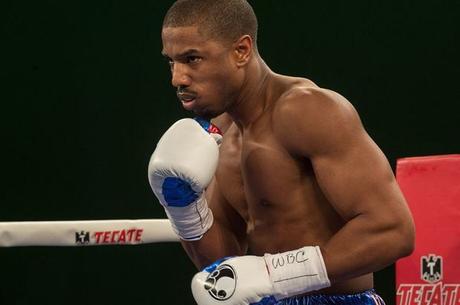 Ryan Coogler and Jordan are in the same boat in that this should have been Jordan's second nomination for Best Actor as well, coincidentally also for Fruitvale Station. I loved the character of Adonis Creed. It's a powerhouse performance as indelible and memorable as Rocky Balboa. Can't wait for the Blu-ray.
Samuel L. Jackson The Hateful Eight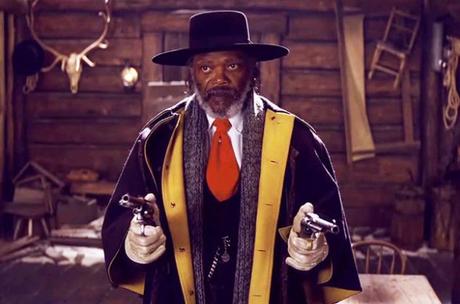 Samuel L. Jackson is one of the most prolific actors in history. Thirty-seven films alone during the 1990s. Thirty-seven. (Cue Dante's voice from Clerks) The man loves to work. While he doesn't always make the best choices ( The Great White Hype, Snakes on a Plane) the good far outweighs the bad. For whatever reason, Tarantino seems to bring out the best in him and his turn as bounty hunter Major Marquis Warren was a revelation. The only thing that even comes close to this is his portrayal of Jules in Pulp Fiction. That role earned him an Oscar nomination and his part in The Hateful Eight should have too.
Johnny Depp Black Mass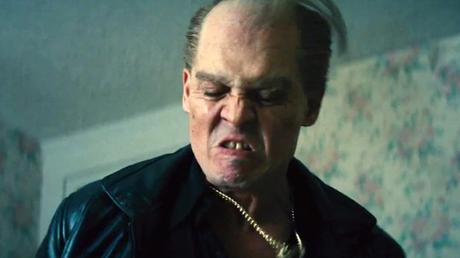 Depp's role as notorious Boston gangster James "Whitey" Bulger was a true return to form for the talented actor. Mired in more Pirates of the Caribbean films and terrible movies like Mortdecai, Depp really needed a hit. He absolutely killed it with Black Mass bringing the term "murderous psychopath" to a whole new level.
Will Smith Concussion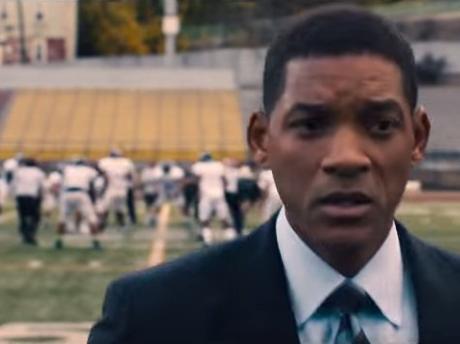 Much like Depp, it's been a rough couple years for Smith. ( After Earth anyone?) Yet Smith once again showed his true potential, bringing a grace, quirkyness, and passion to the role of Dr Bennet Omalu. In what was a so-so film that couldn't really find its footing, Smith carried the movie. His performance single-handedly kept my interest alive in Concussion.
BEST SUPPORTING ACTRESS
Tessa Thompson Creed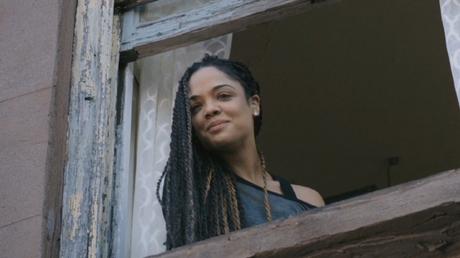 I've only got one snub in this category but it's a big one. You can probably tell by now that I felt Creed was shortchanged across the board when it came to Oscar nominations. Though she's been in only a few things, Thompson's role as the sweet but determined and independent Bianca rocked the house. Her chemistry with Jordan was palpable and honest. She's the anti-Adrian and I mean that in the best possible way. Whereas Talia Shire received an Academy Award nomination for Rocky however, Thompson unfortunately did not.
Alicia Vikander Ex Machina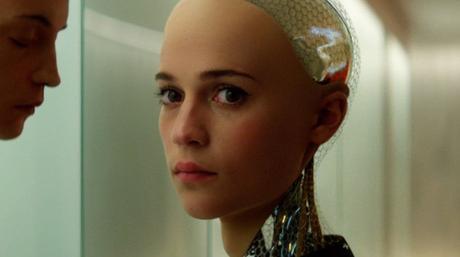 While Vikander did receive a Best Supporting Actress nomination this year for The Danish Girl, she honestly should have received two. Although I thought Ex Machina was the most overrated film of the year, there's no denying that Vikander's performance was stupendous. Simultaneously child-like, manipulative, and determined, Vikander's role as artificial intelligence Ava ranks right up there with such androids as Ash from Alien and Data from Star Trek.
Charlize Theron Mad Max: Fury Road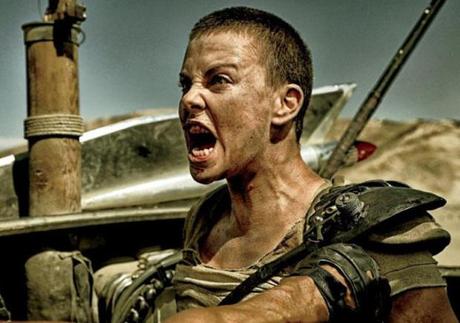 I plan on doing a year in review post with my top films of the year in the next few weeks, and Mad Max: Fury Road is my hard #2 of the year. While it earned Best Picture and Best Director nominations, I'm shocked that Theron didn't earn her third Oscar nomination for her role as Furiosa. You could have easily called this film Furiosa and it wouldn't have been appropriate. Theron's character was the kind of strong and determined person sadly lacking in modern science fiction/fantasy. Plus she just kicked all kinds of ass. Hopefully, Theron's character is just a sign of what's to come for female leads in upcoming science fiction, fantasy, and comic book films.
Well there you have it. My snubs for the 2015 year in film. As I write this it occurs to me that maybe I myself have snubbed some people on this list. If so my apologies. Feel free to share your thoughts in the comment section as to whom I may have left out. As much a movie fan as I am it's damn near impossible to see every film. At this point I've only seen half of the Best Picture films nominated. I'm far from perfect.
Clearly neither is the Academy.
* Statistics as of 2012
You can follow me on Twitter as Darth Gandalf at @DarthGandalf1